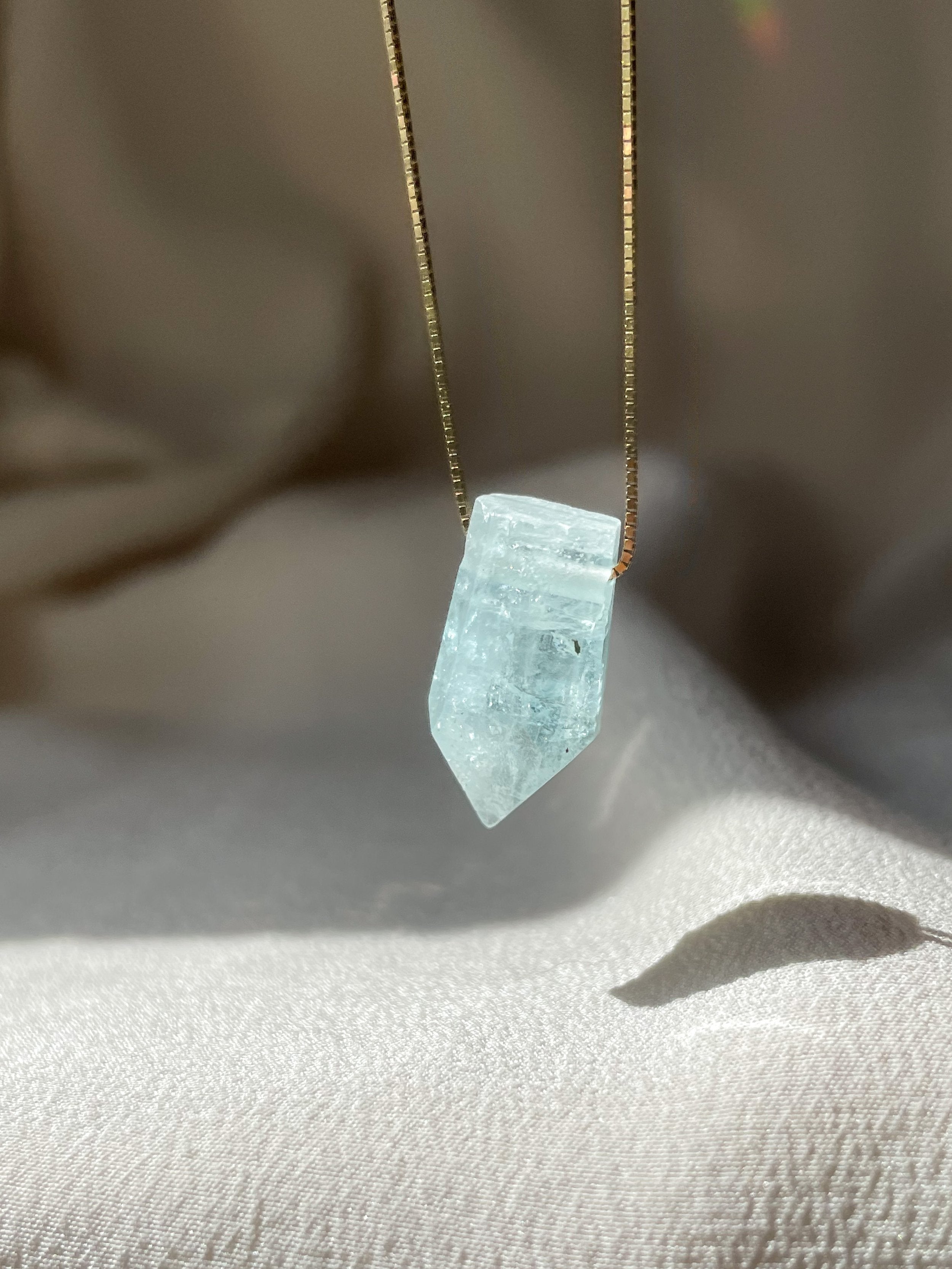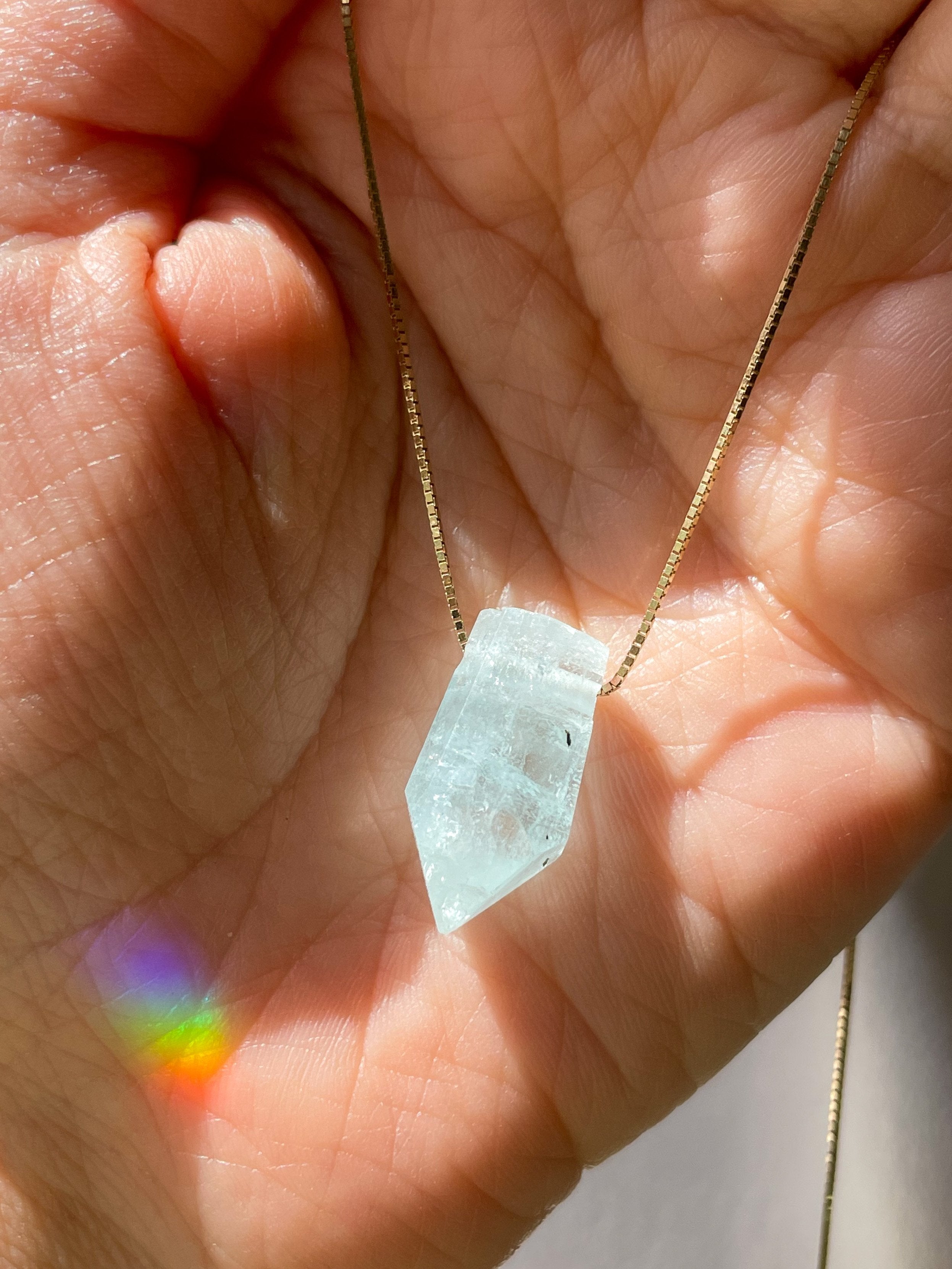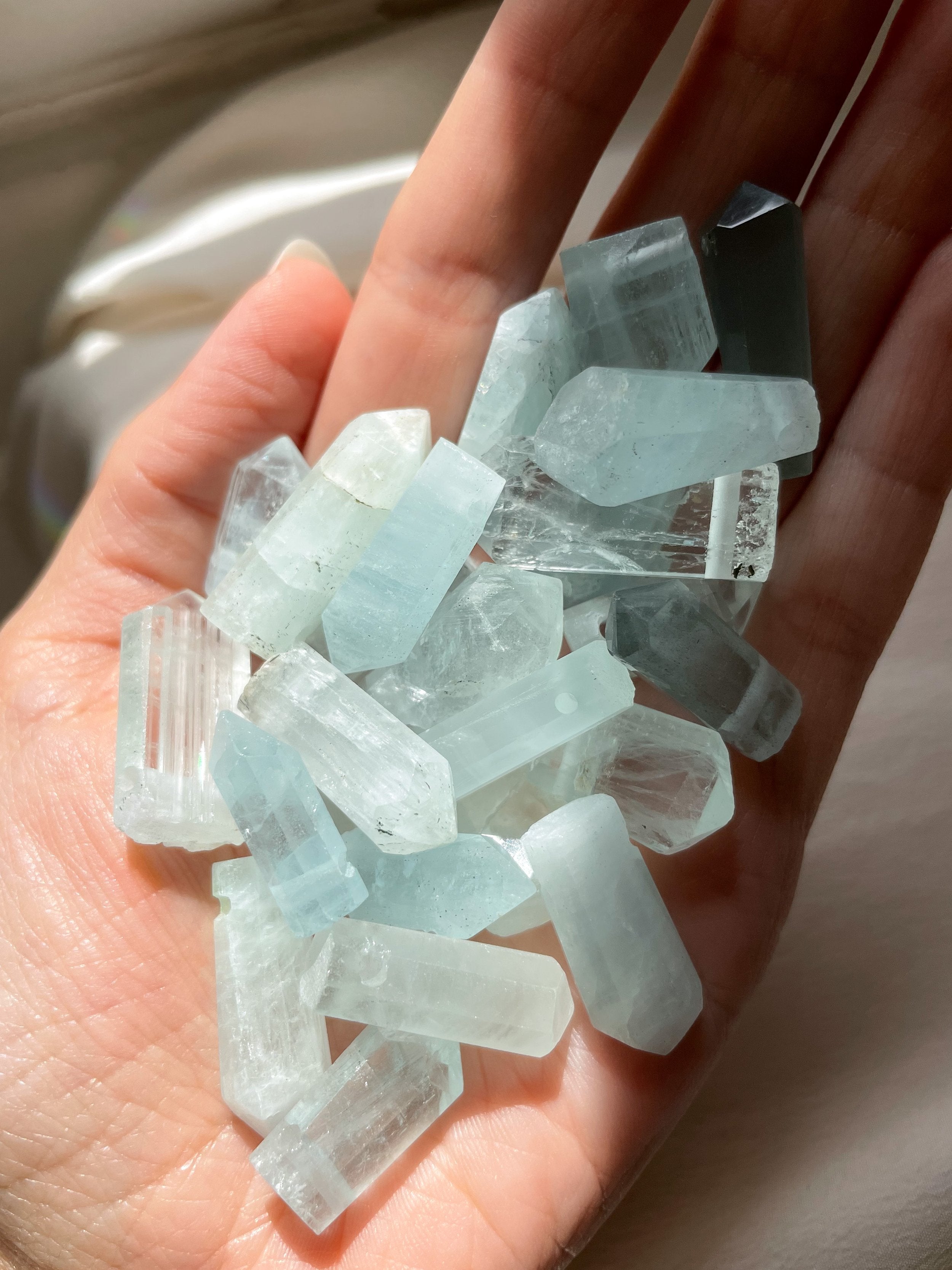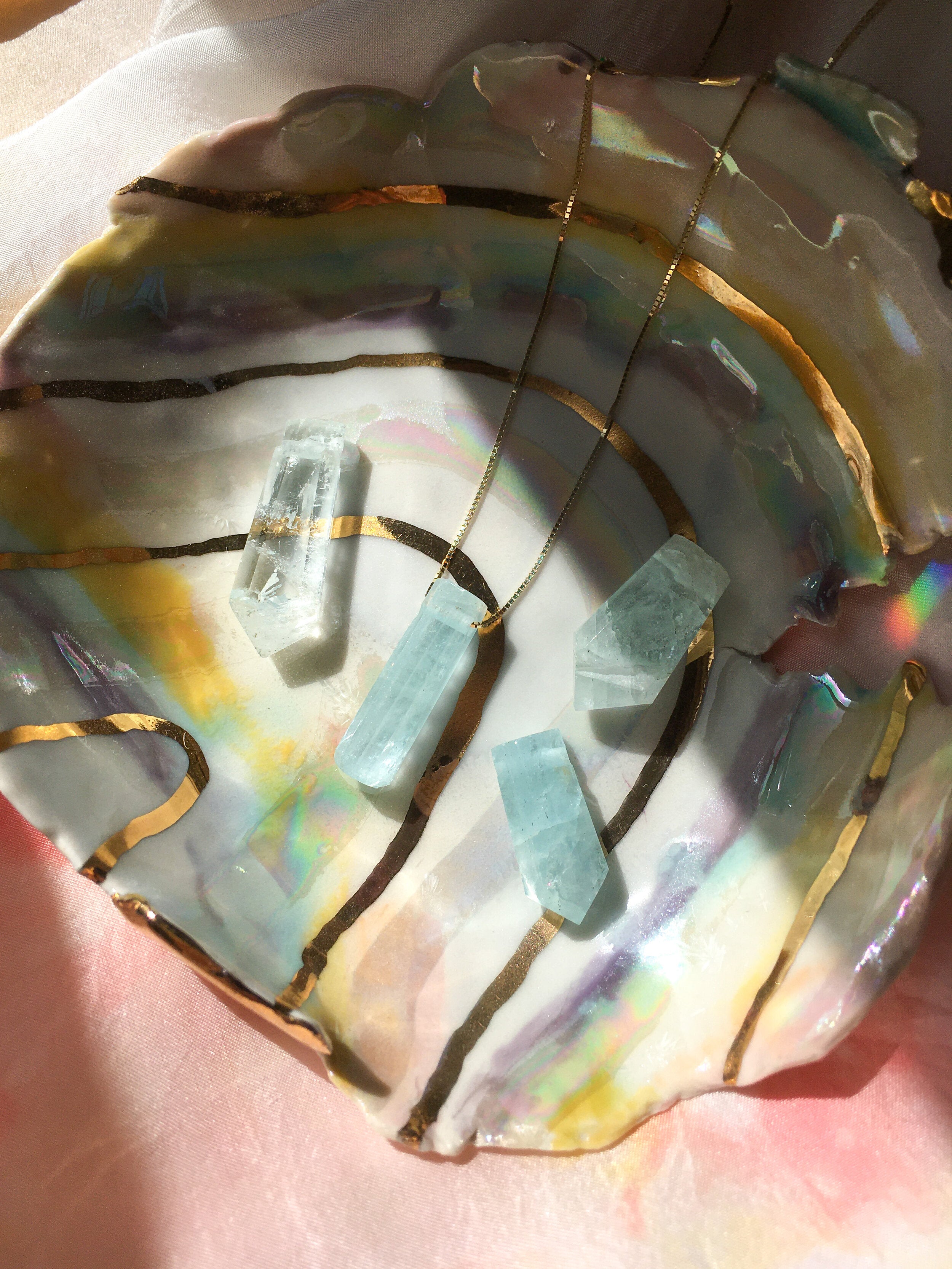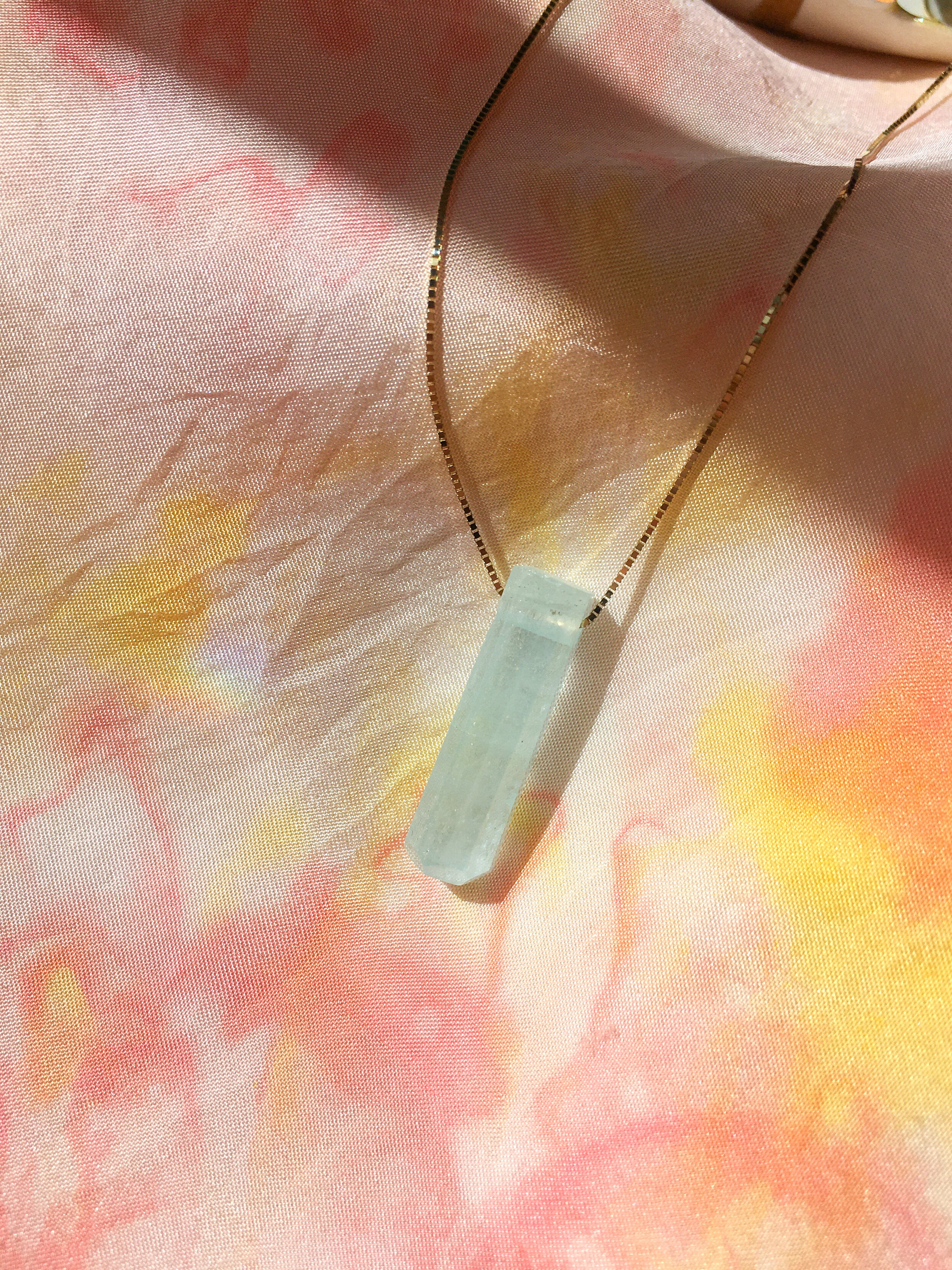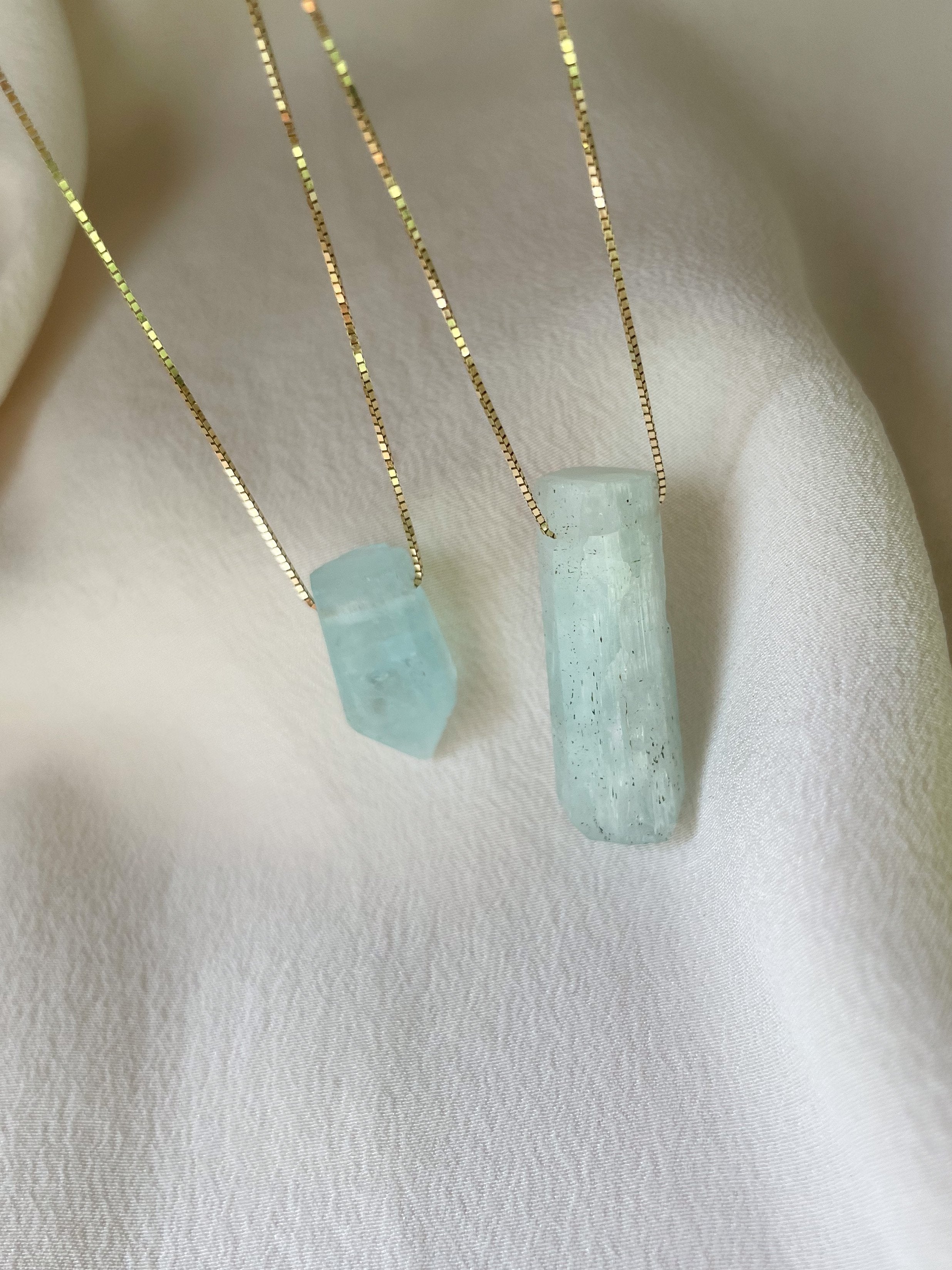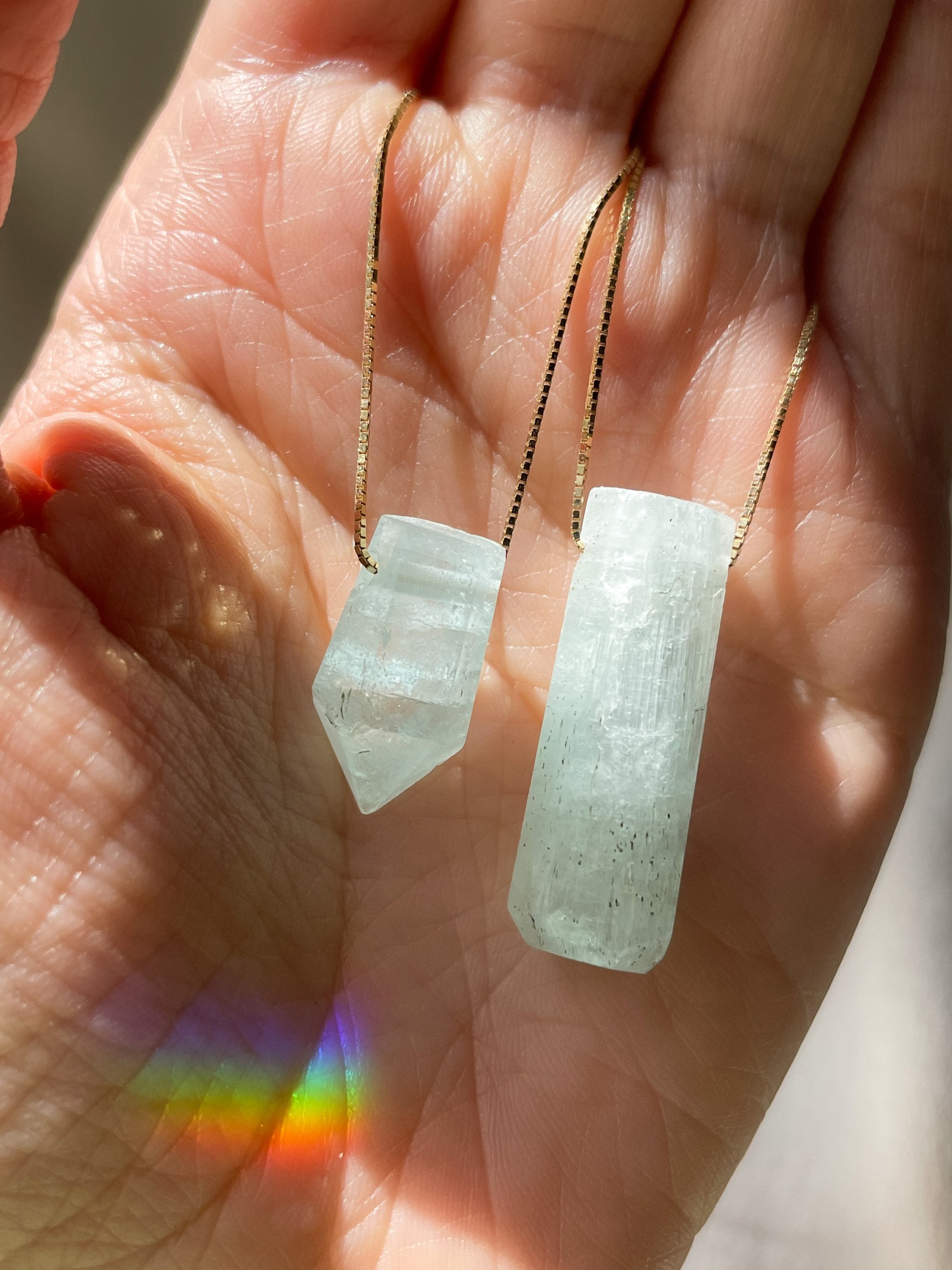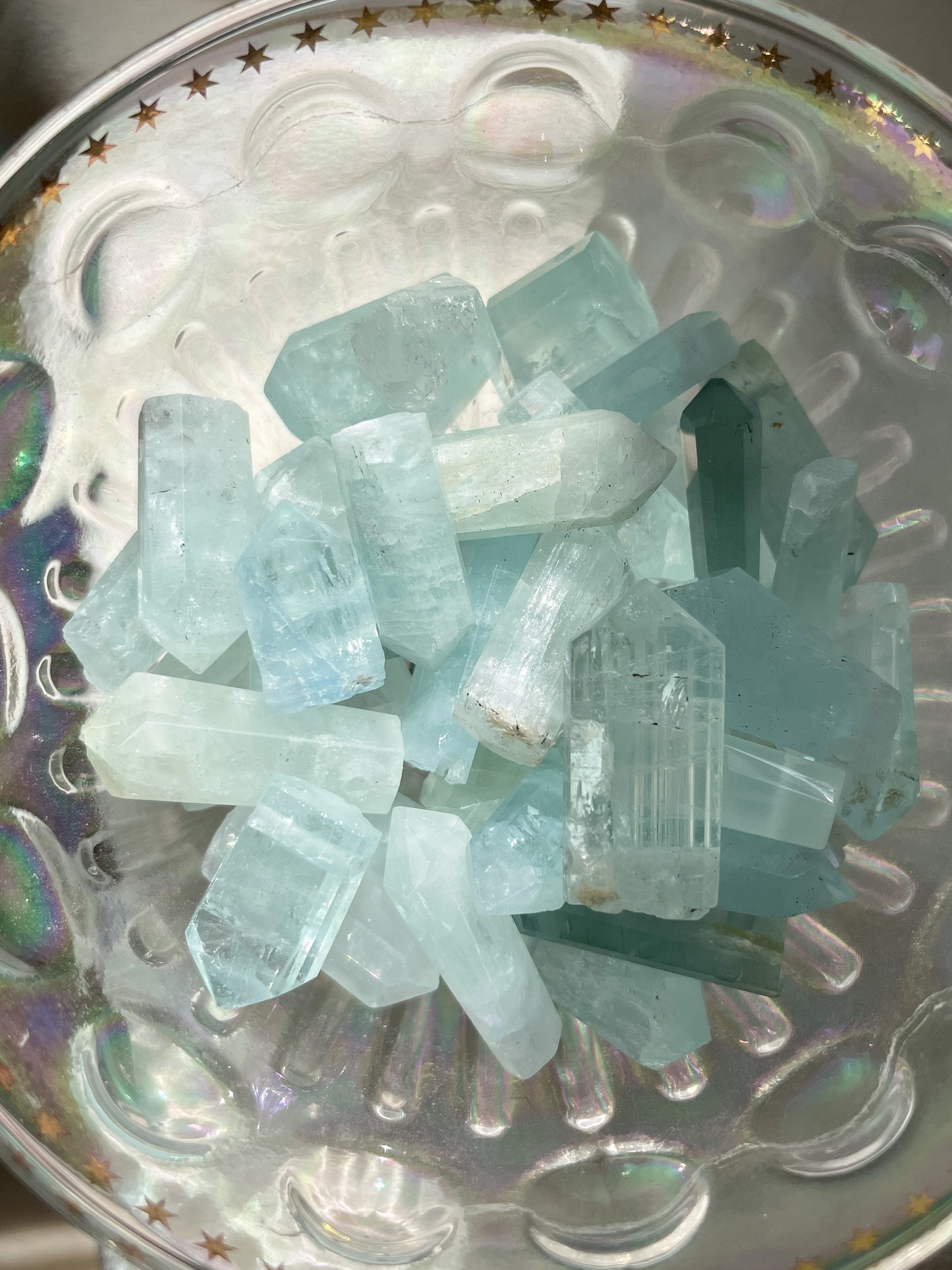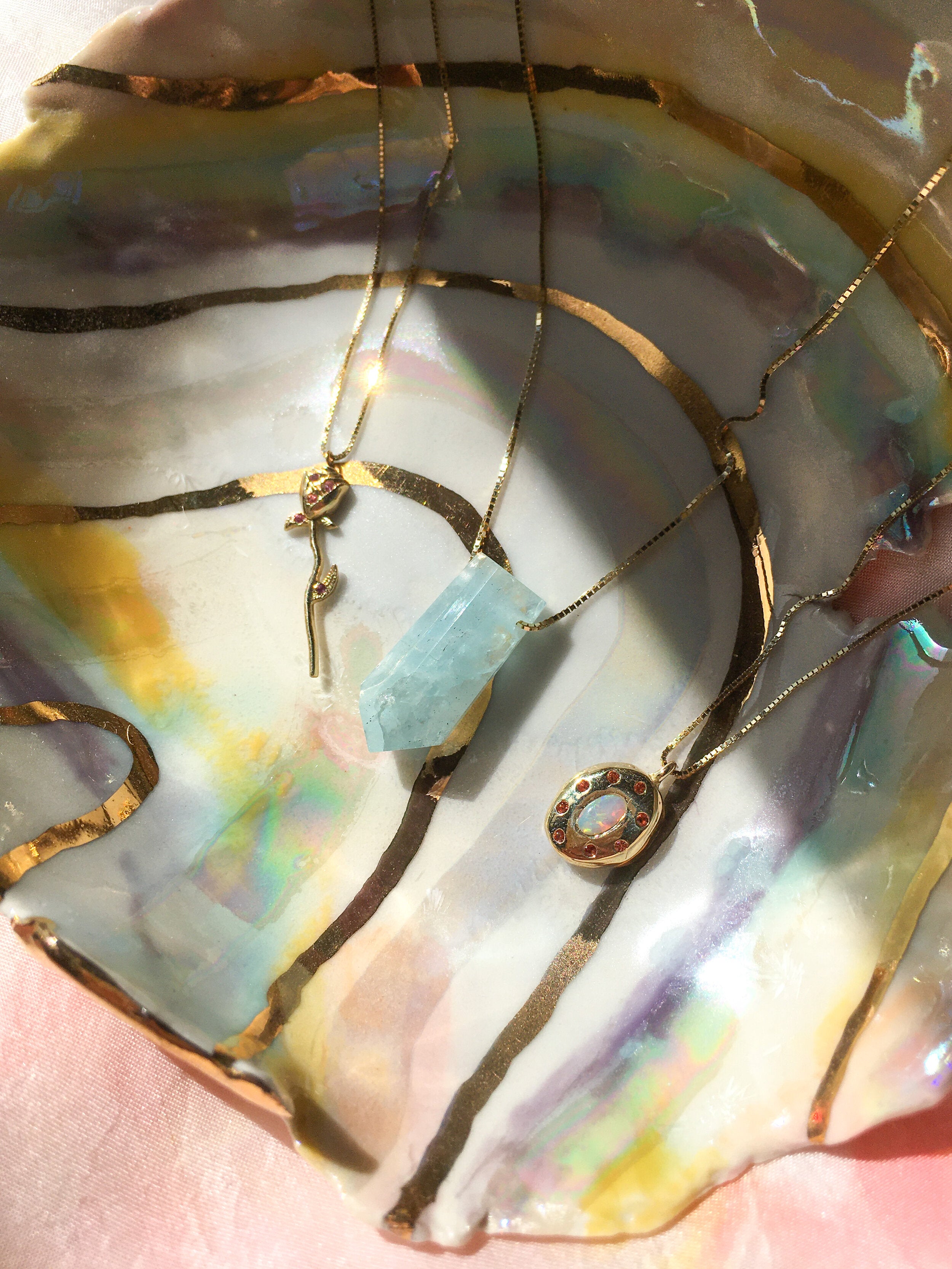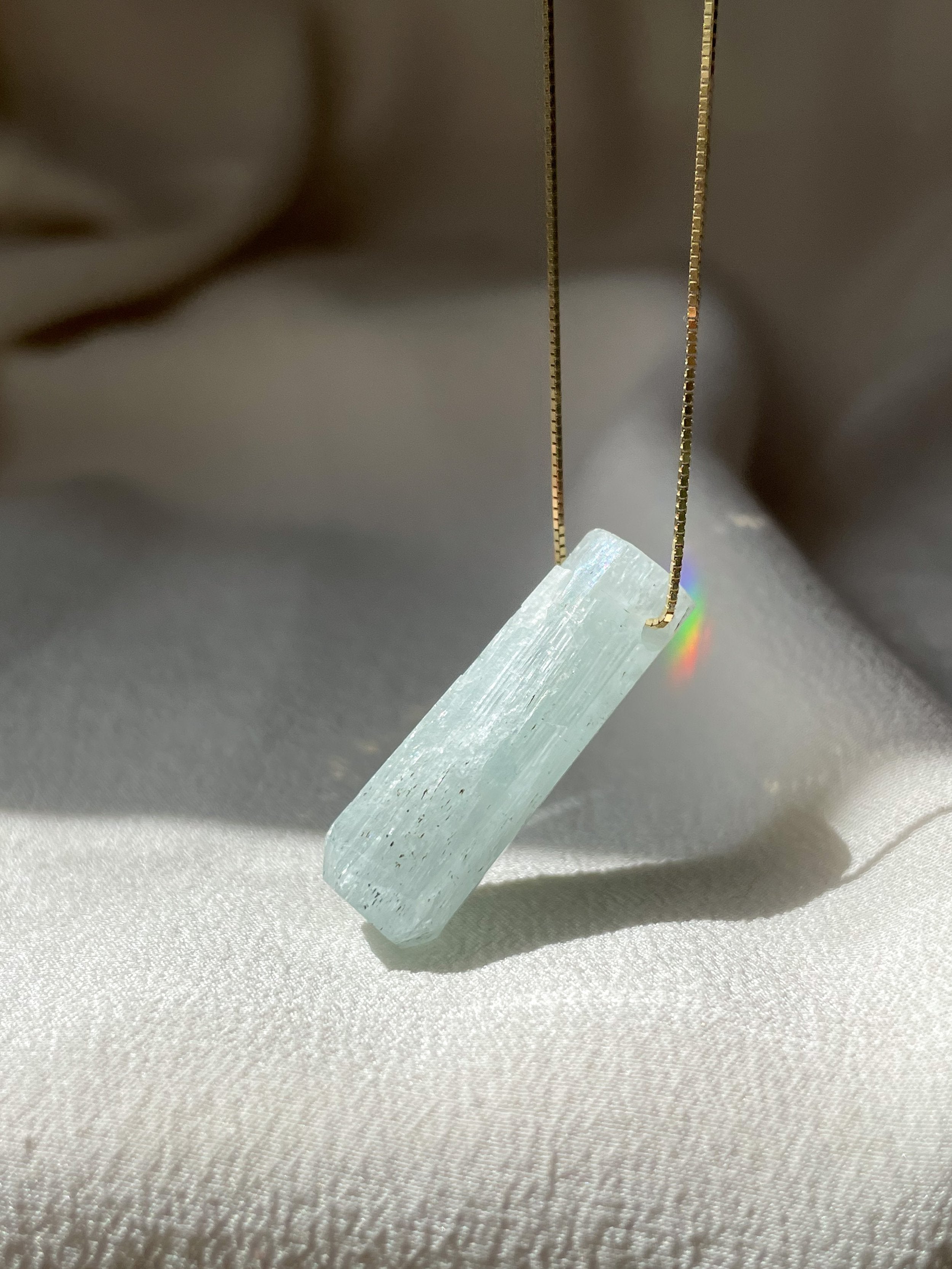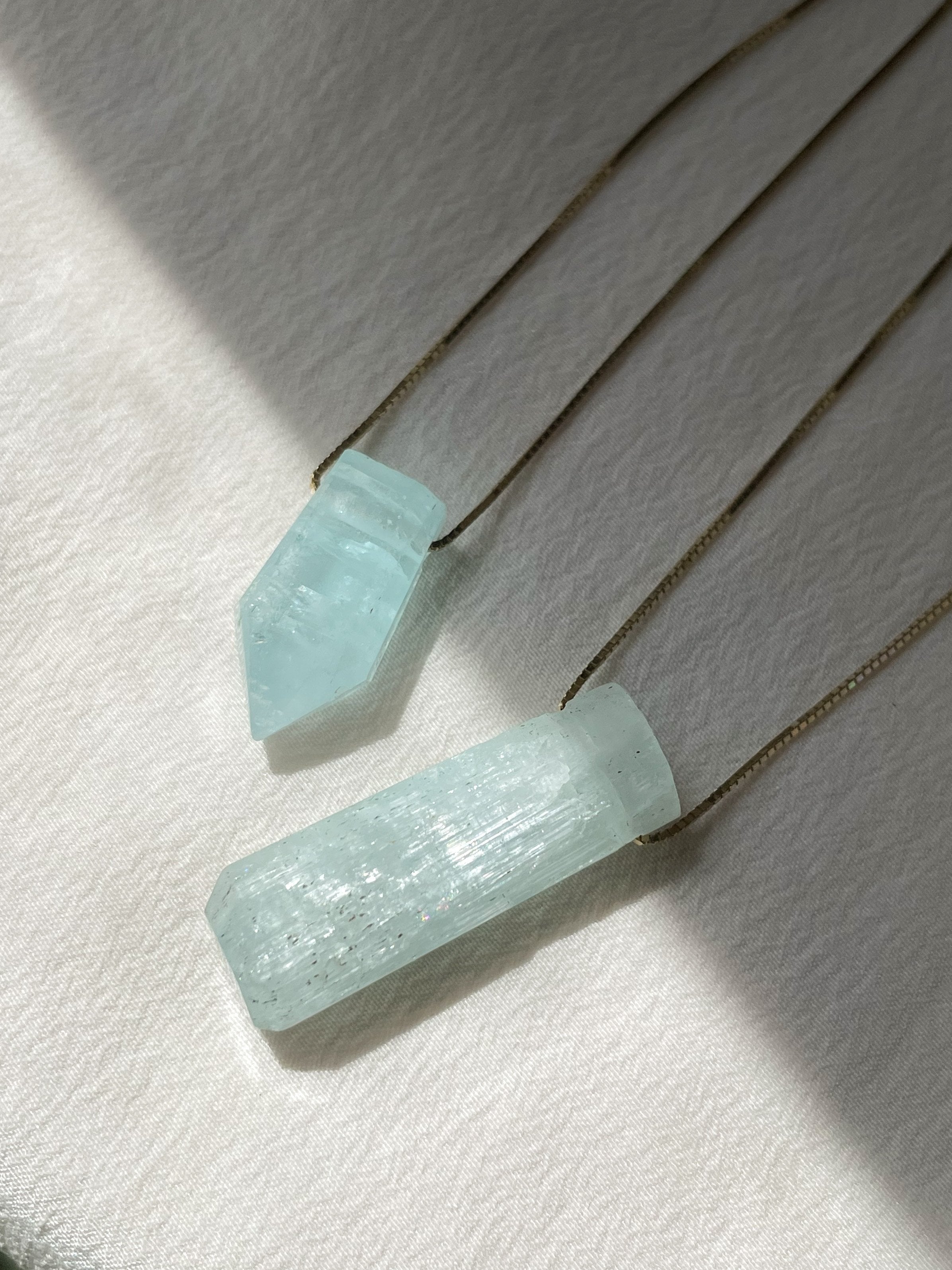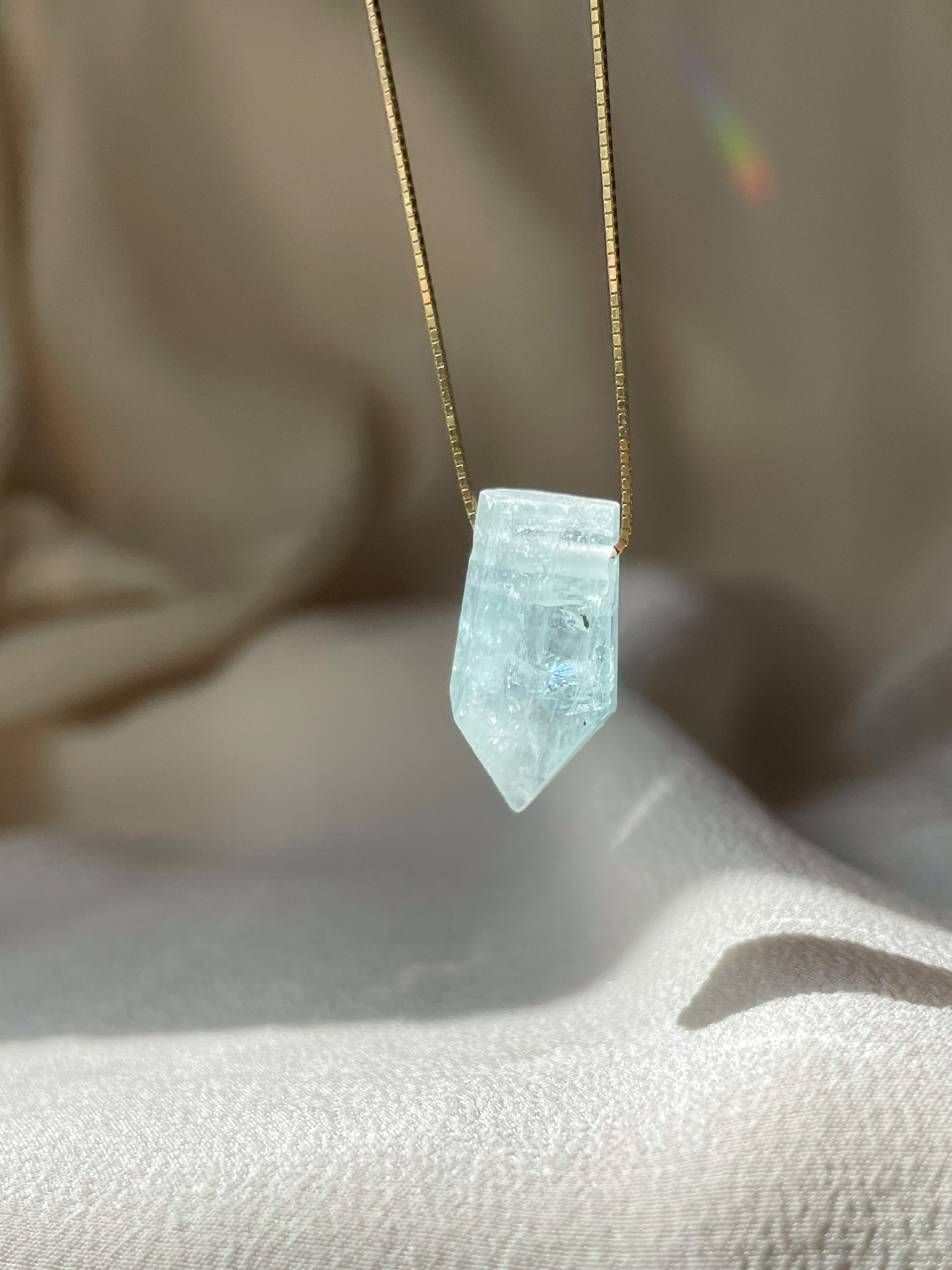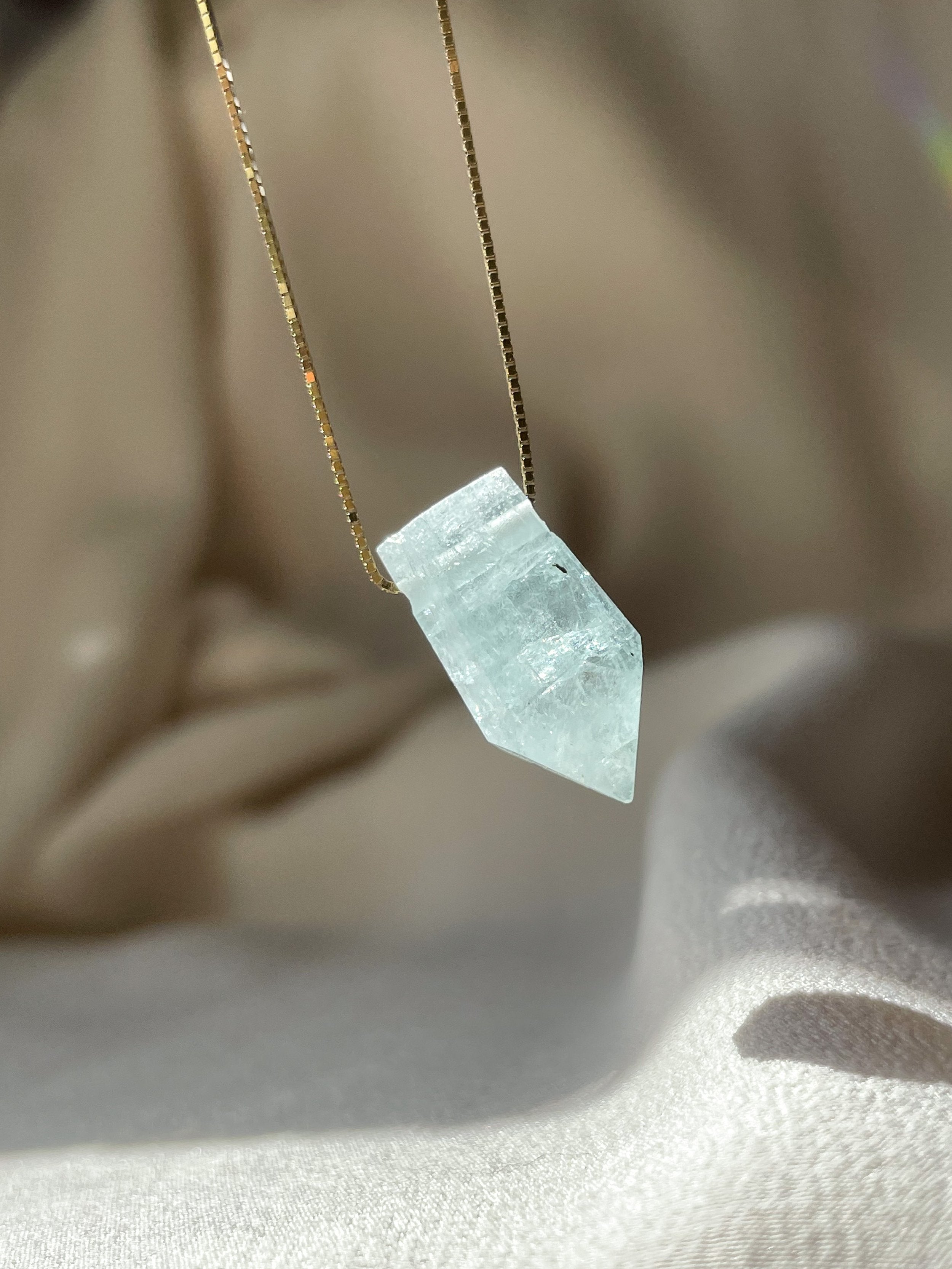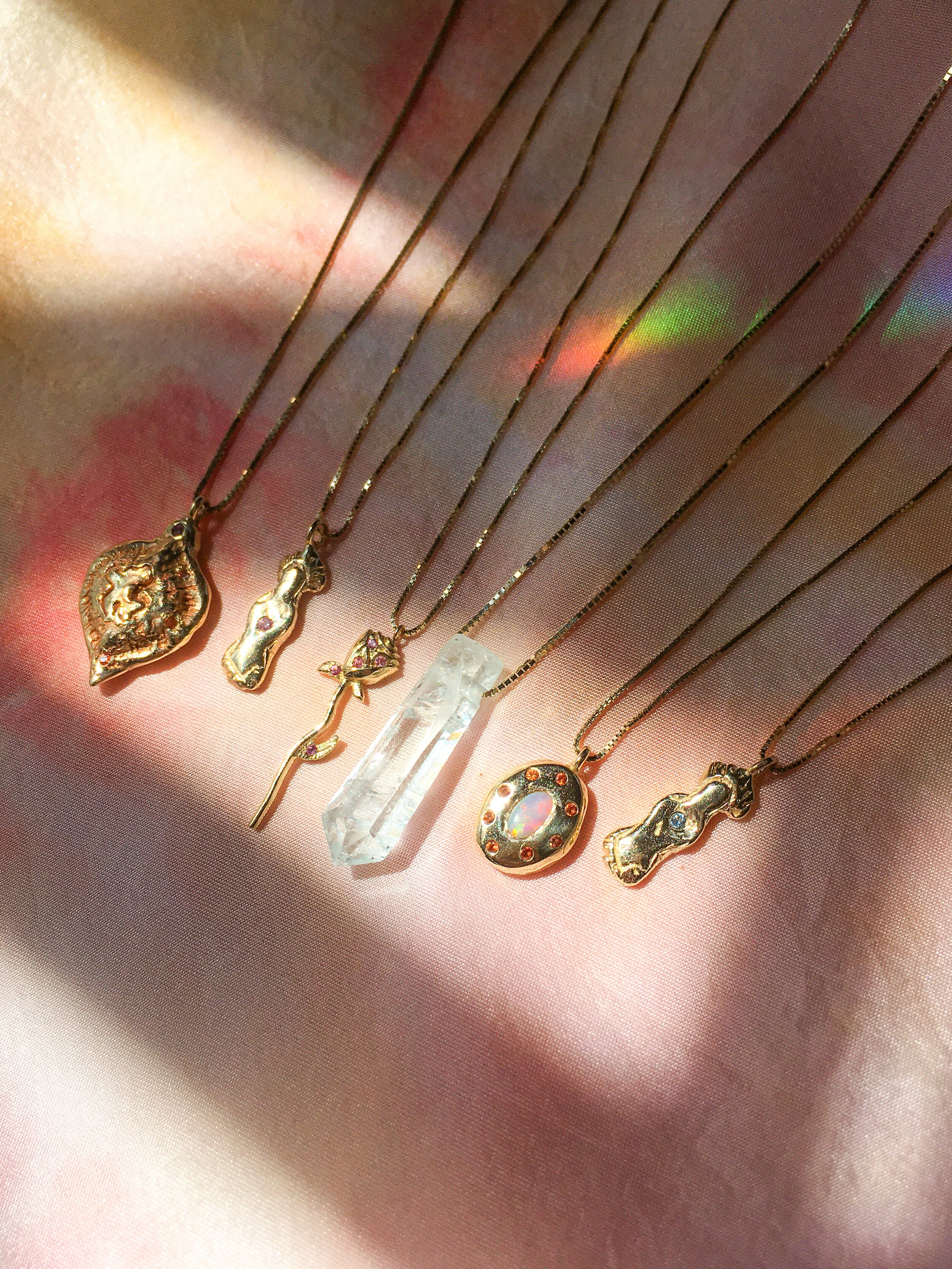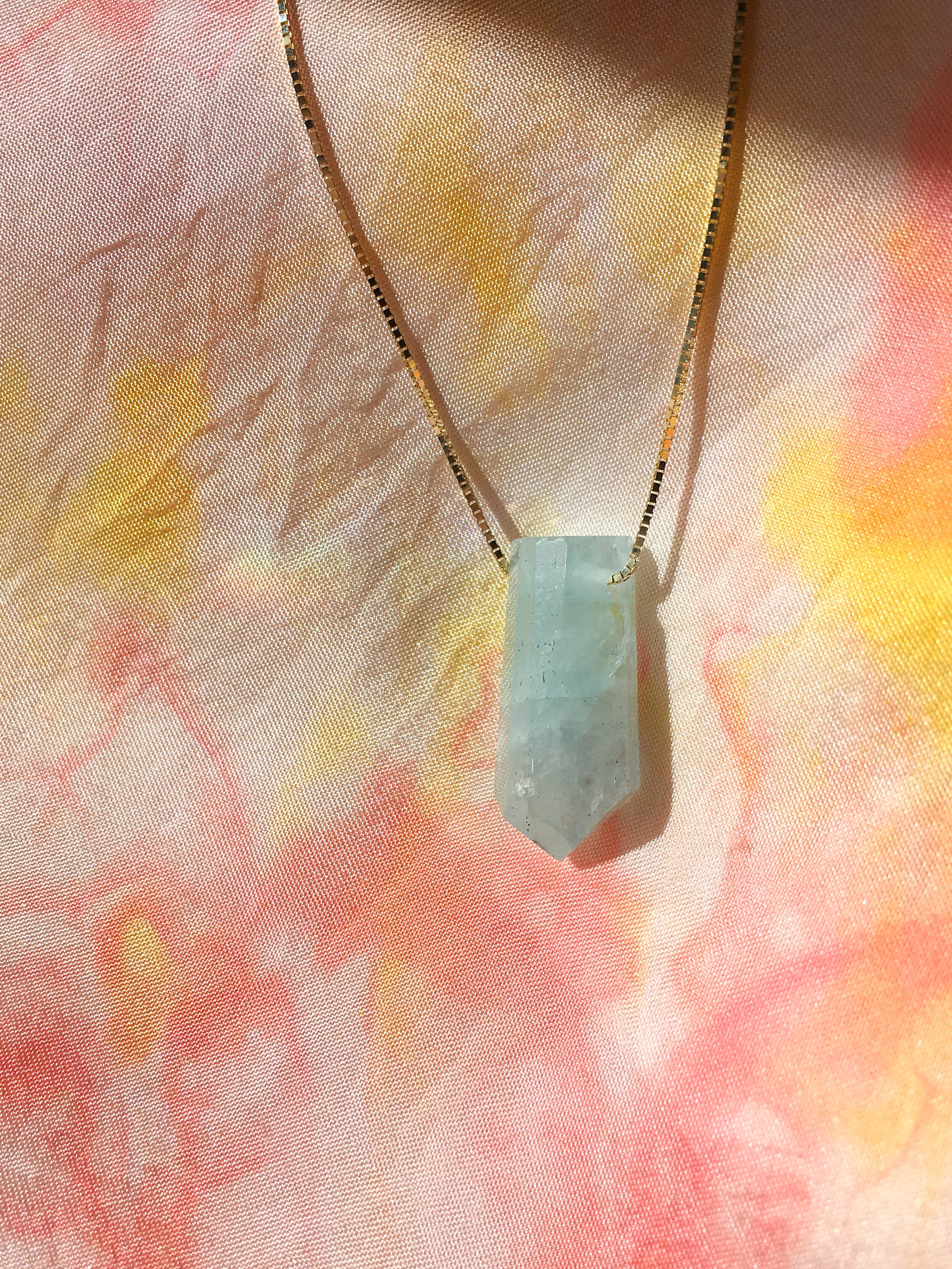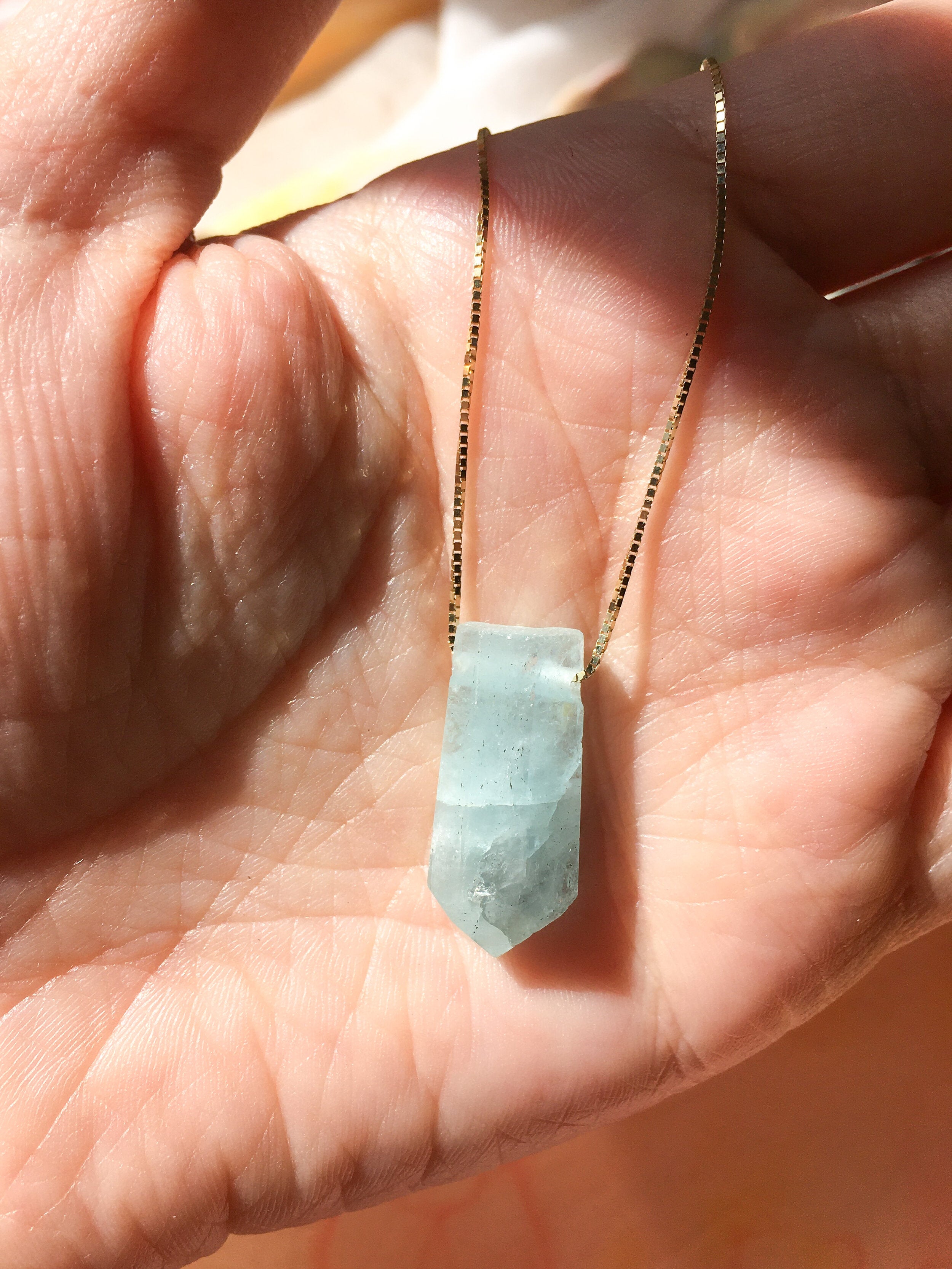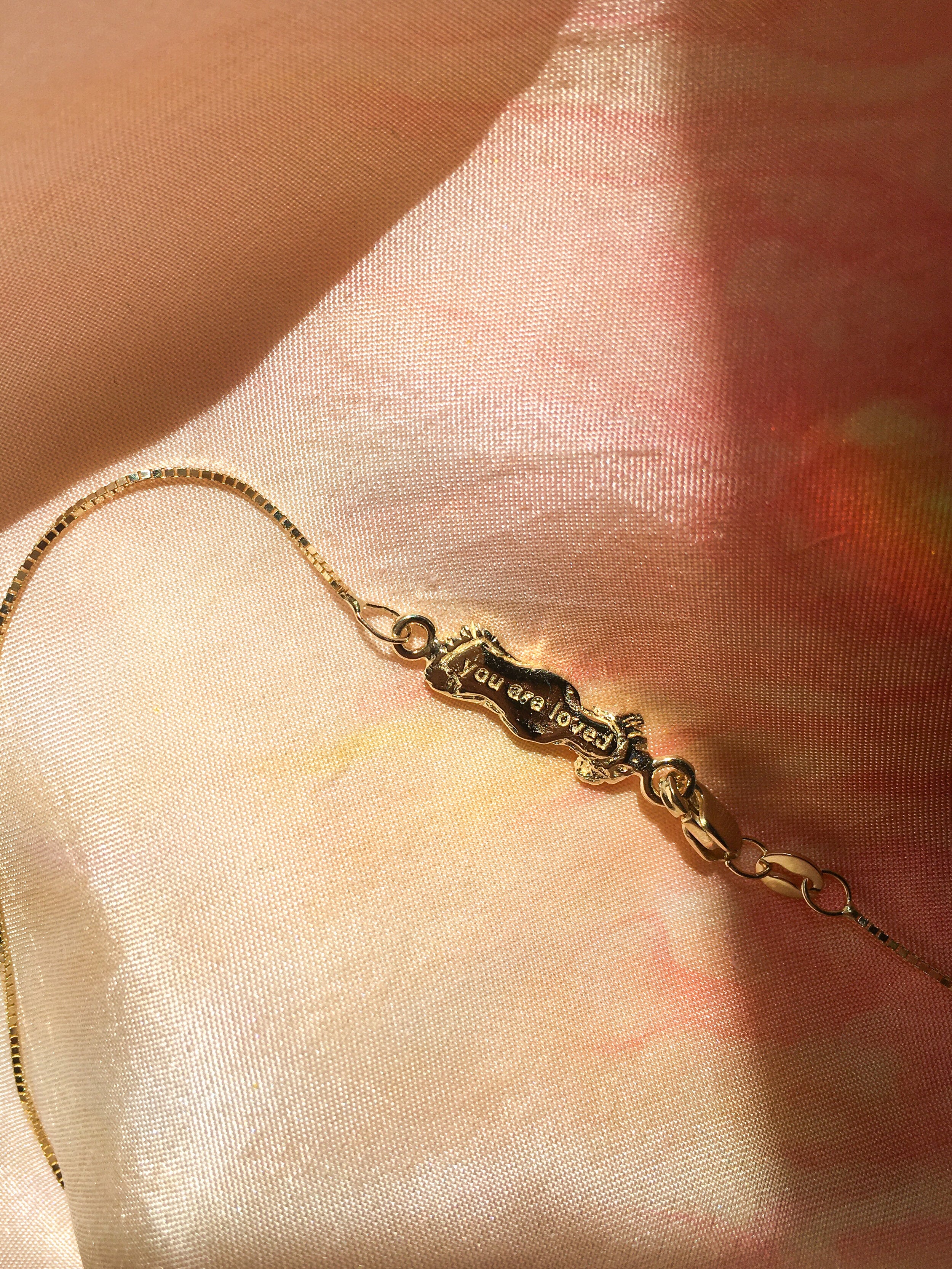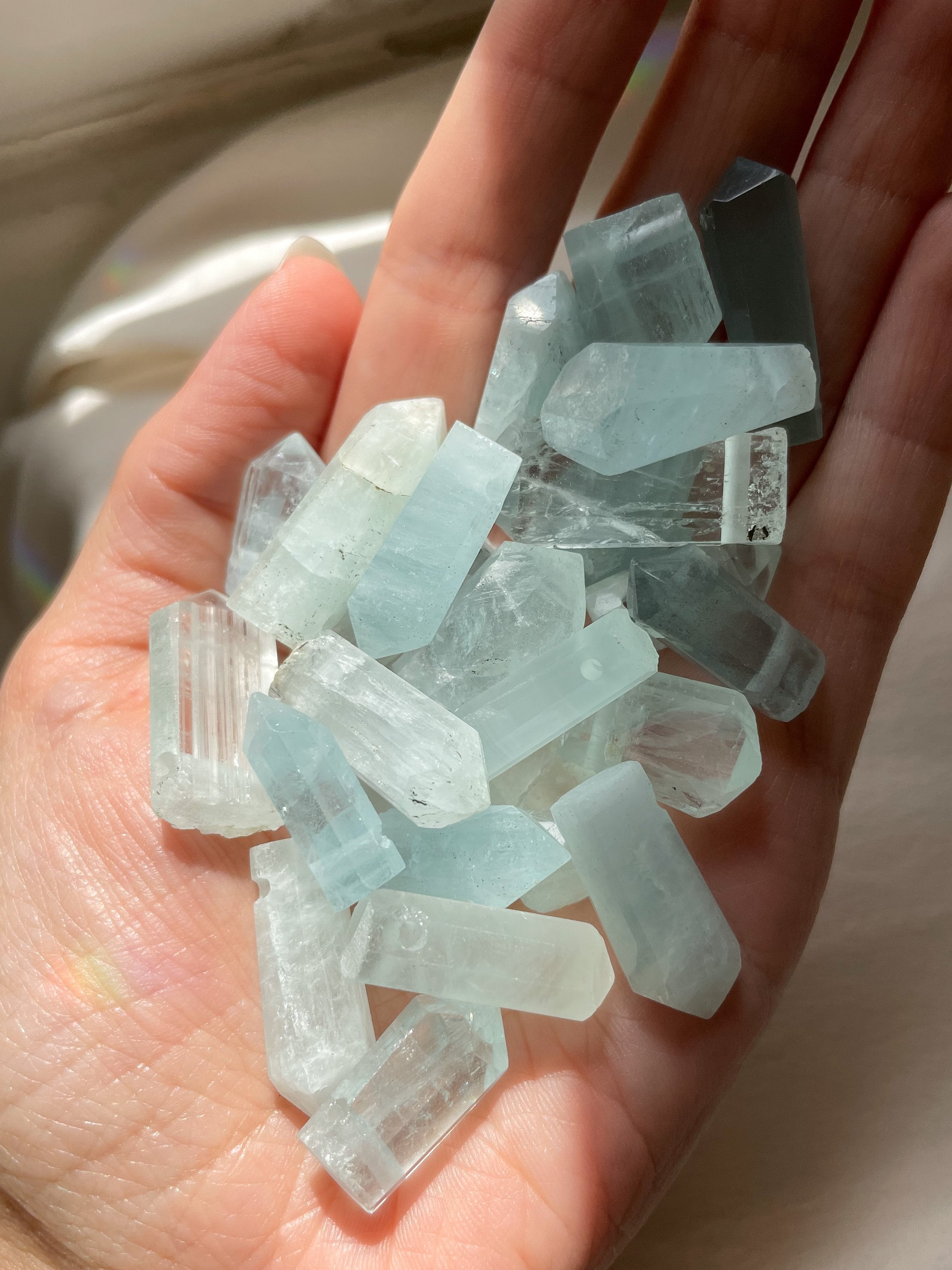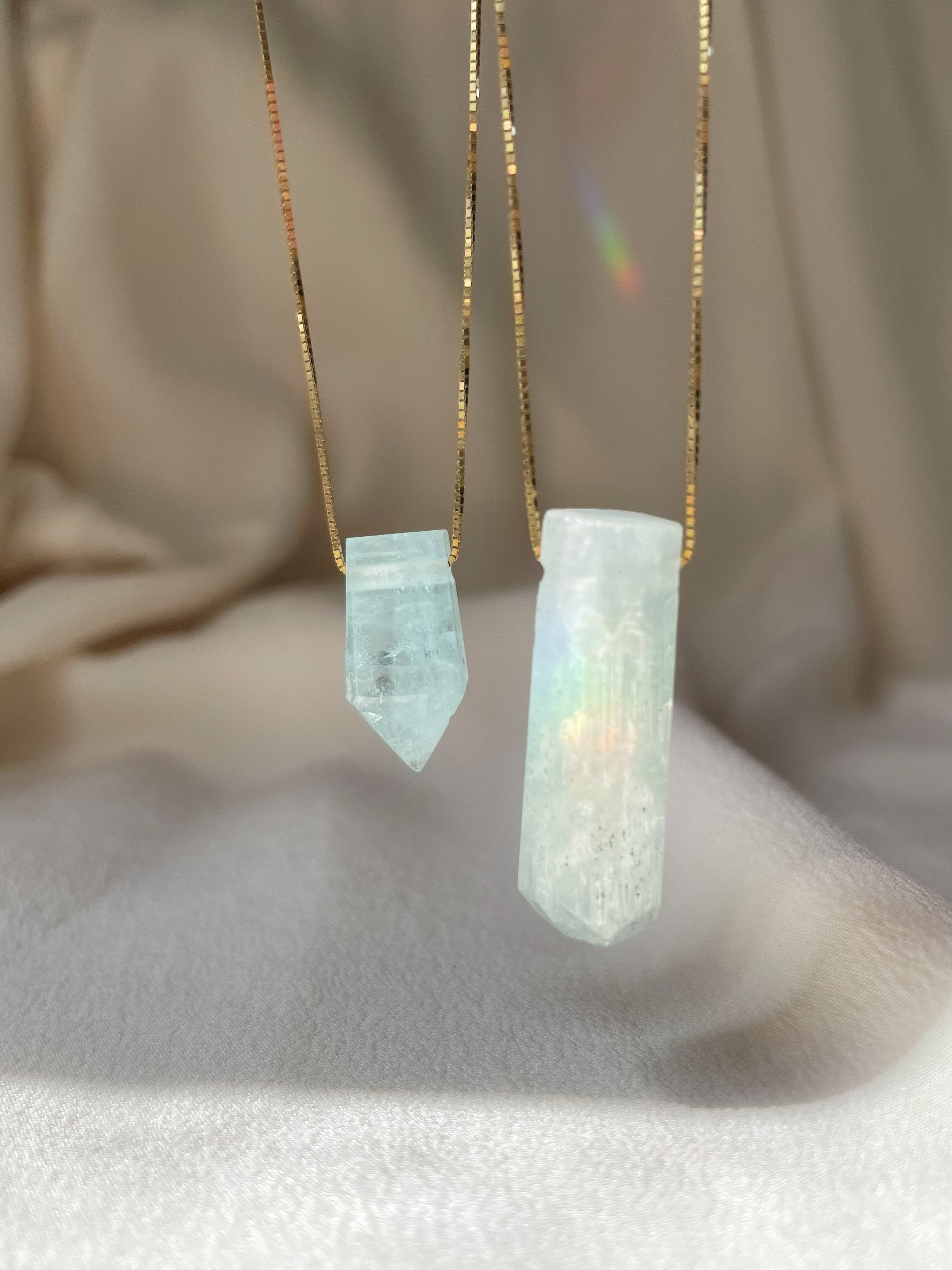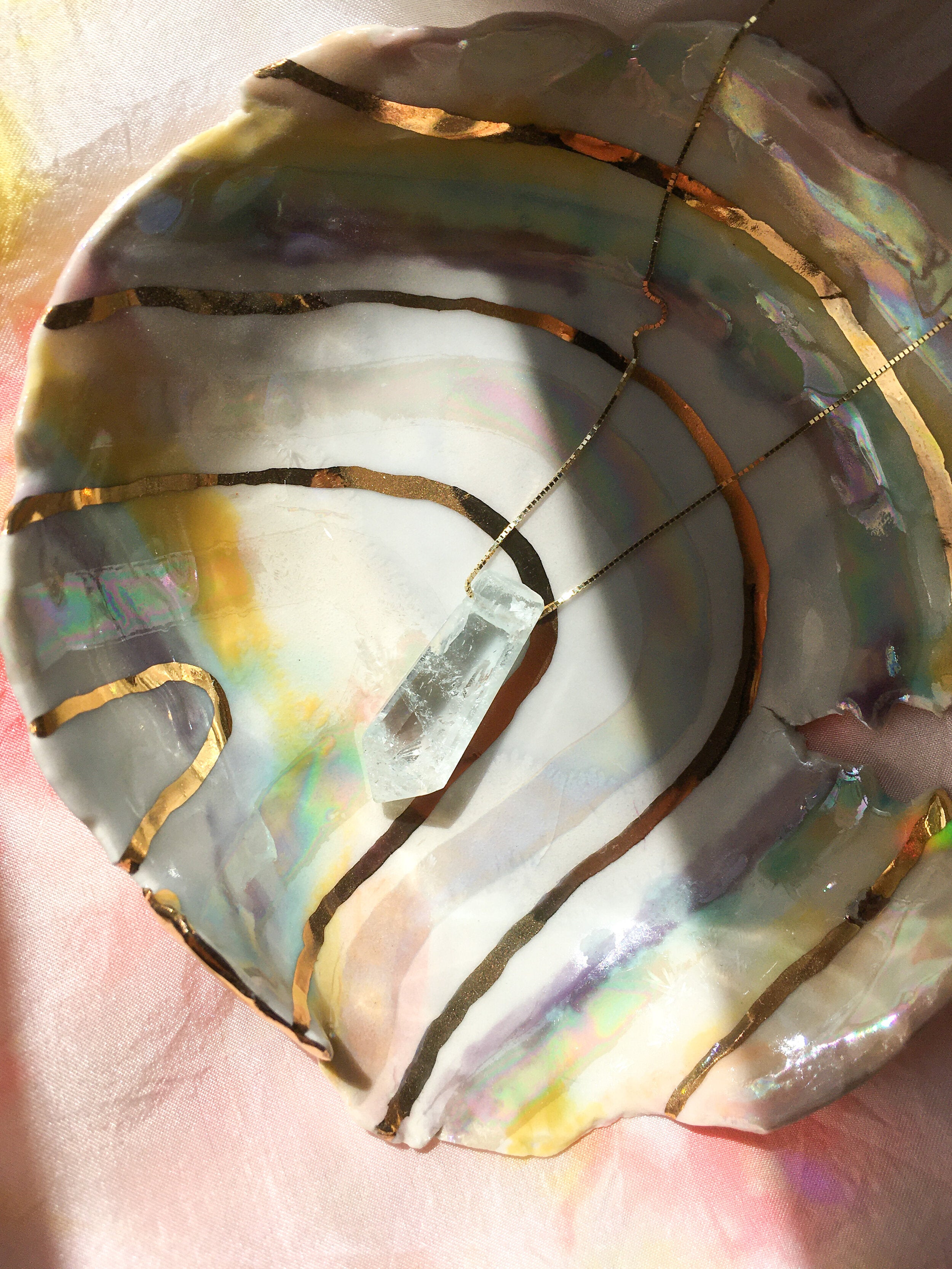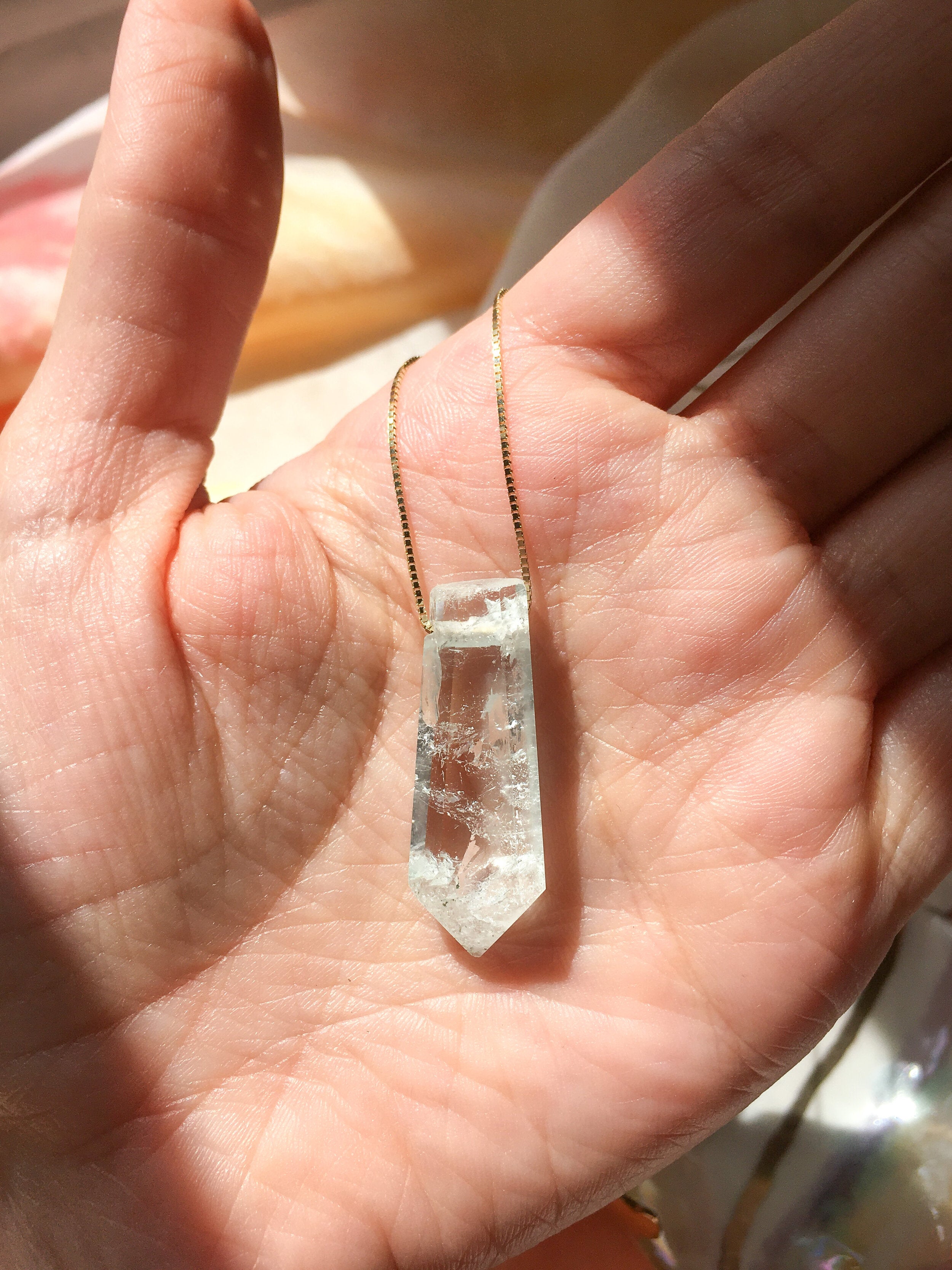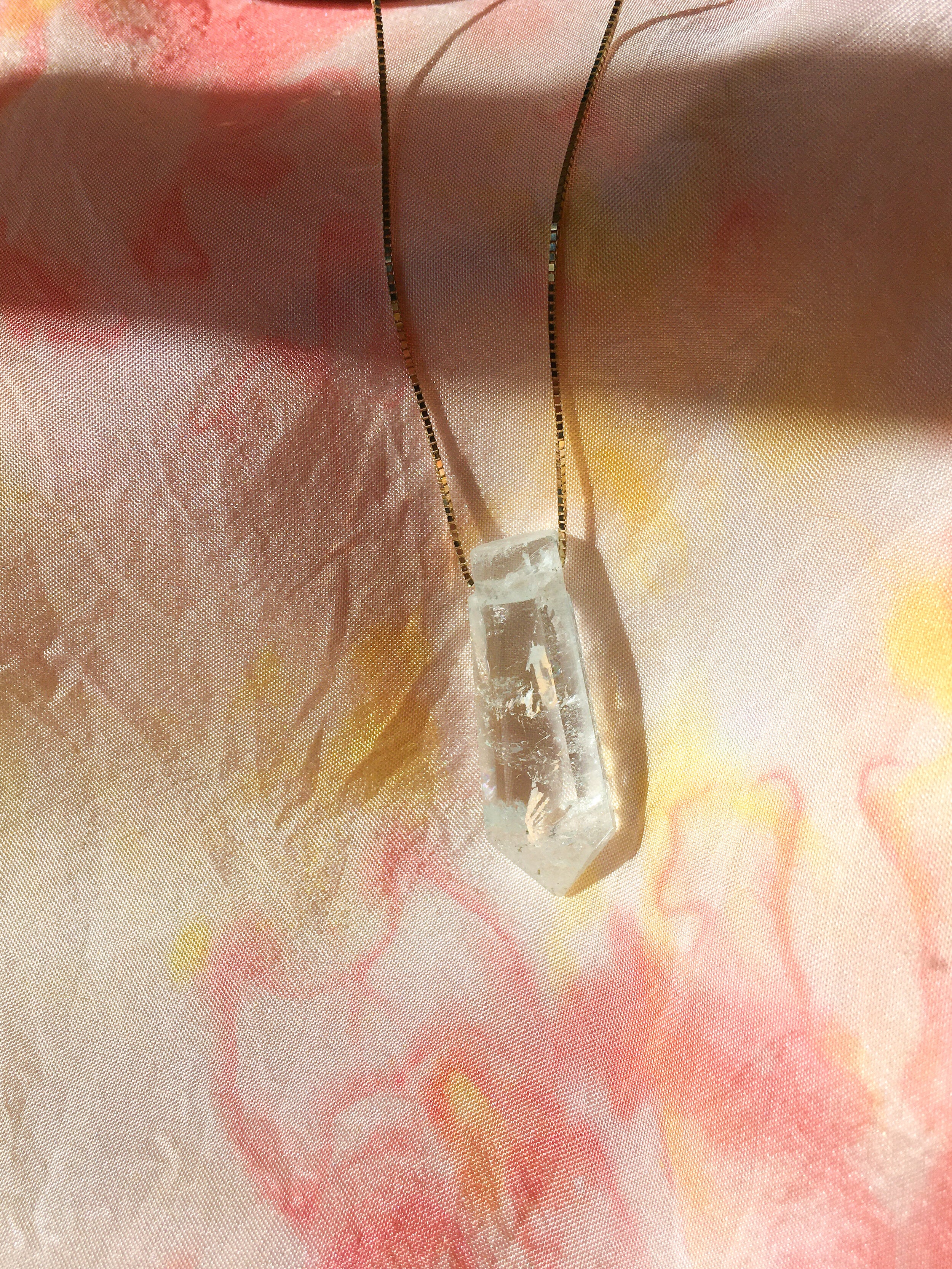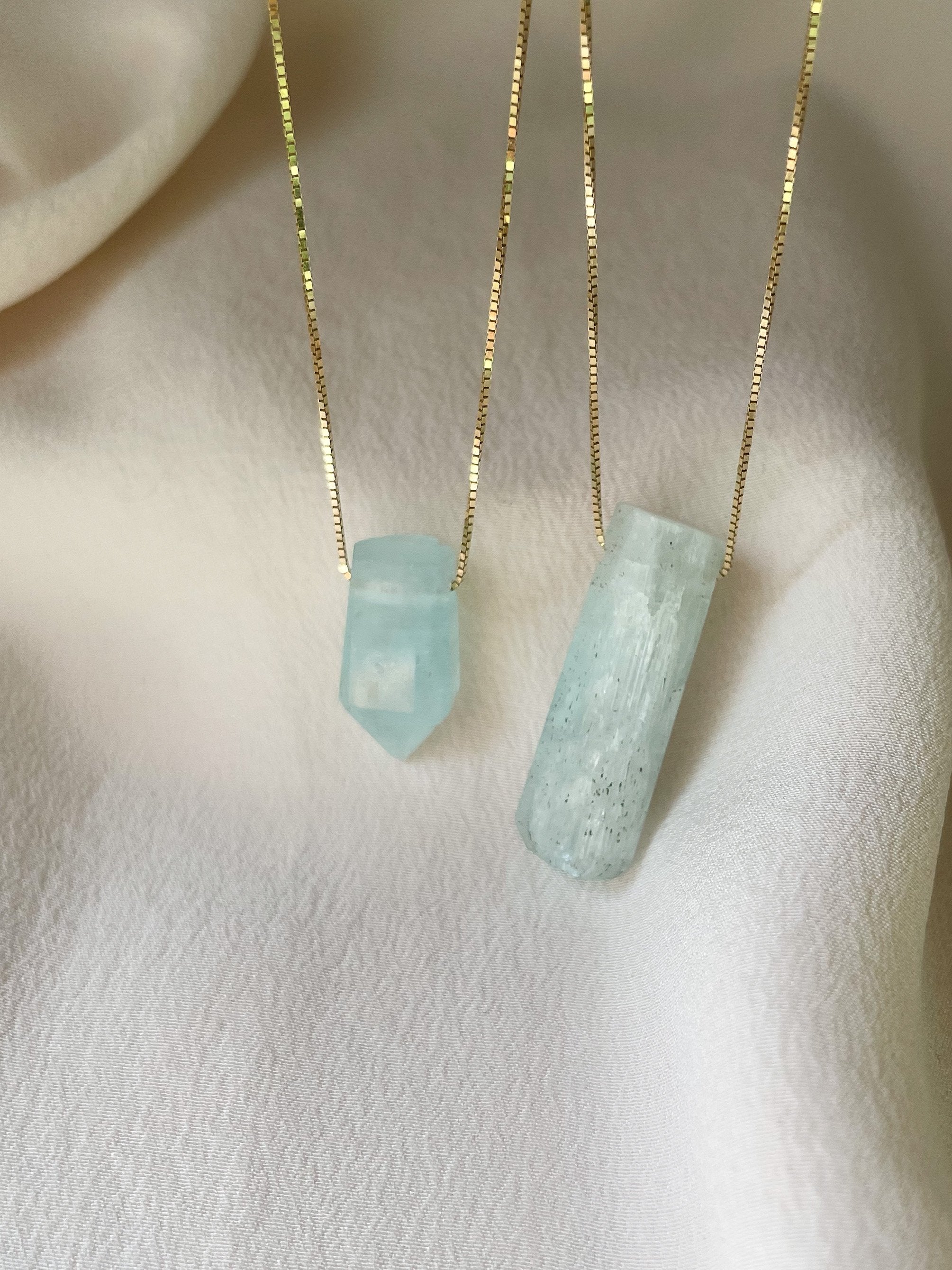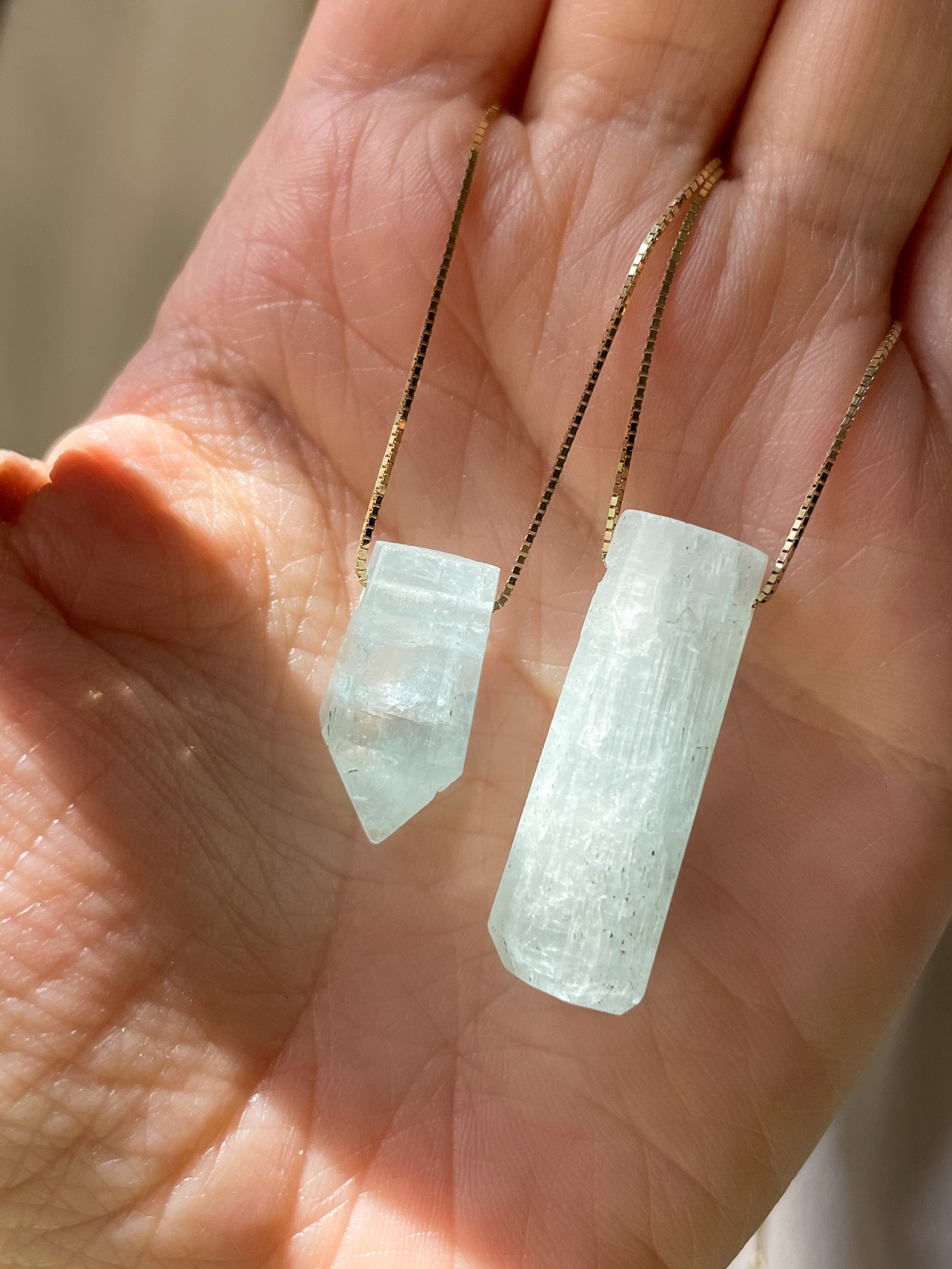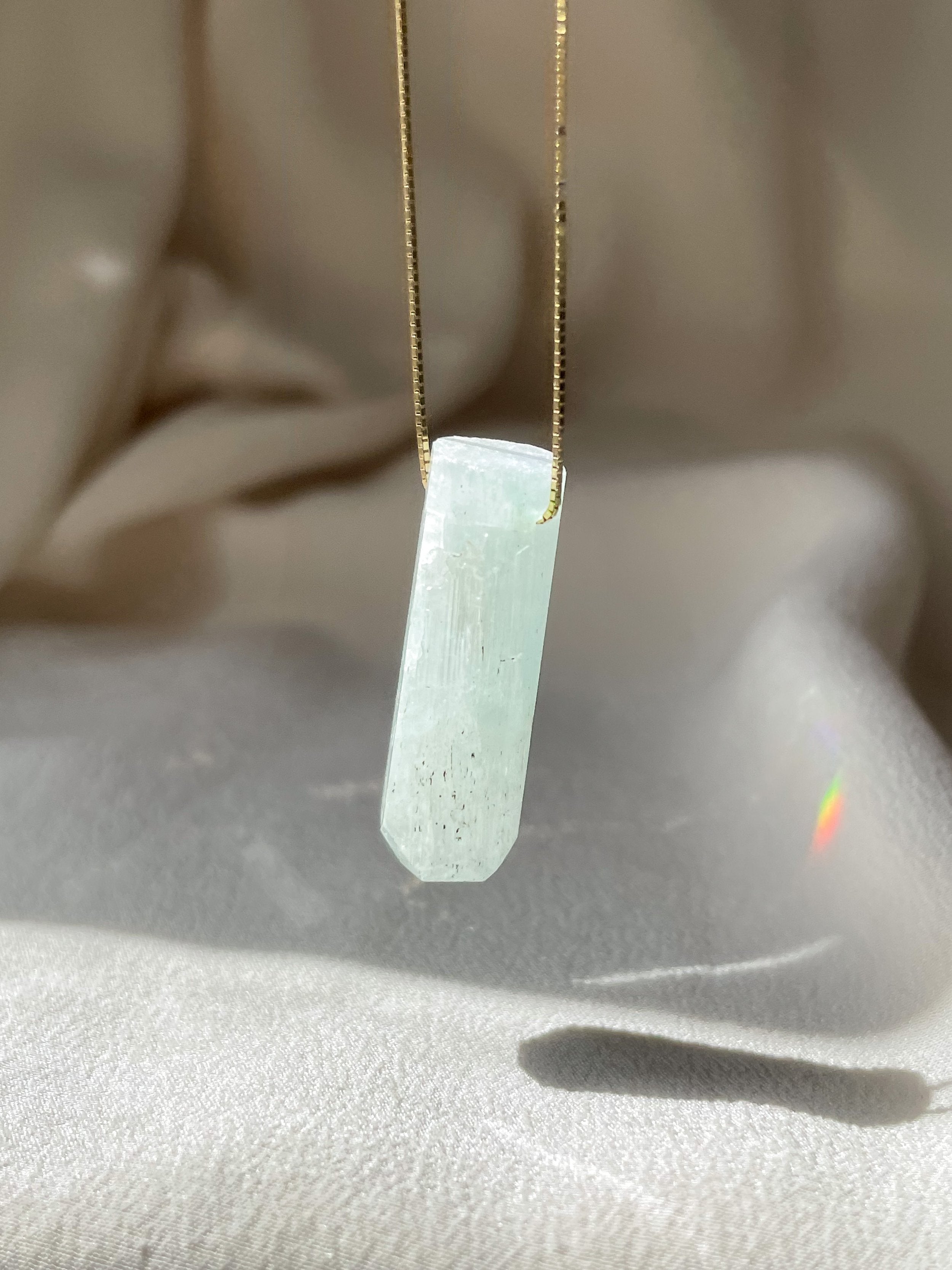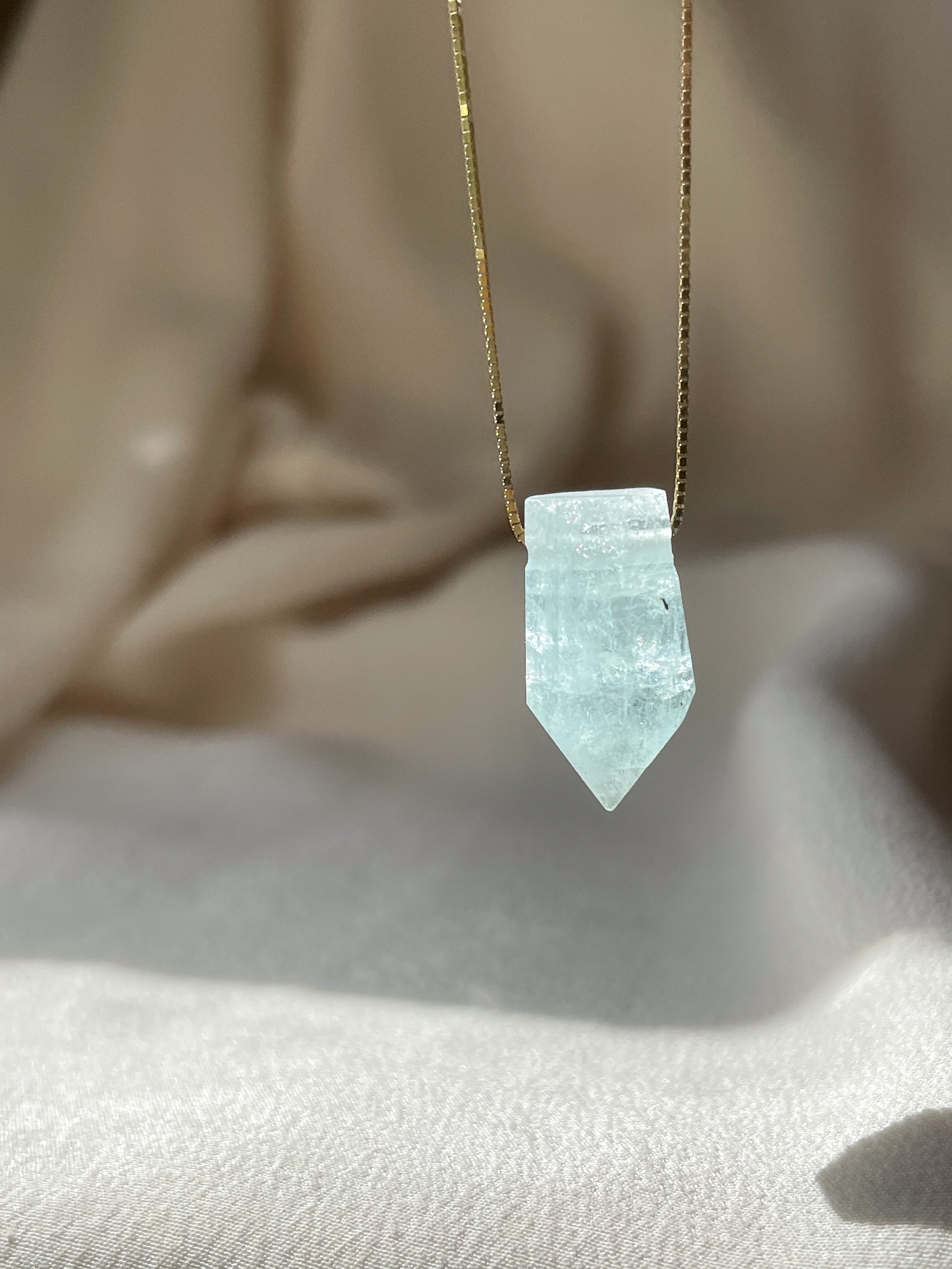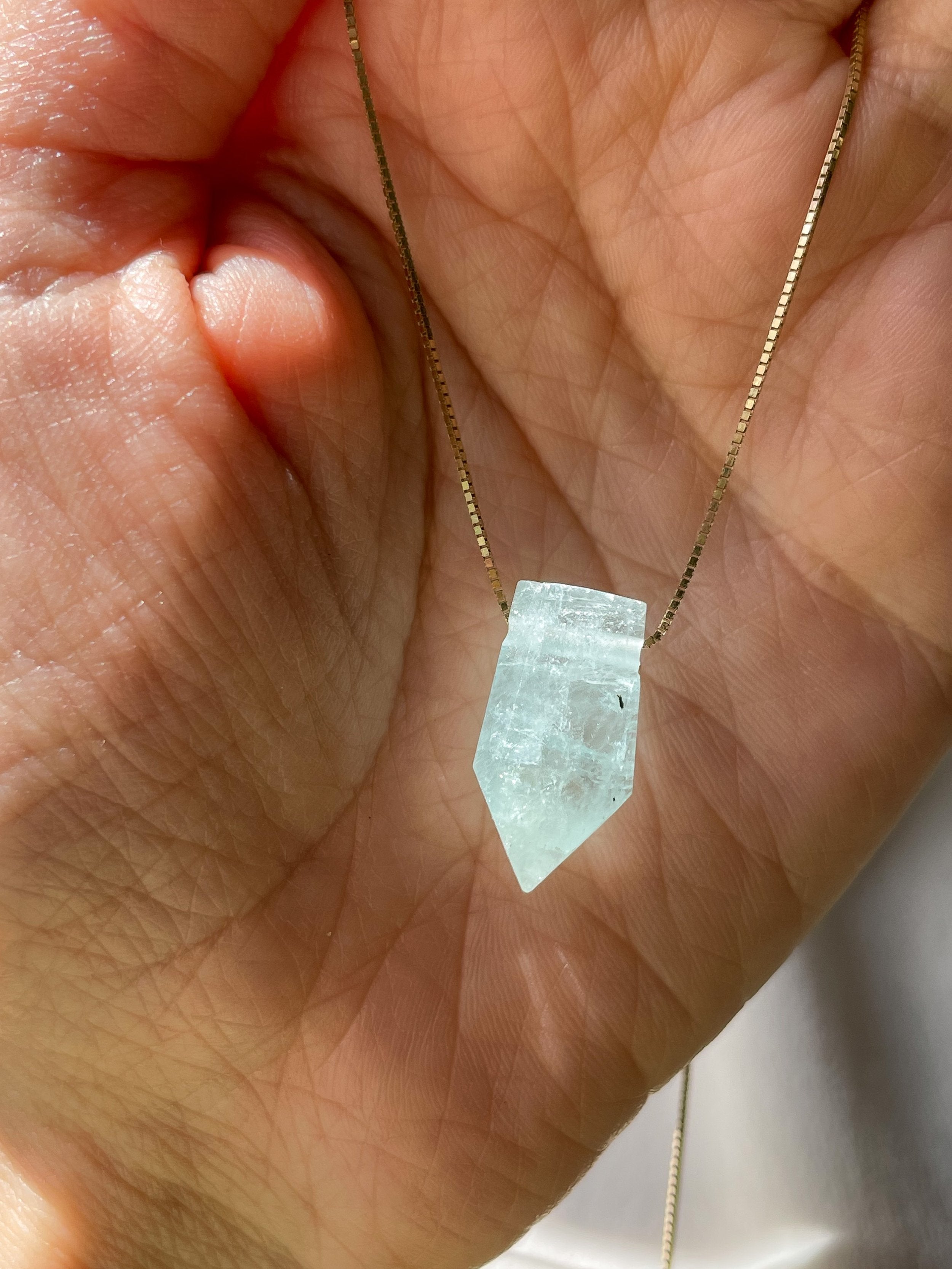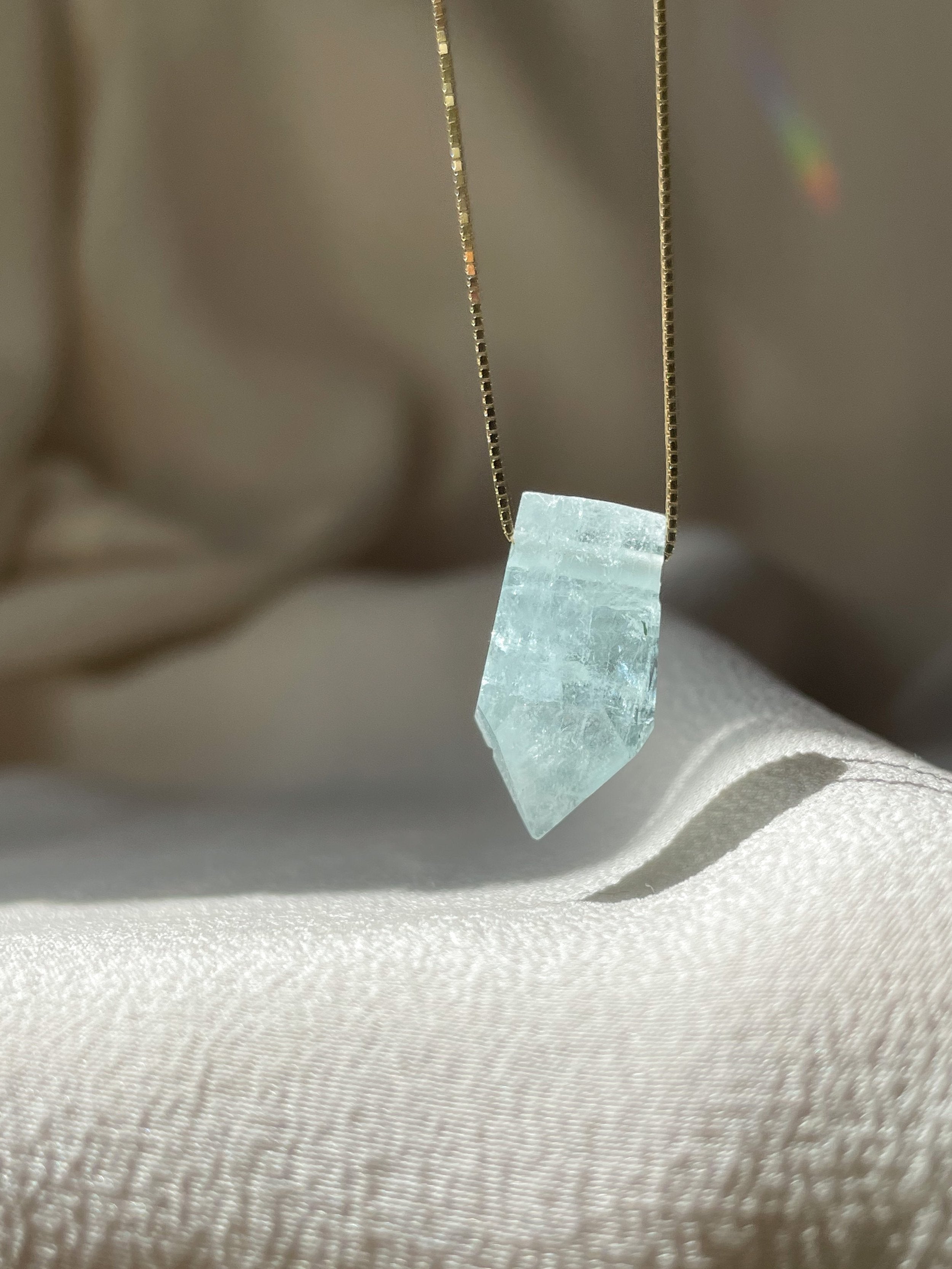 Description
Intuitively Selected Aquamarine Necklace
*Note: each stone is completely unique and one of a kind. You will receive a piece that is intuitively selected for you! Stone sizes vary from 15-35mm in length. The piece you see is not the piece you will receive, but one that is similar in shape and size - inclusions vary, each piece is intuitively selected for you upon ordering!
Aquamarine embodies the Divine Feminine energy which fills our oceans, its Latin name translating to water of the sea. It is calming and opens the platform for a truthful, cool, and calm way of communicating, and is empowering to those who are more sensitive and empathic. Aquamarine is a comforting stone, as it implores you to use your voice with confidence, while releasing stress or fear to create positive changes in your life and let go of what no longer belongs to you. According to ancient lore, Aquamarine was believed to be the treasure of the mermaids, and was used by sailors for good luck, fearlessness and protection. Aquamarine lends you feelings of courage during times that require you to challenge yourself from shying away from your dreams, assisting you to channel your inner Goddess to understand yourself on a deeper level and relate to those around you more intuitively.
*Aquamarine is highly protective during pregnancy, as it helps to guard both mother and baby from harm.
*The colors of these pieces range from pale blue to deep blue, and are available with a squared or pointed bottom.
Each necklace features a one-of-a-kind stone and has been cleansed with selenite, lavender and sage under a full moon.
Available on a 16.5" or 18.5" 14k Yellow Gold box chain
💌 Please write desired pendant length in *Notes* section at checkout 
Each pendant is adorned + secured with a Spirit Guide tag, engraved with the emblem "You Are Loved" – a potent mantra to speak to your heart as you place the necklace over your heart chakra. Created to remind you that you are always supported and guided by Spirit, you are always loved, you are powerful, perfect, worthy, and love incarnate. This ethereal totem is a protective Being of Light, embracing you in abundant, unconditional love, reminding you of the vast cosmos and your place within the stars – encouraging you to recognize the magic of the Universe which lives within you.
Production Info
*Please note: all pieces are made by my hands to order with up to a 3-4 week production time. If you have a rush-order, please email to discuss! For more information about Jewelry Care, Warranty and Returns, please see our FAQ page.
FAQ
DO YOU GIFT WRAP?
Each order comes gift wrapped, please ensure you fill out the "Gift" notes section upon checkout, as your item will be thoughtfully wrapped and personalized with recipients name, along with description cards of each piece and selected stones!
DO YOU CAST IN ROSE OR WHITE GOLD?
Any piece that is not a ready-made one of a kind is available to custom order in 14k White or 14k Rose Gold.
Please enter your preferred metal in the notes section upon checkout, or feel free to contact us before ordering!
PRODUCTION & SHIPPING
All Fine Jewelry items are handcrafted and made to order. All of our pieces require up to 3-4 weeks for turnaround production time, to allow for sizing, polishing, and making sure your jewelry is perfect! 
If you have a specific deadline you need to meet, please contact us to let us know. We may request that you pay for upgraded expedited shipping, and may not be able to accommodate all requests.
HOW DO I KNOW WHICH STONE IS FOR ME?
I always, always recommend as first priority to go with what you're drawn to. Oftentimes, your first instinct as led by your intuition will be spot on for what energy you're wanting to align with or needing in your life at this time - don't overthink it!
An easy way to clear your mind and become present with your current state of being:
Close your eyes and take a few slow, deep breaths.
Focus your attention on the ground beneath your feet, gradually relaxing into a naturally comfortable state. Picture your body within a bright, warm pyramid of white light as you exhale.
Release any impeding stresses that pop into mind, and ask your subconscious to come to the forefront.
See what you're drawn to aesthetically, then proceed by reading about each energy to determine which one feels right.