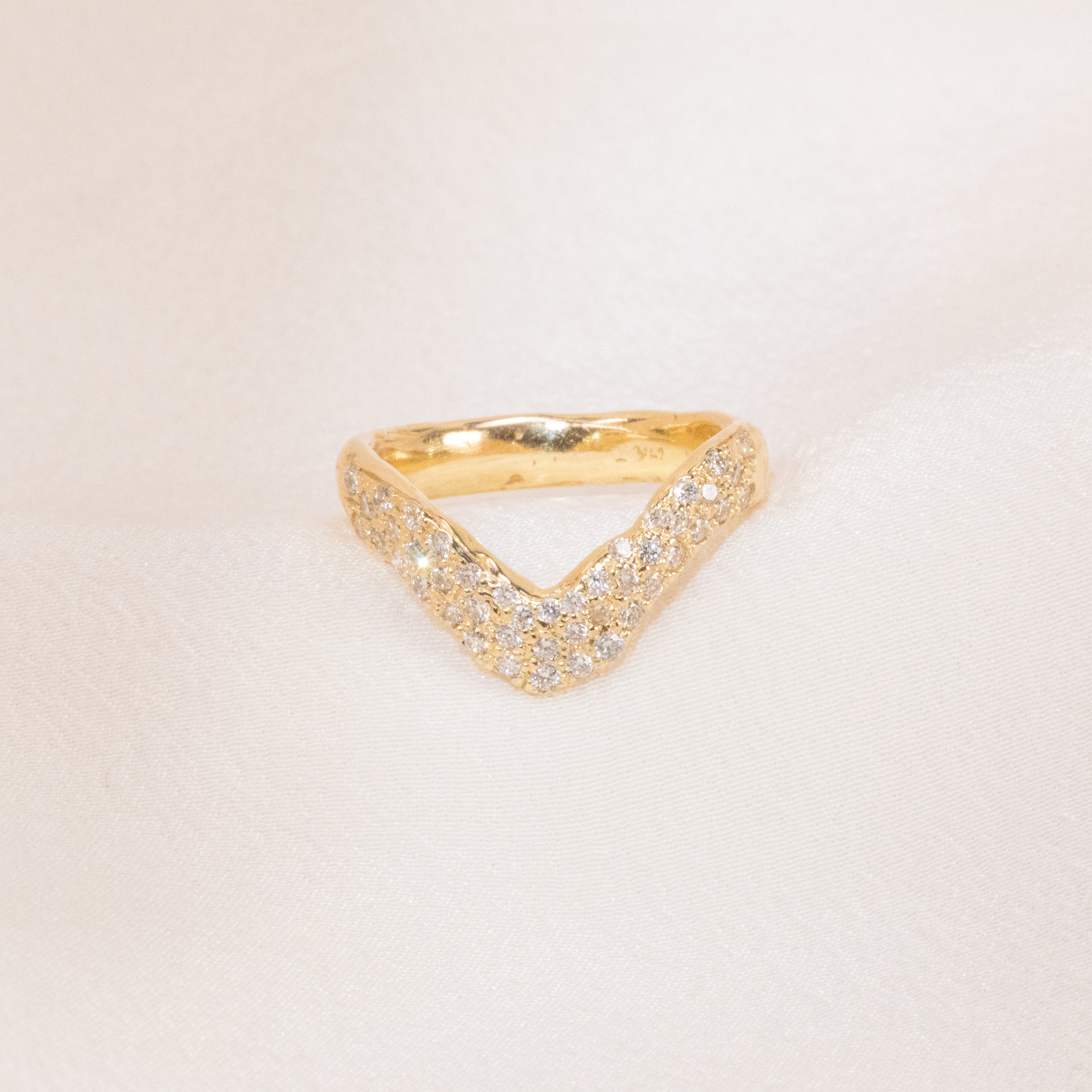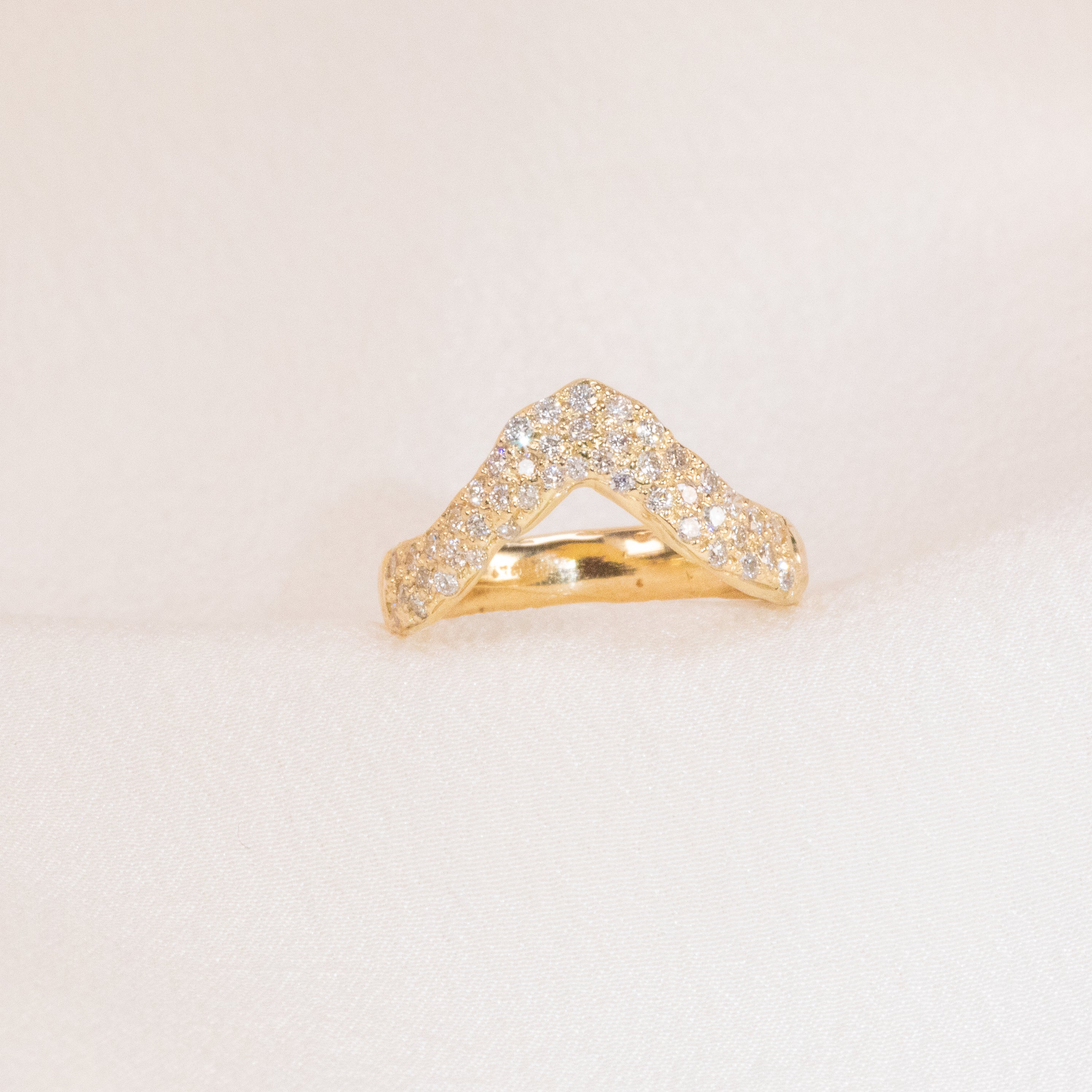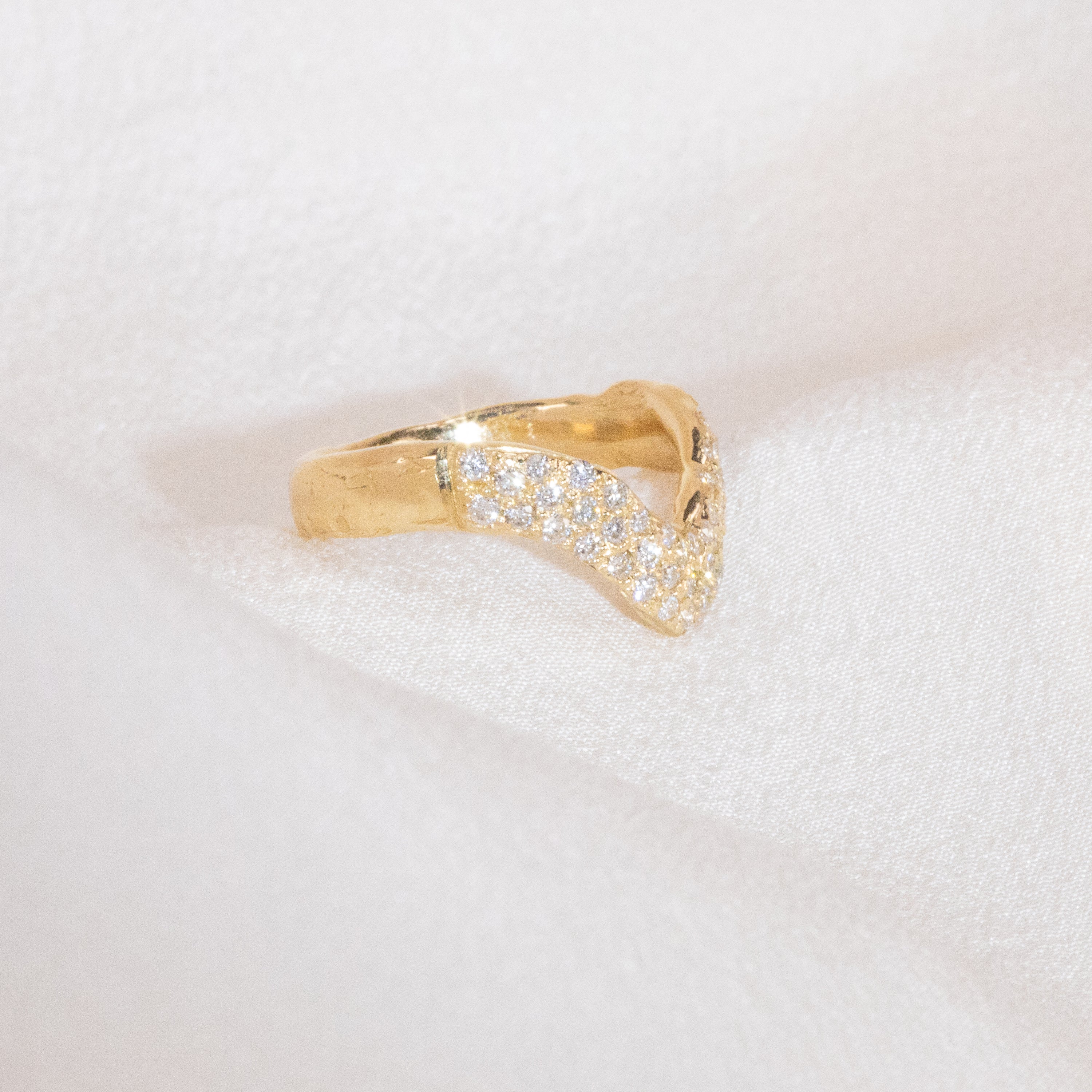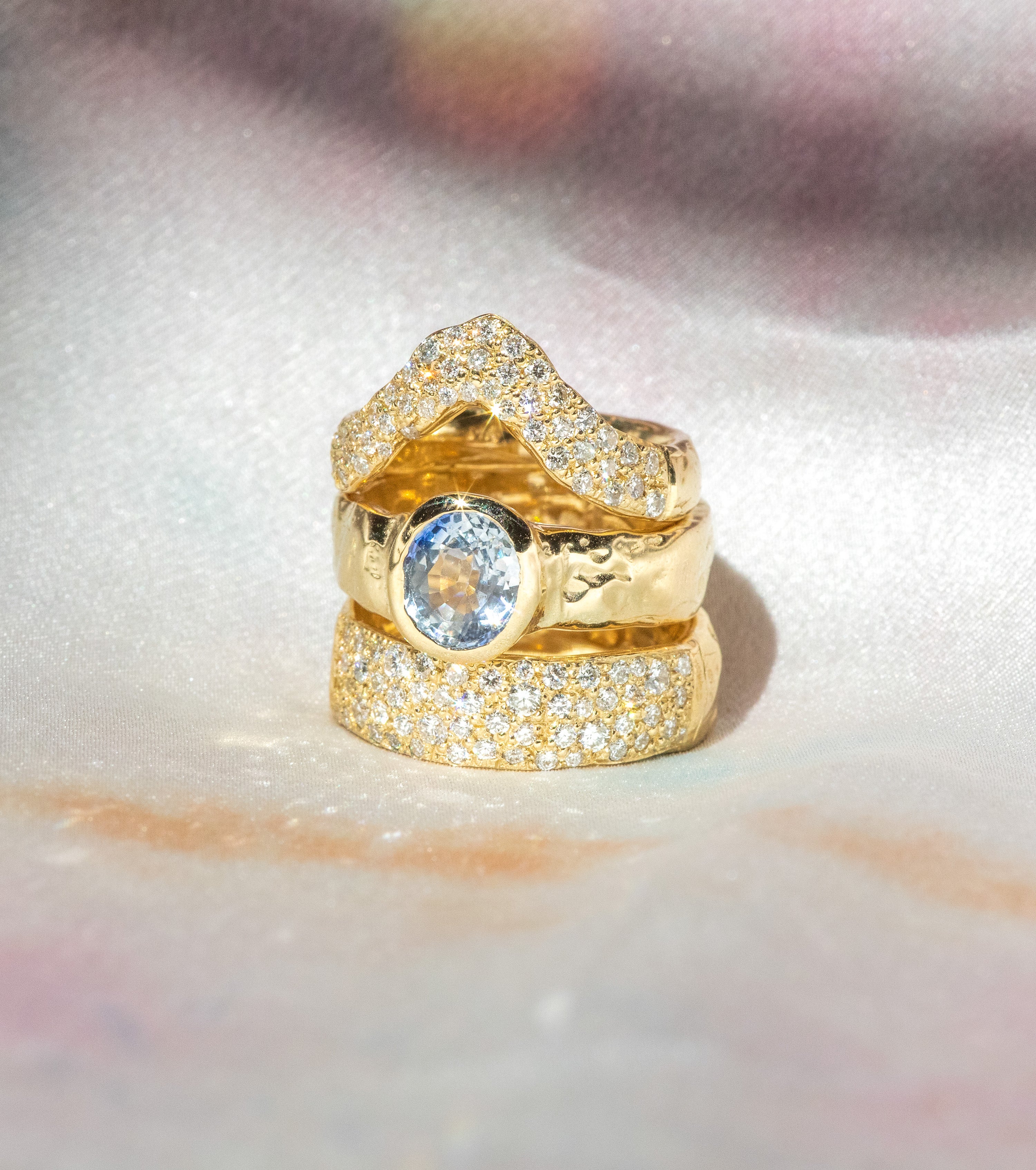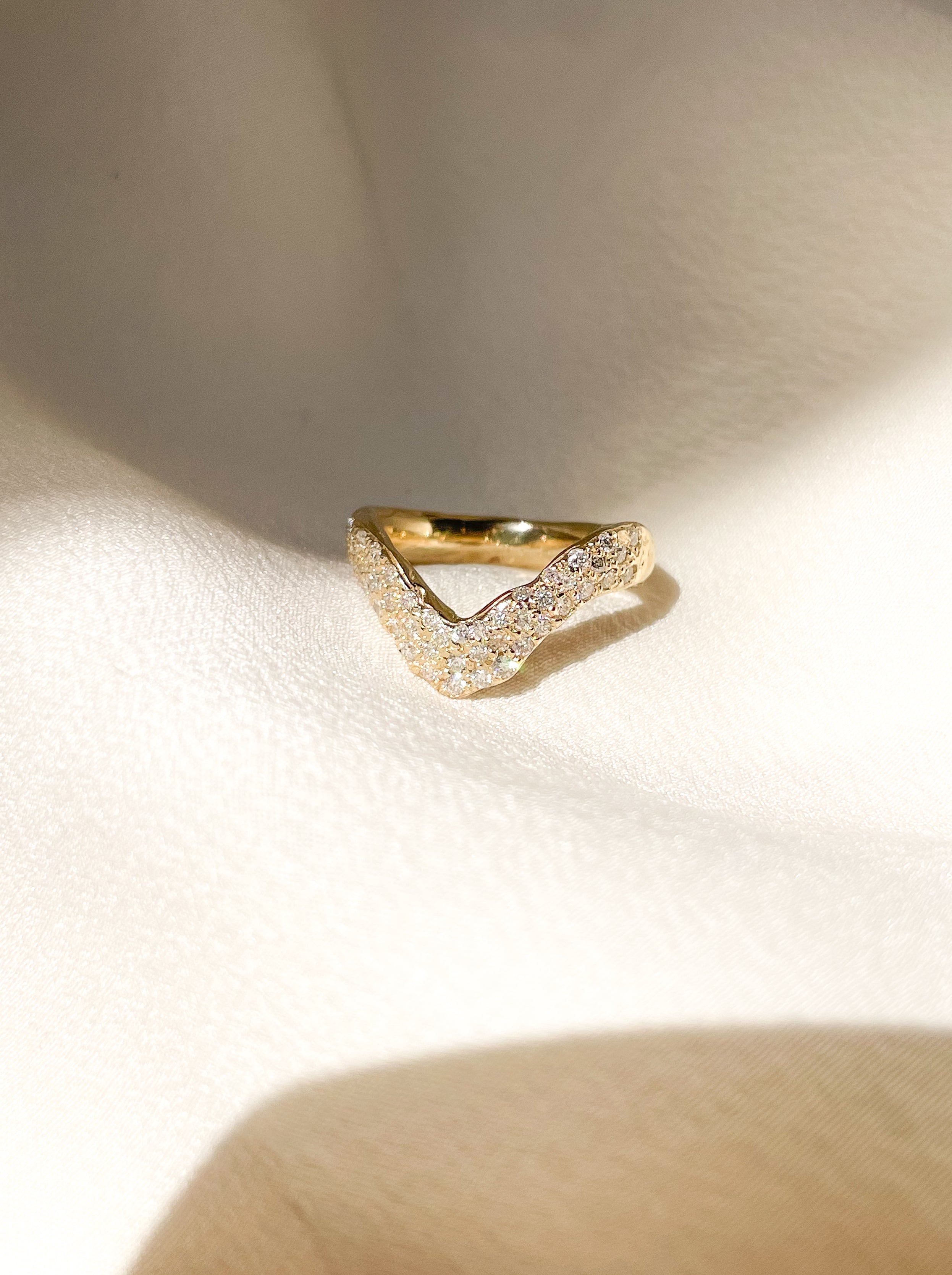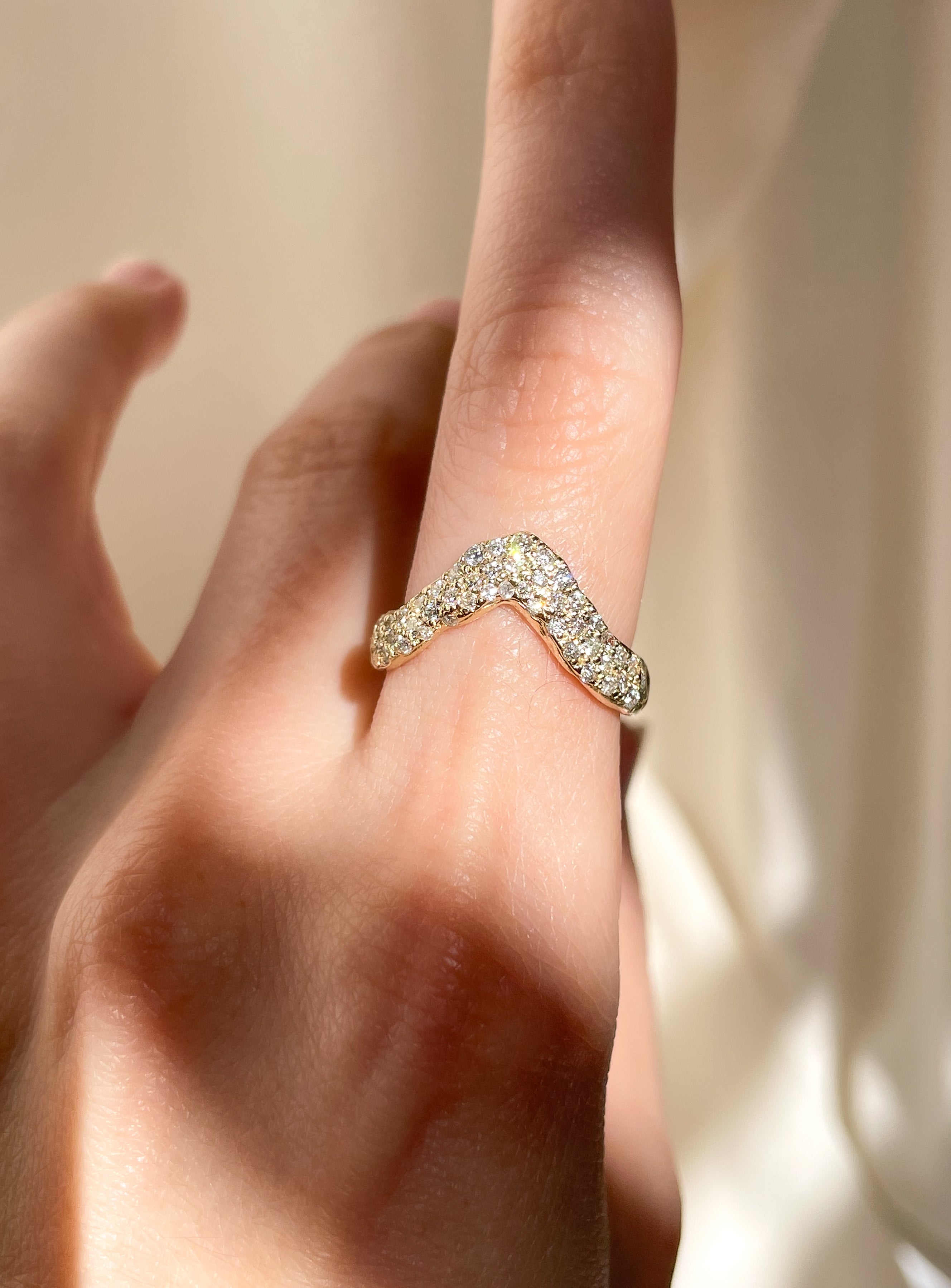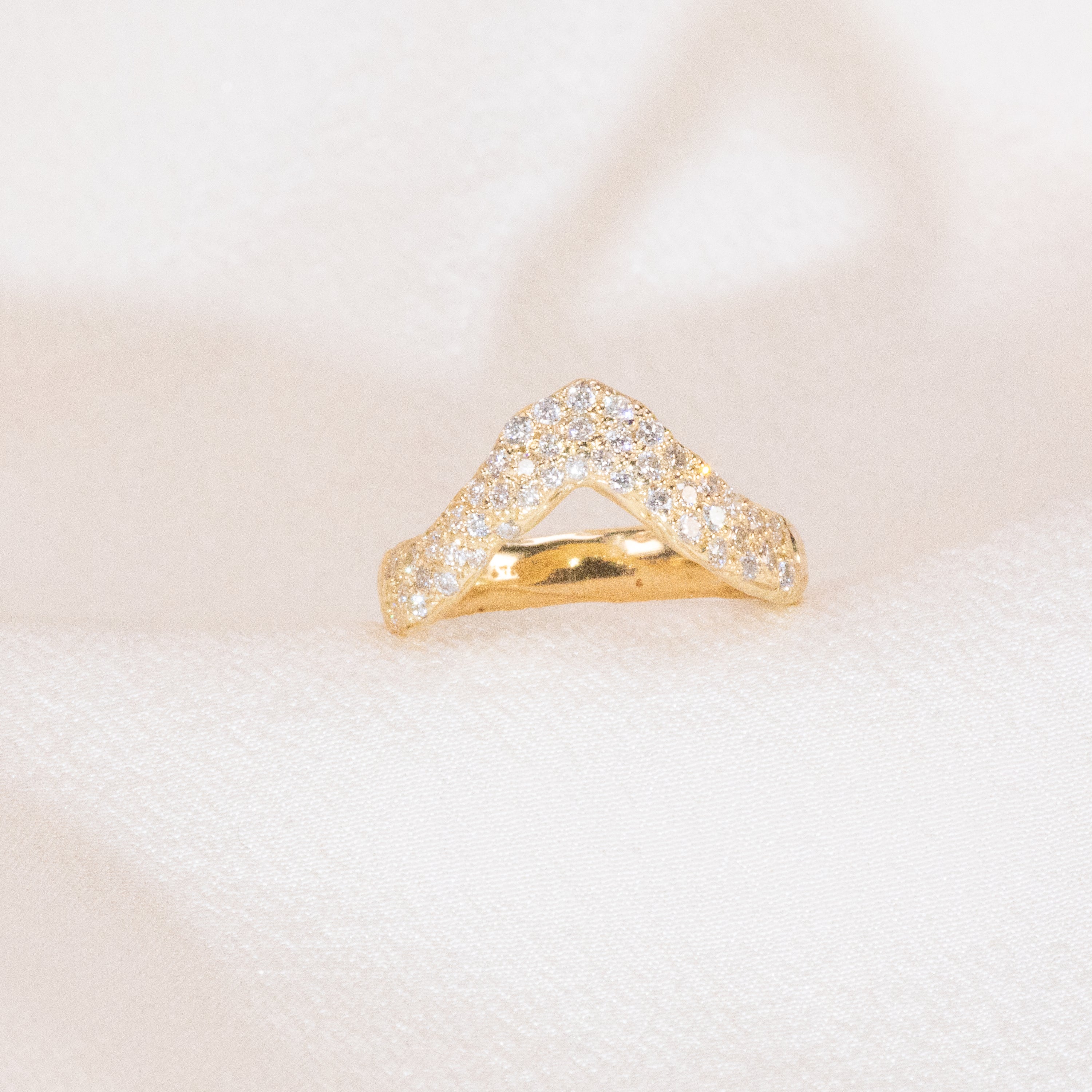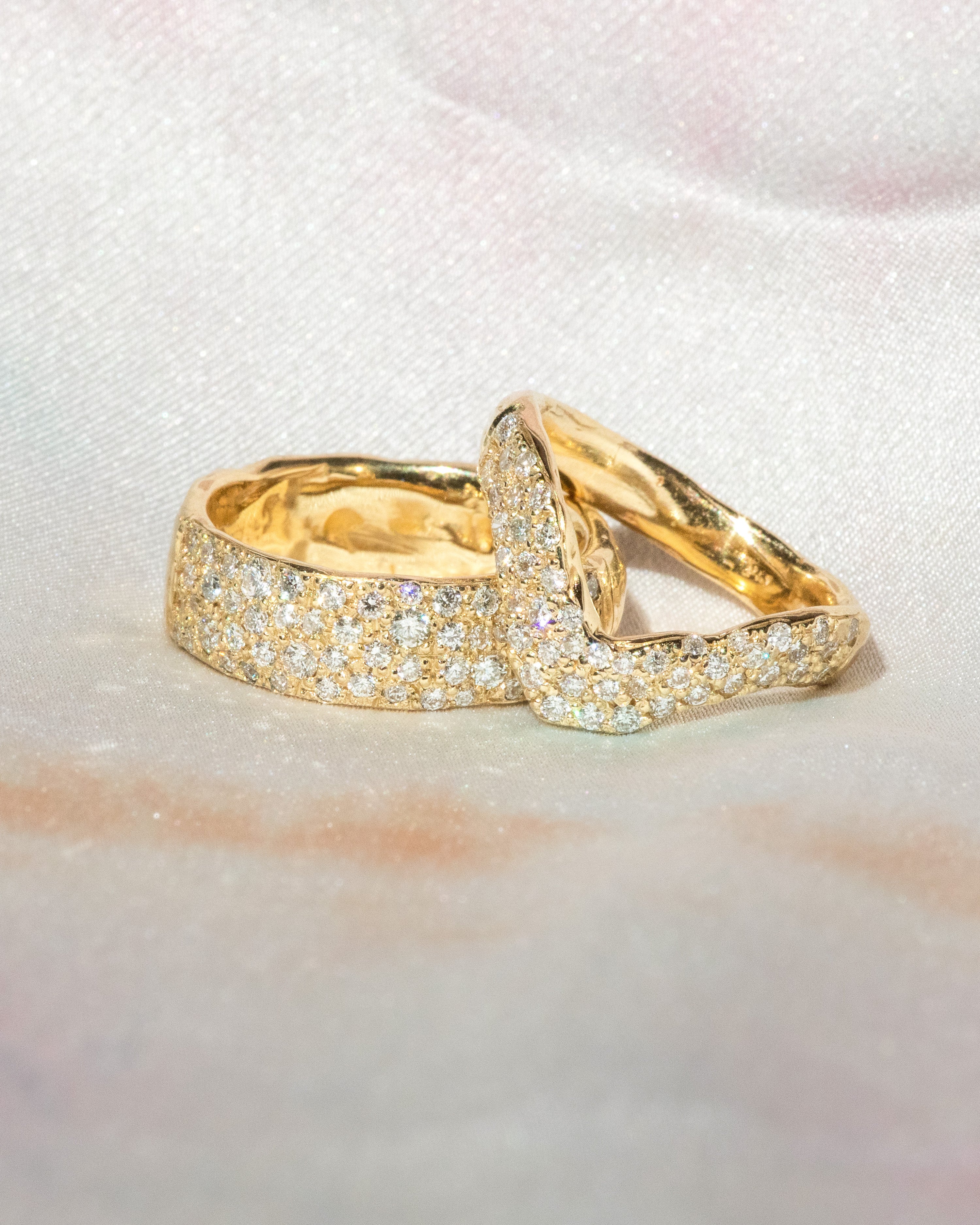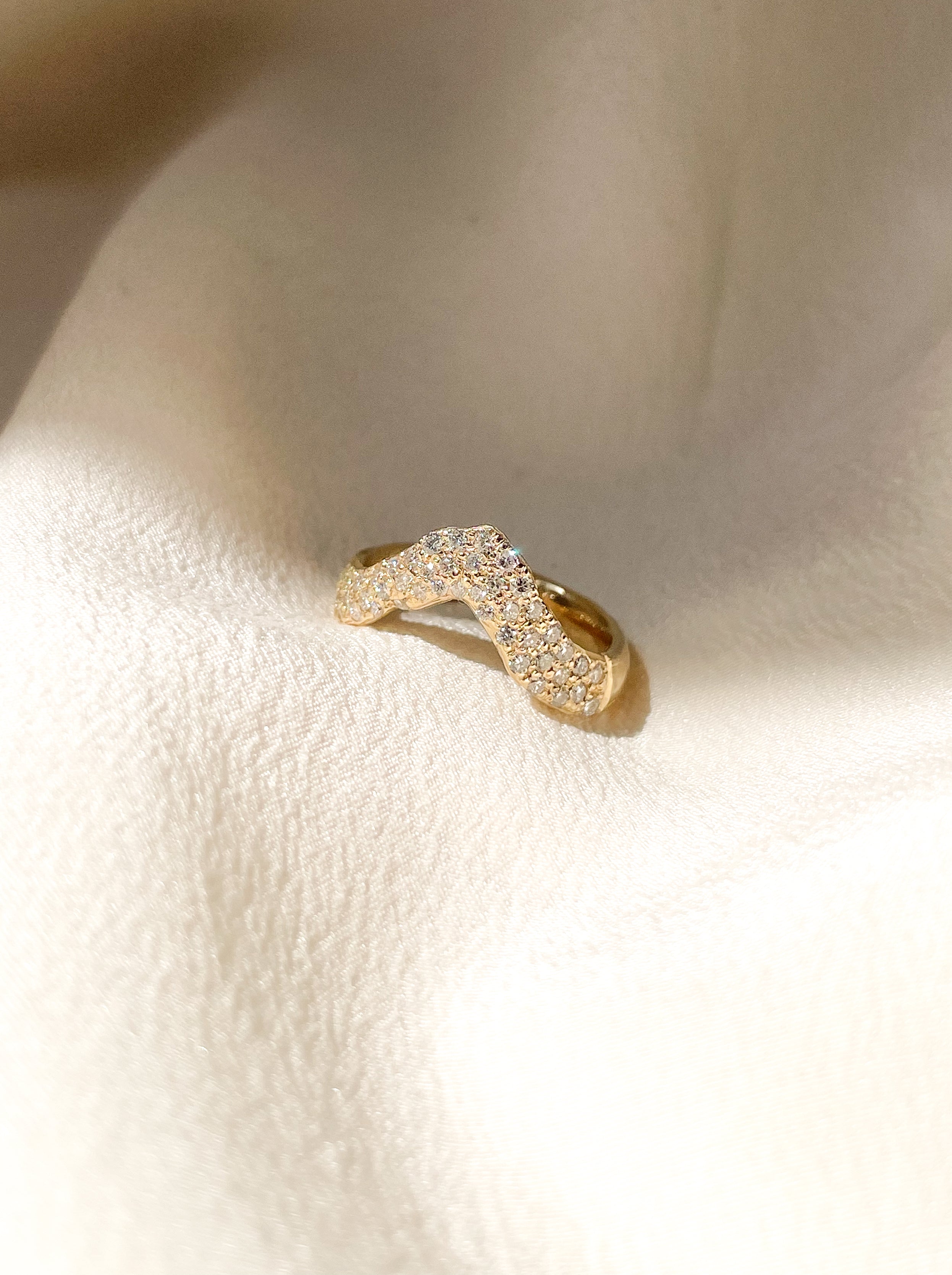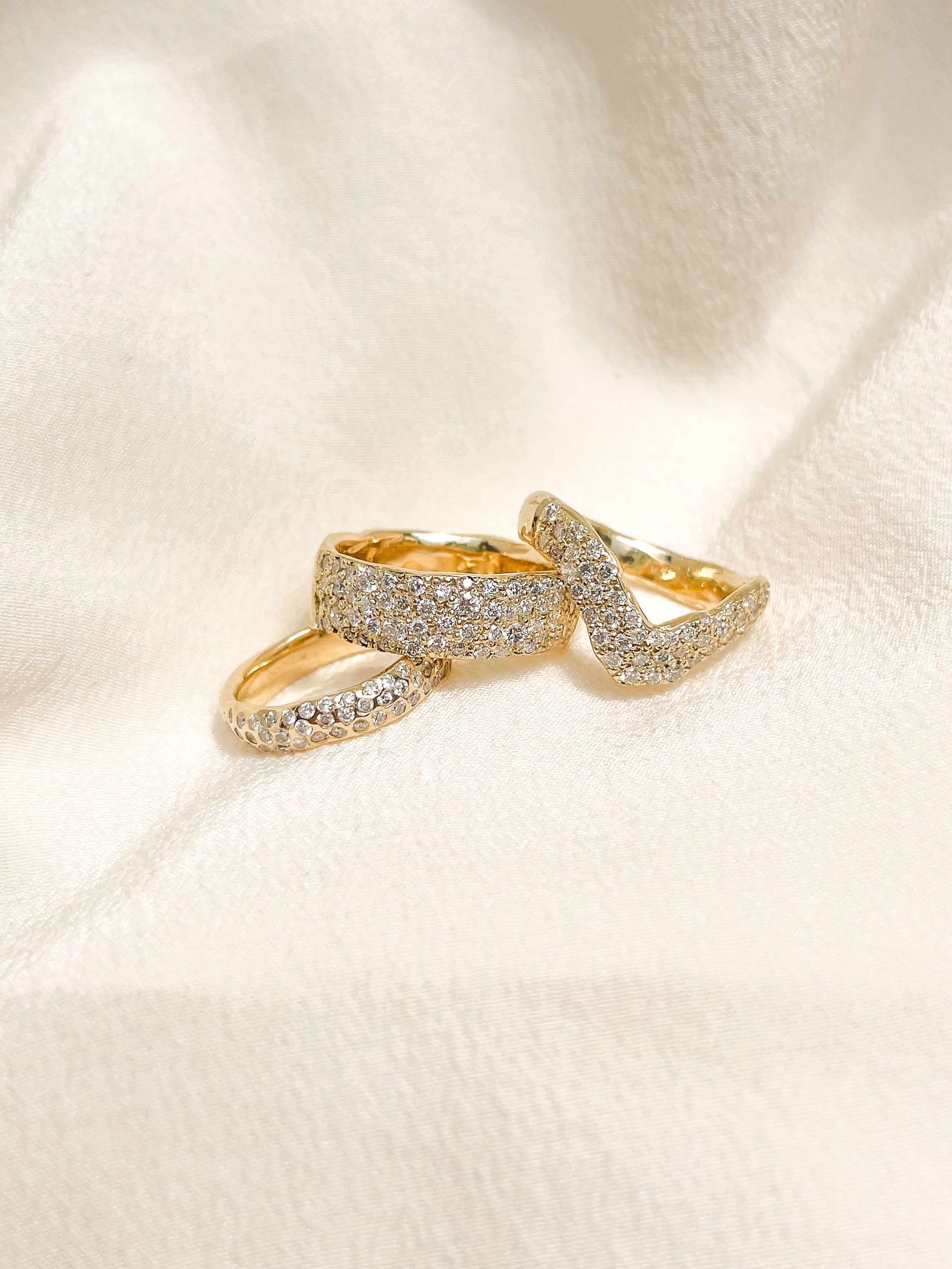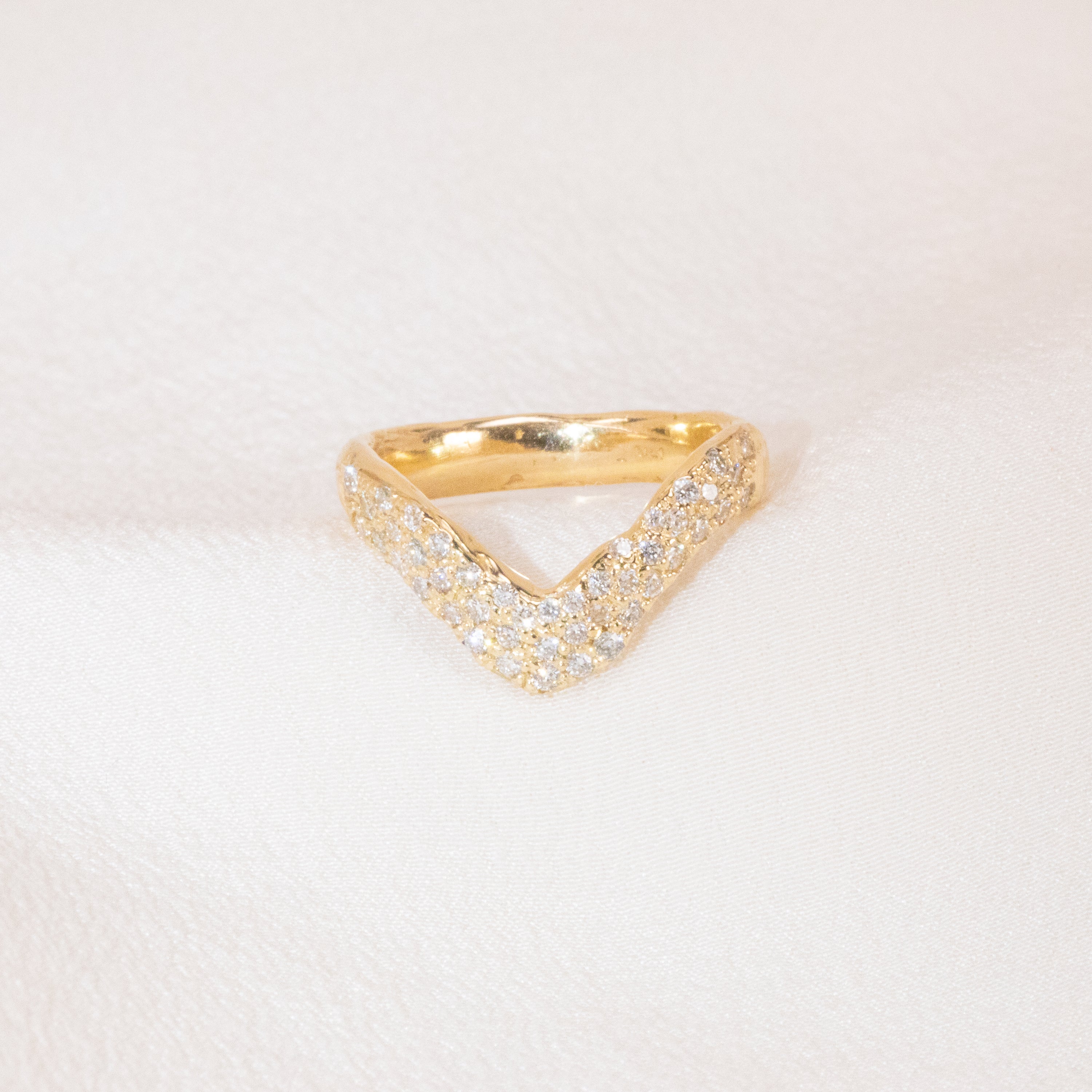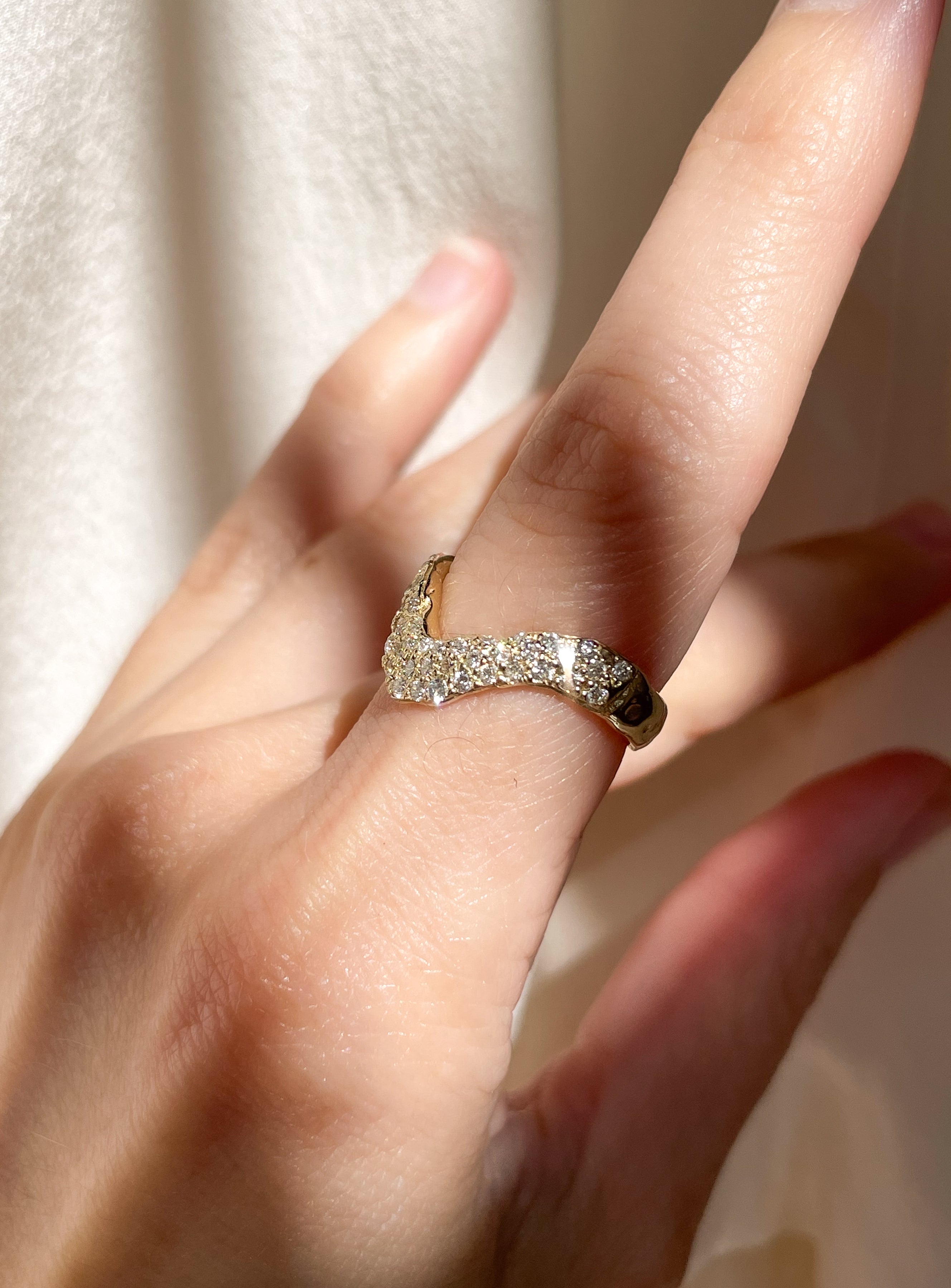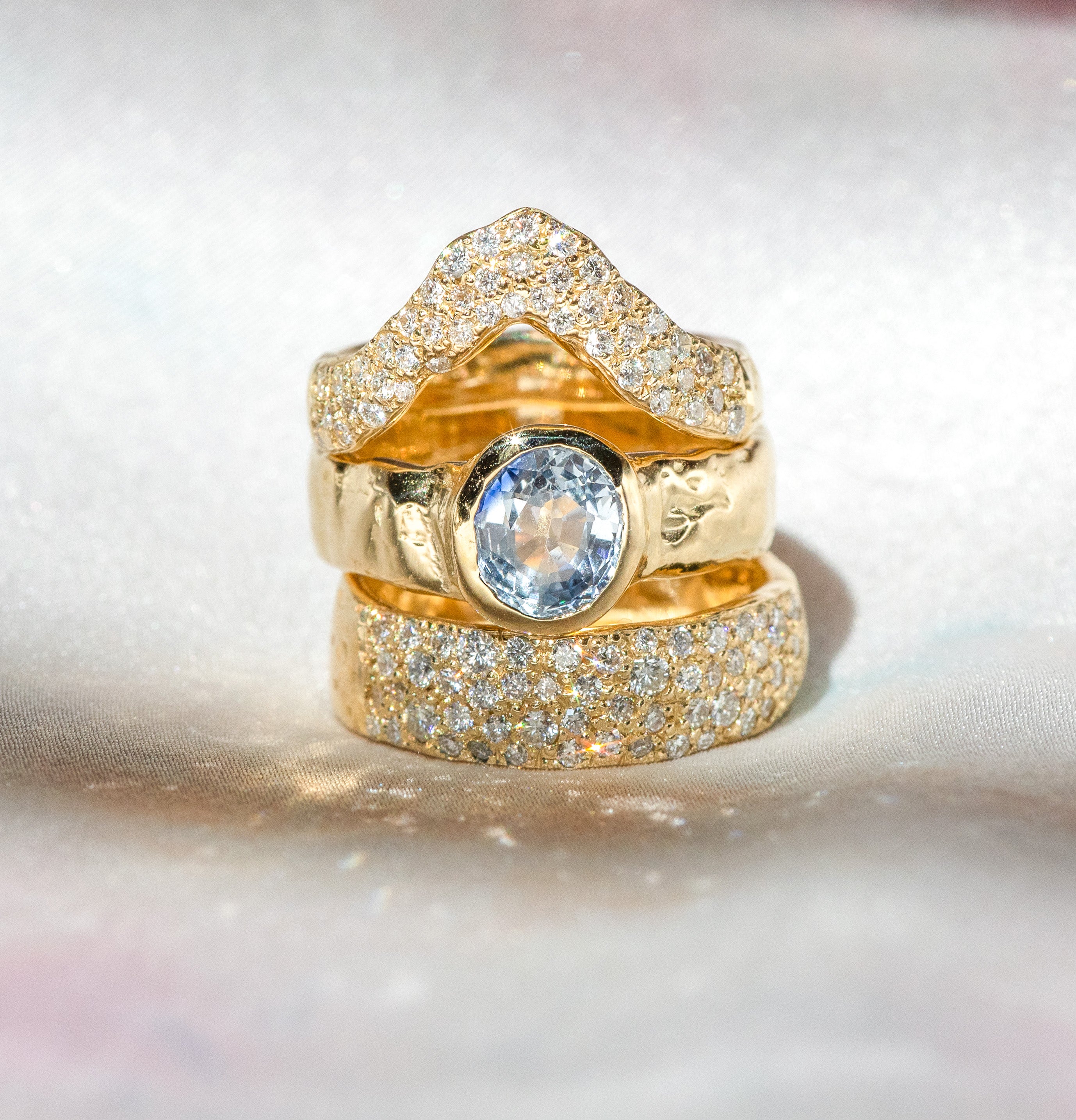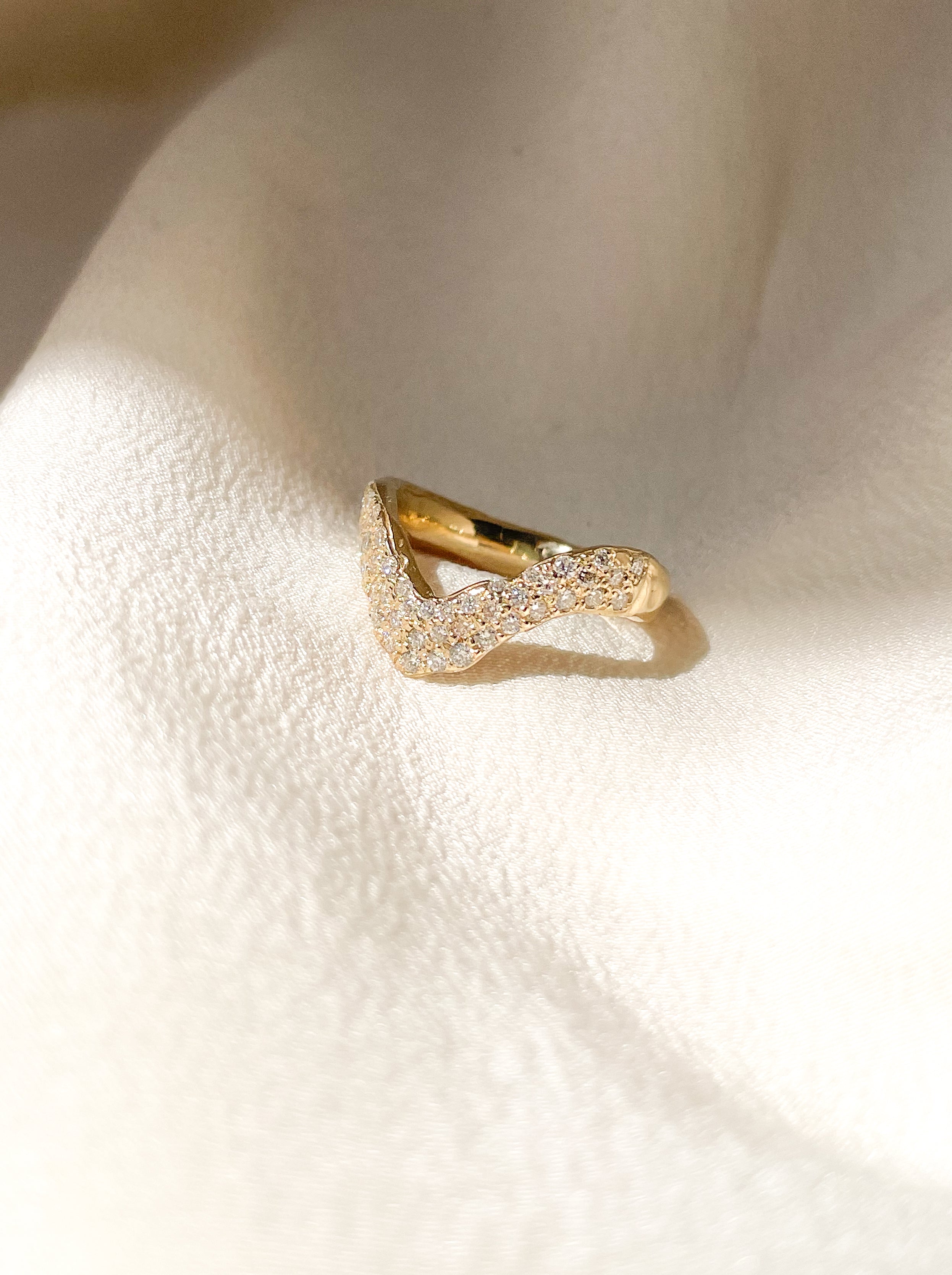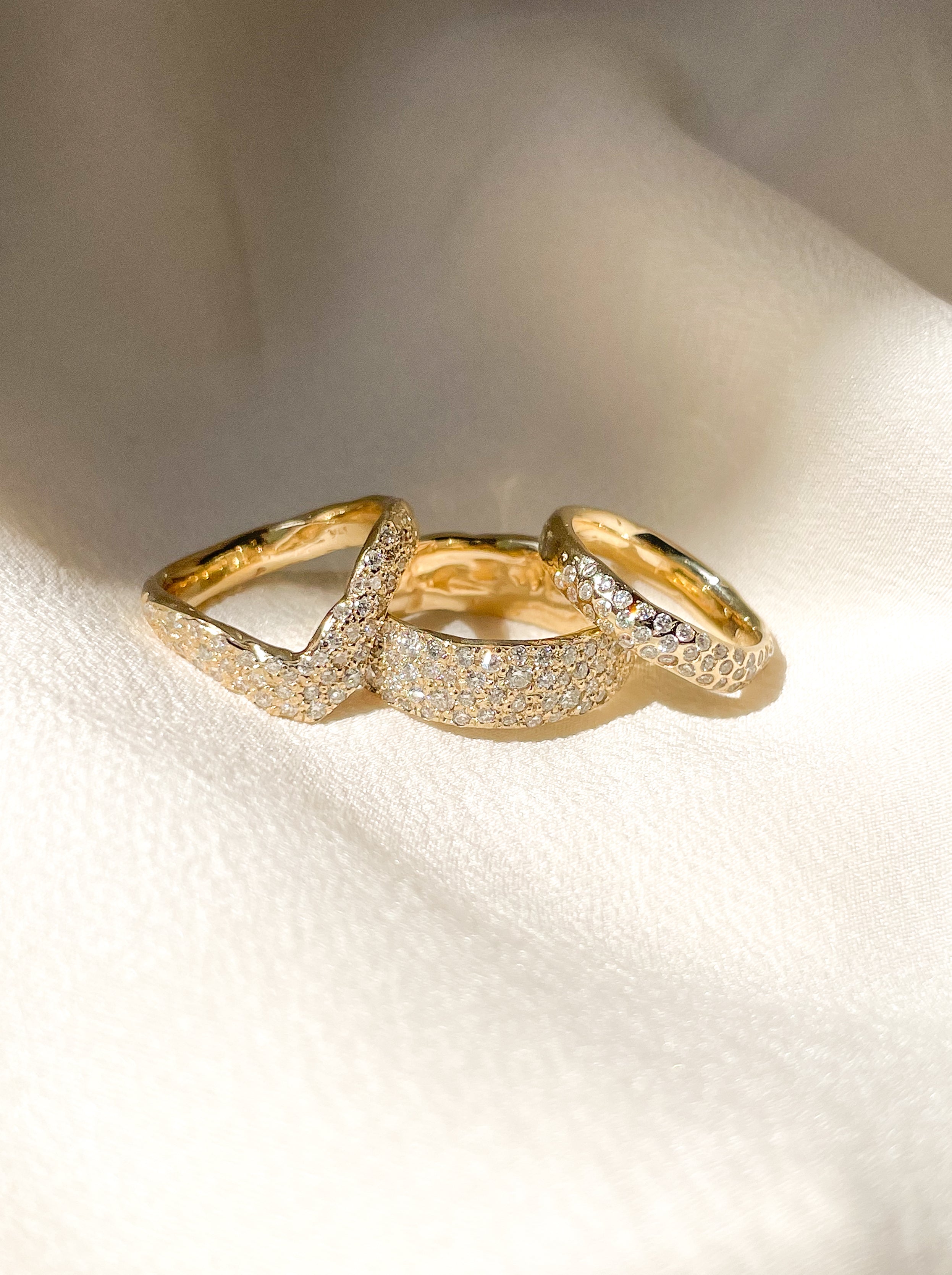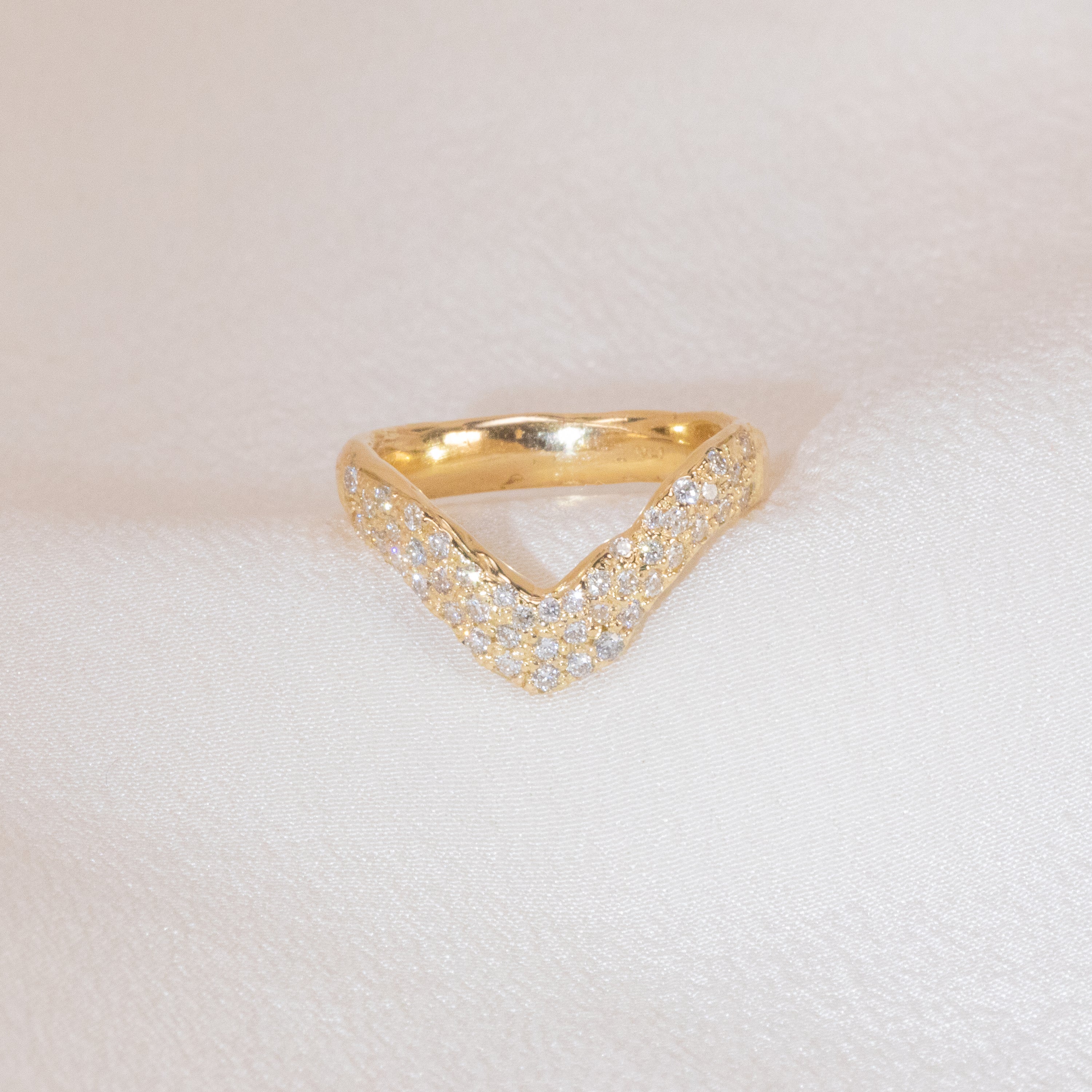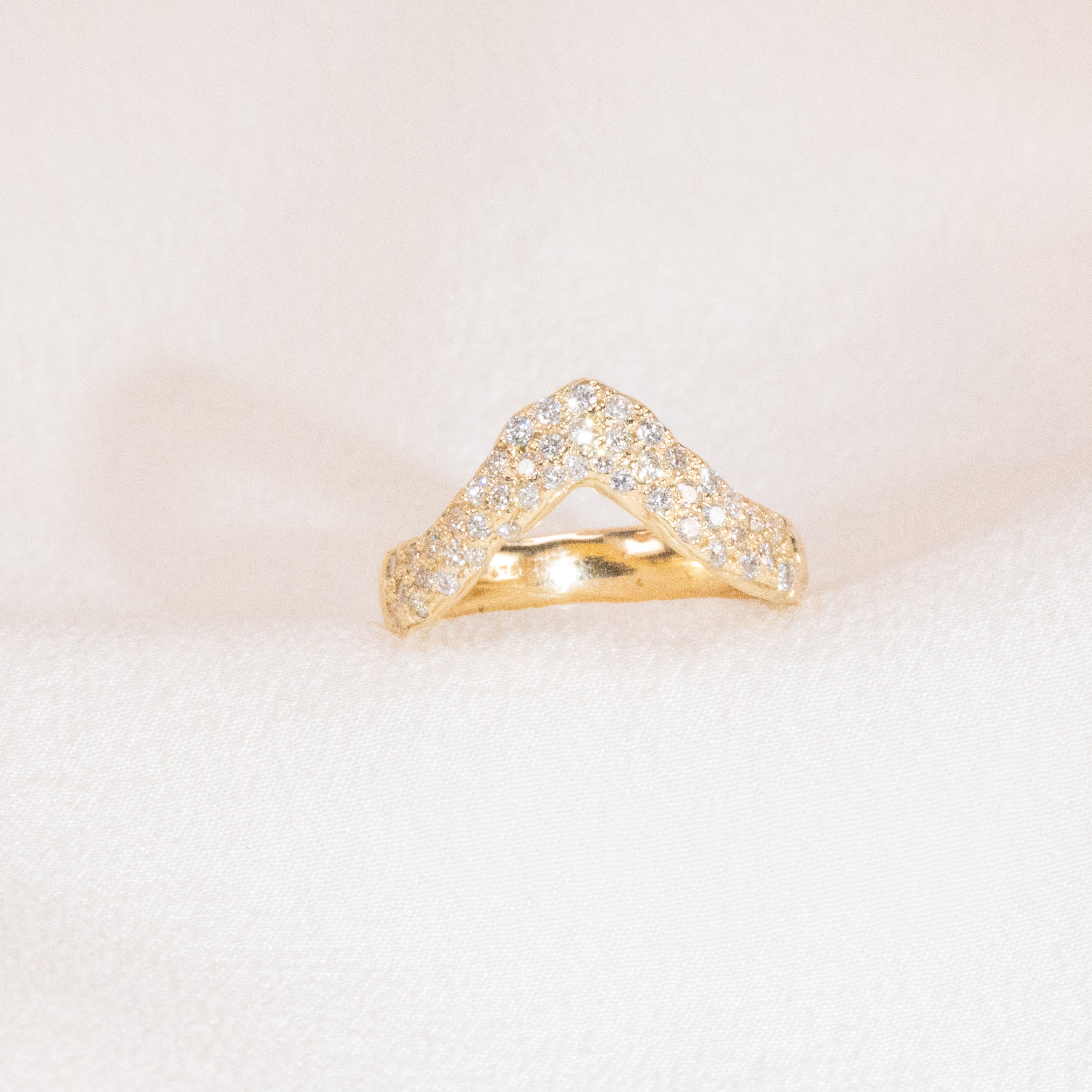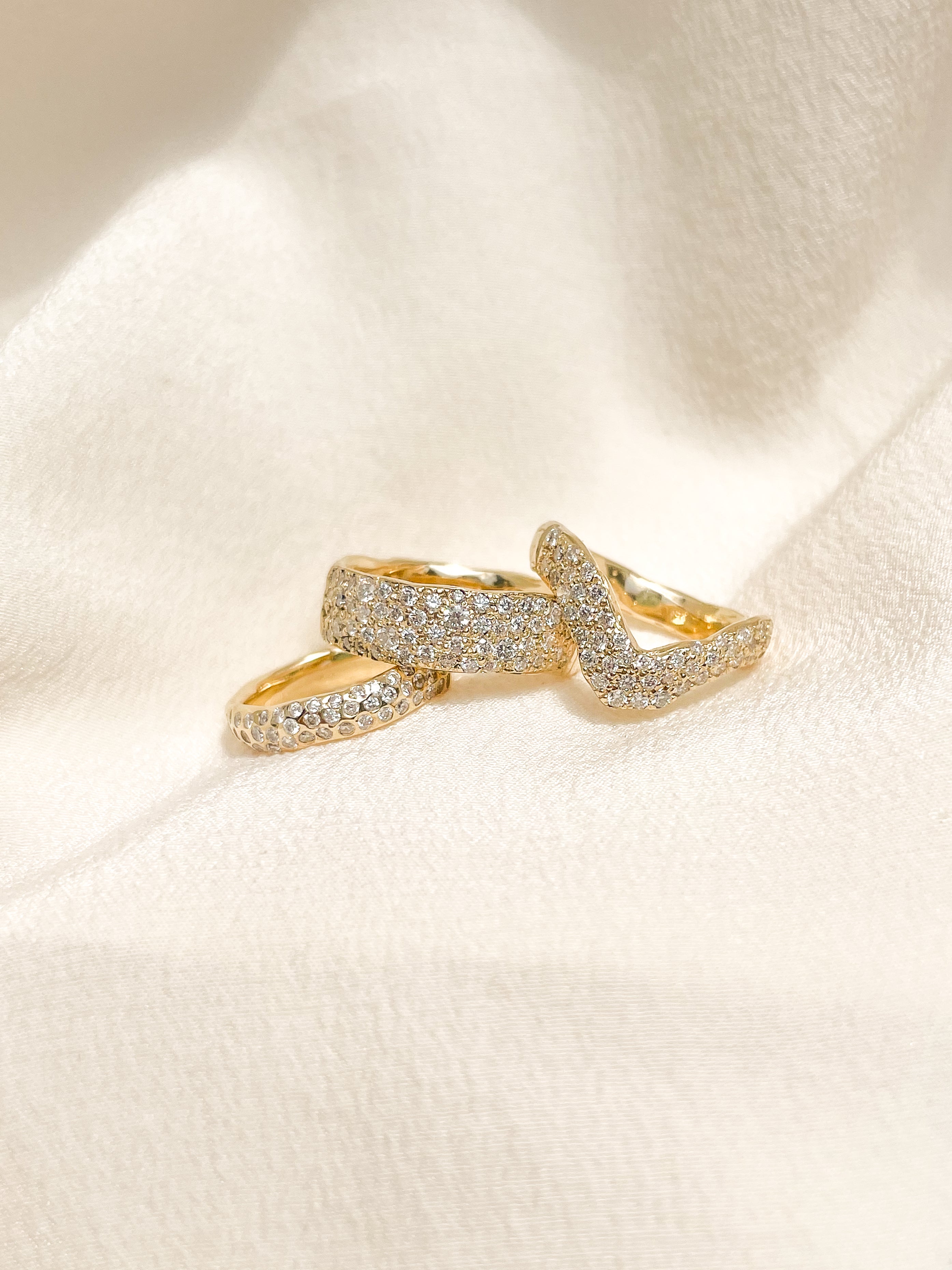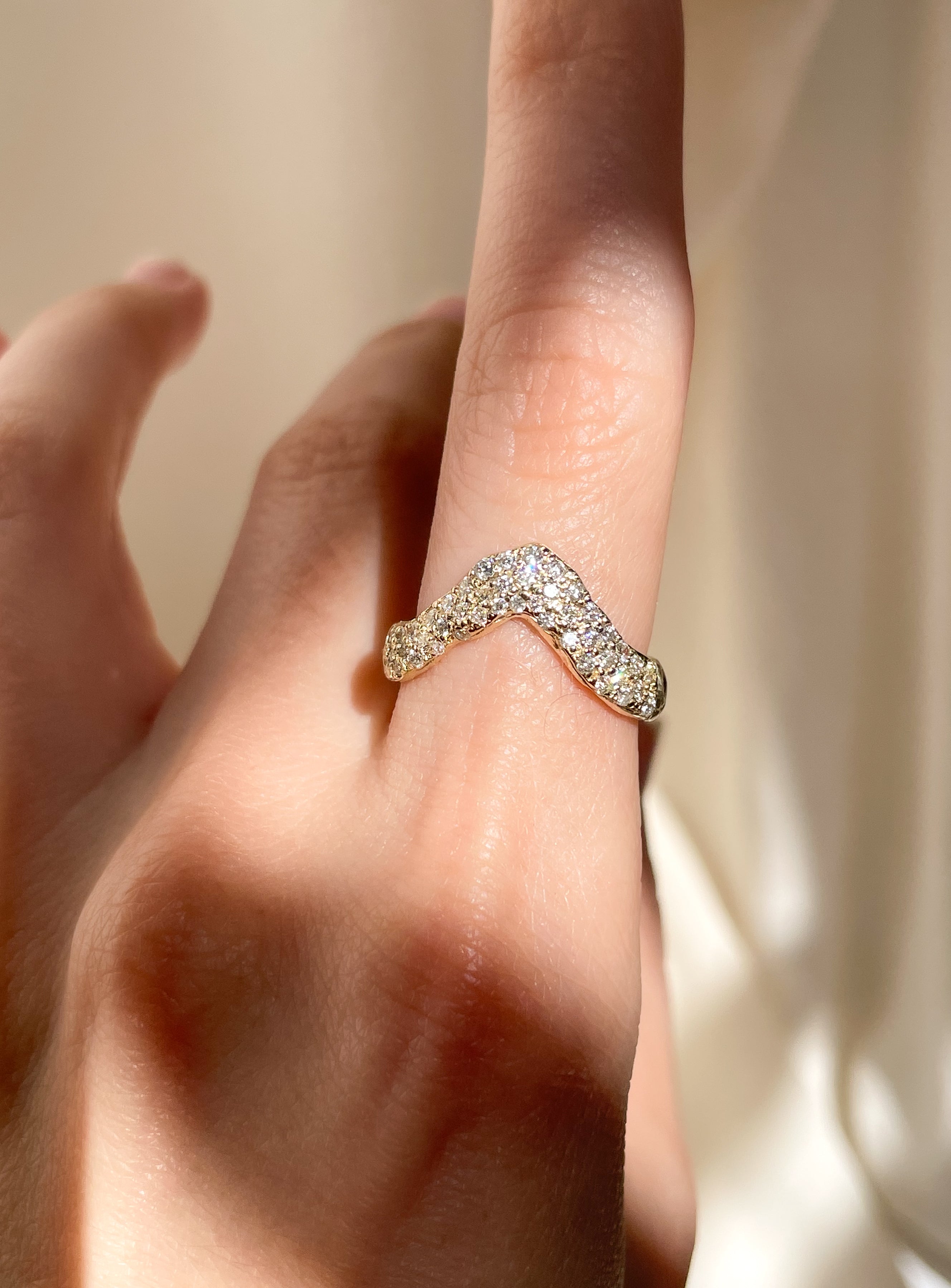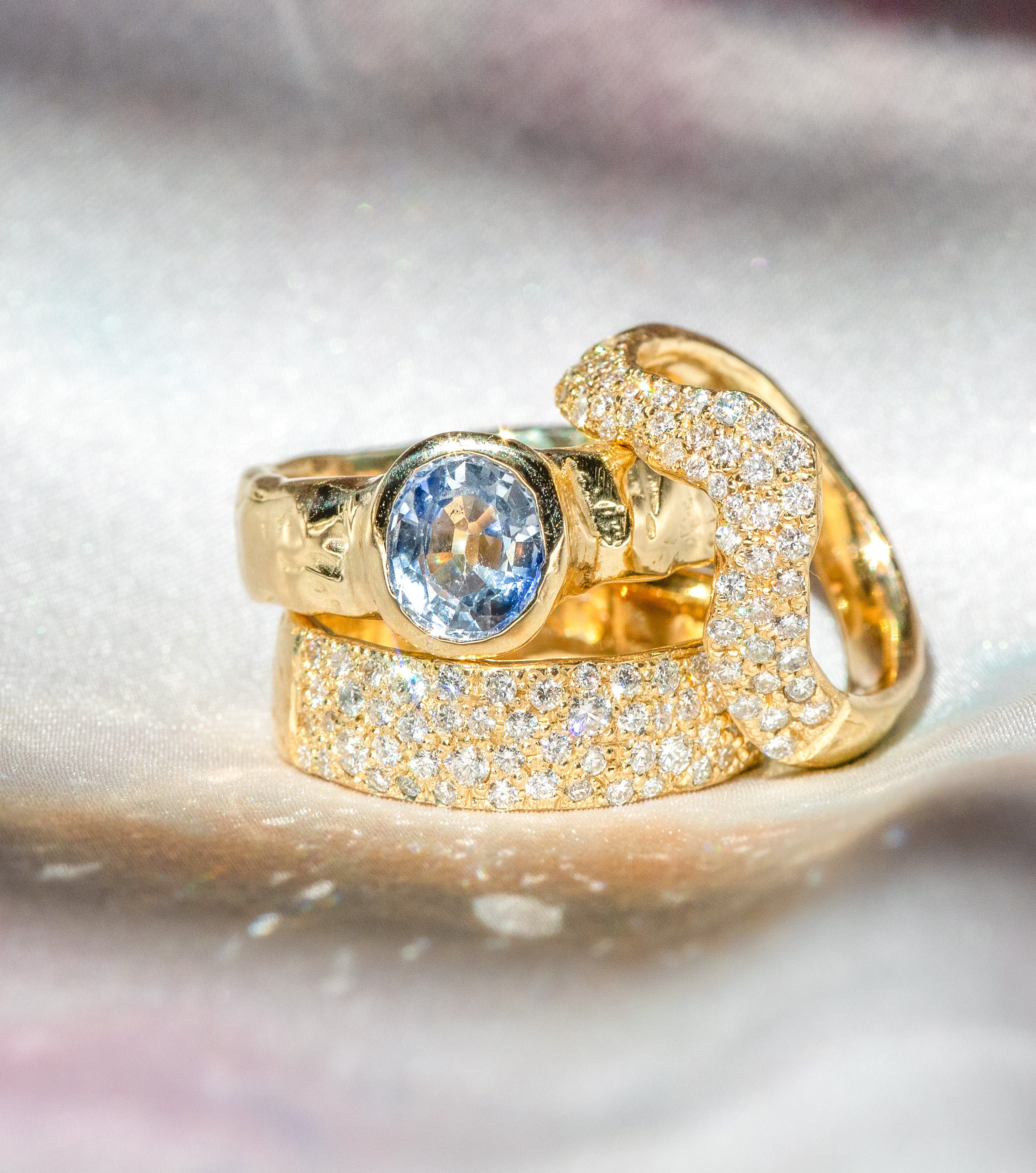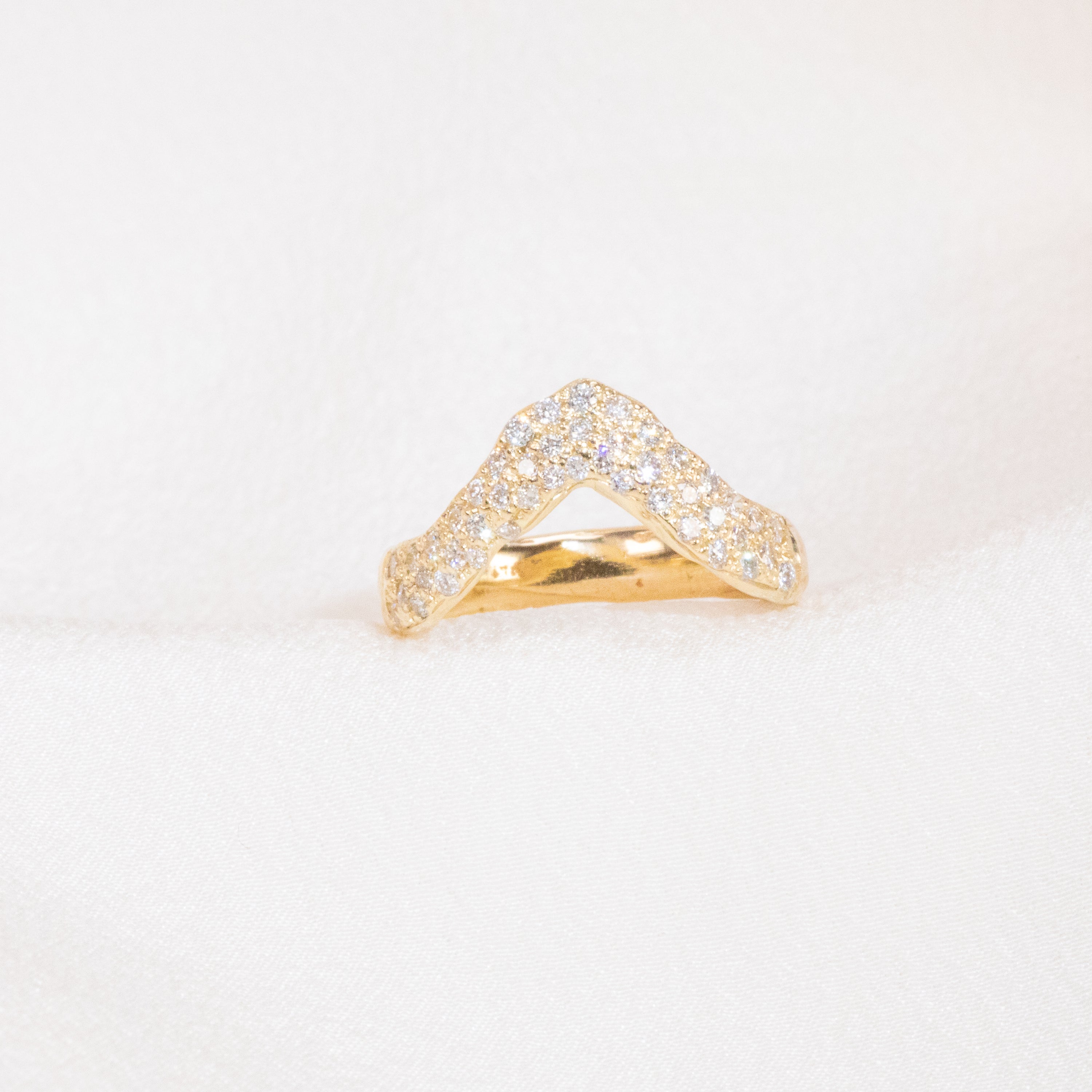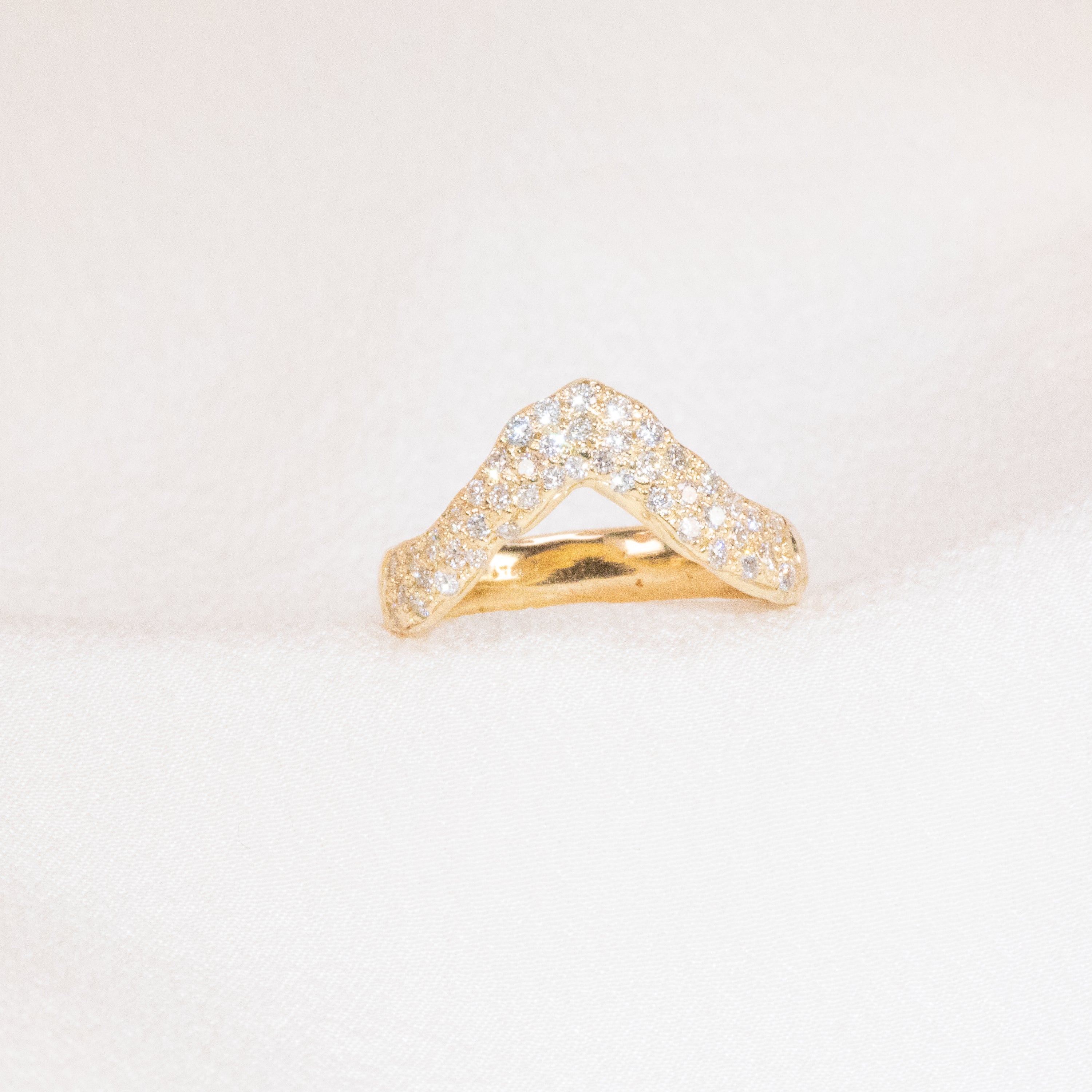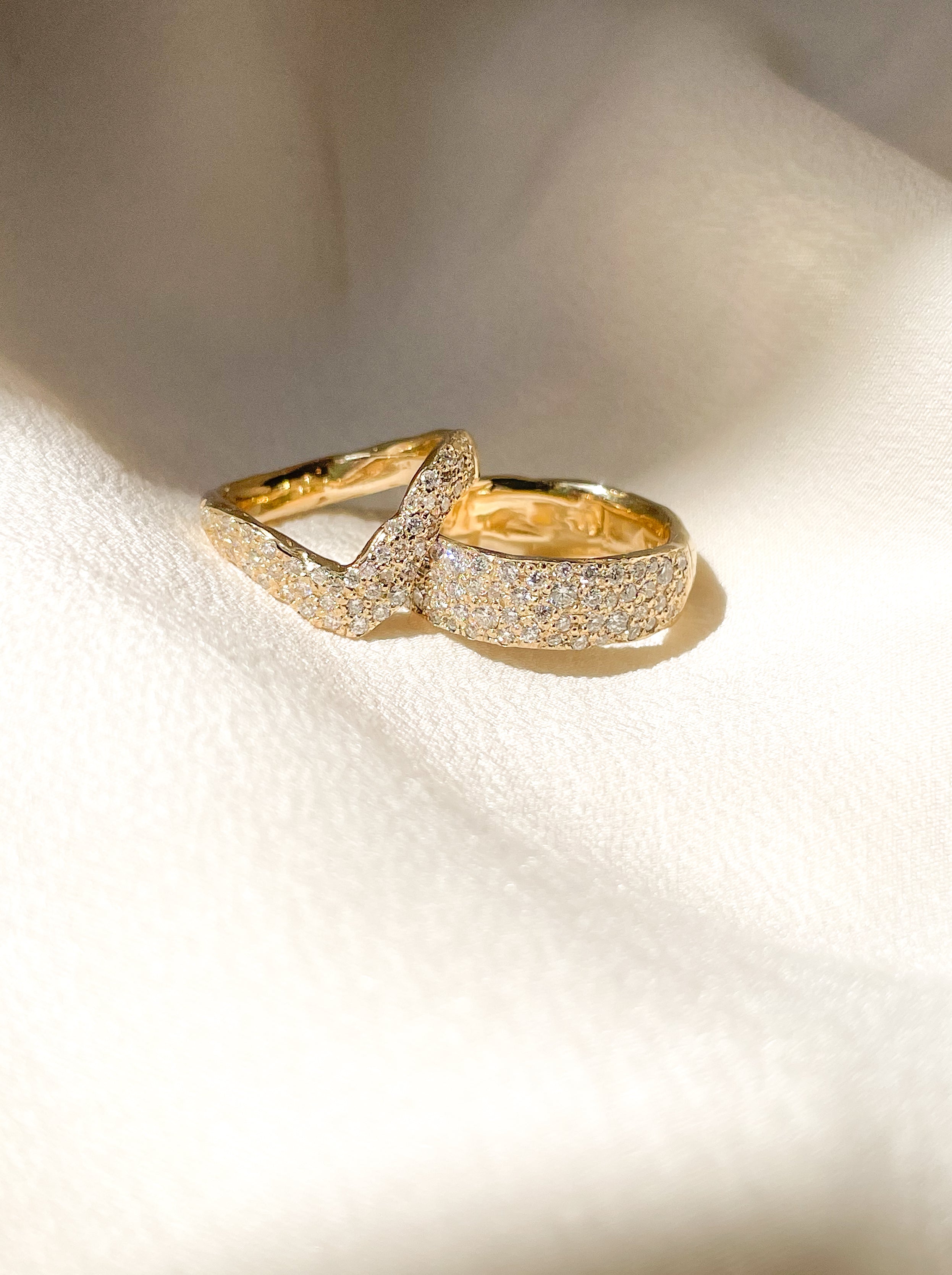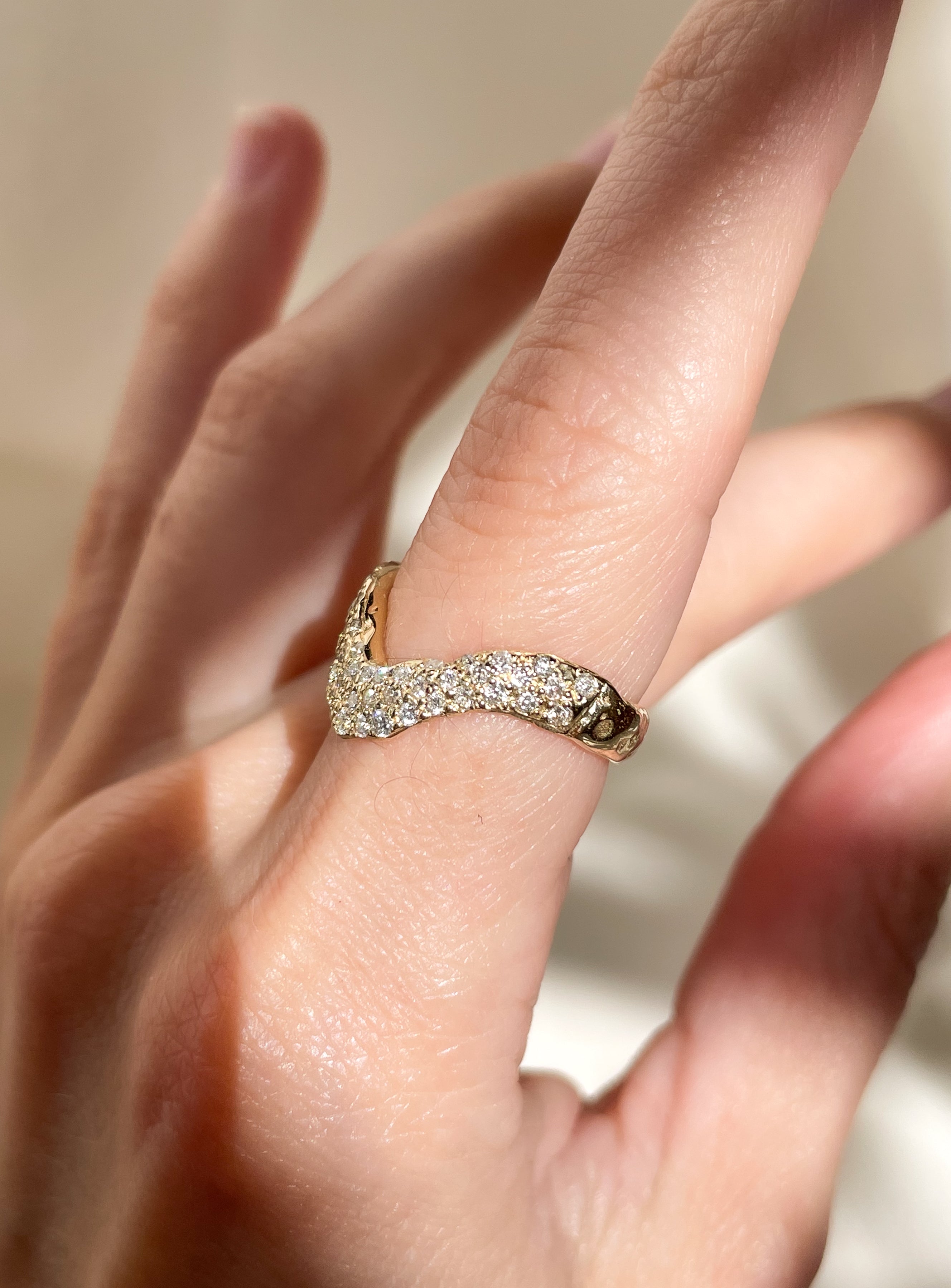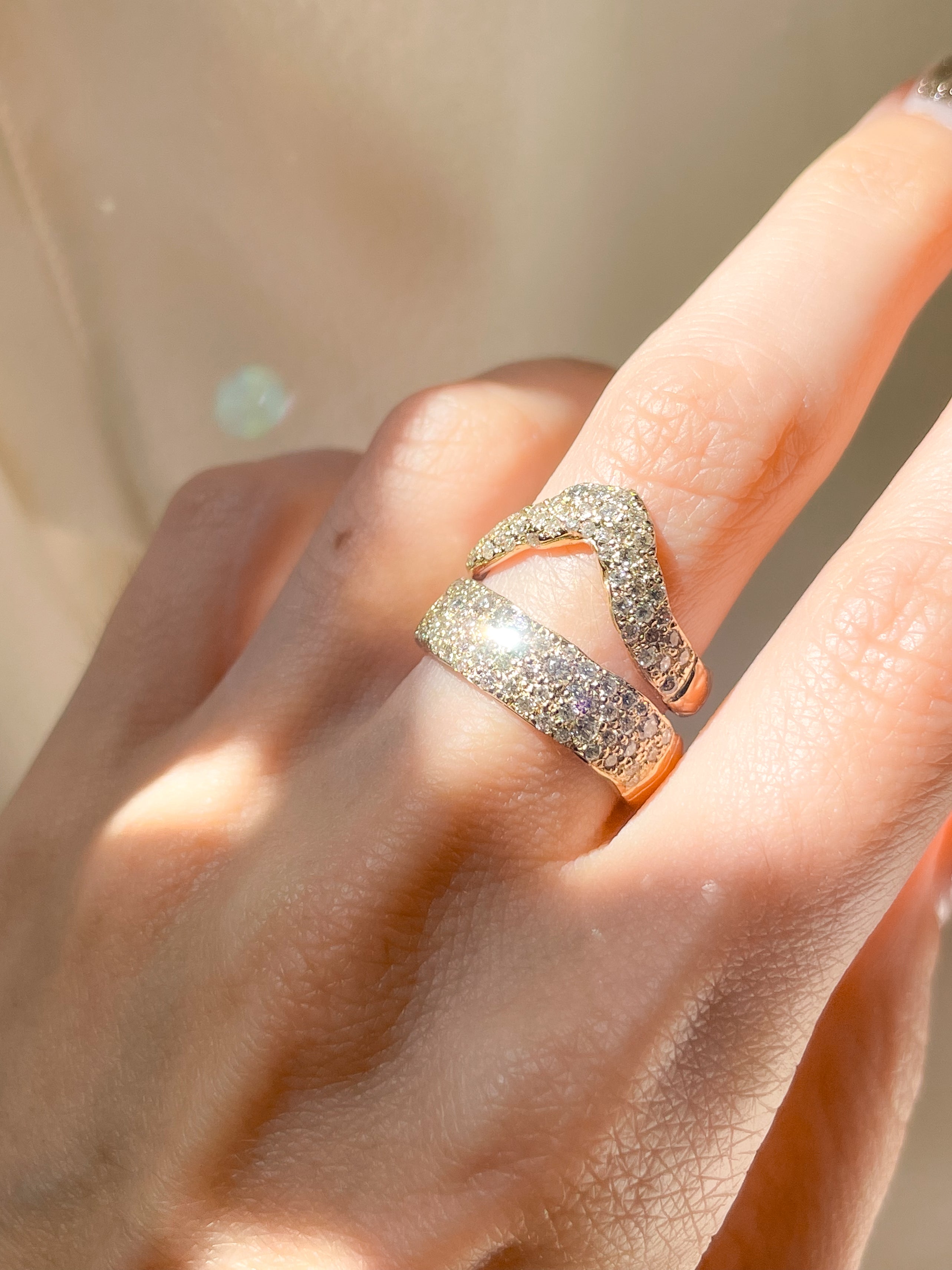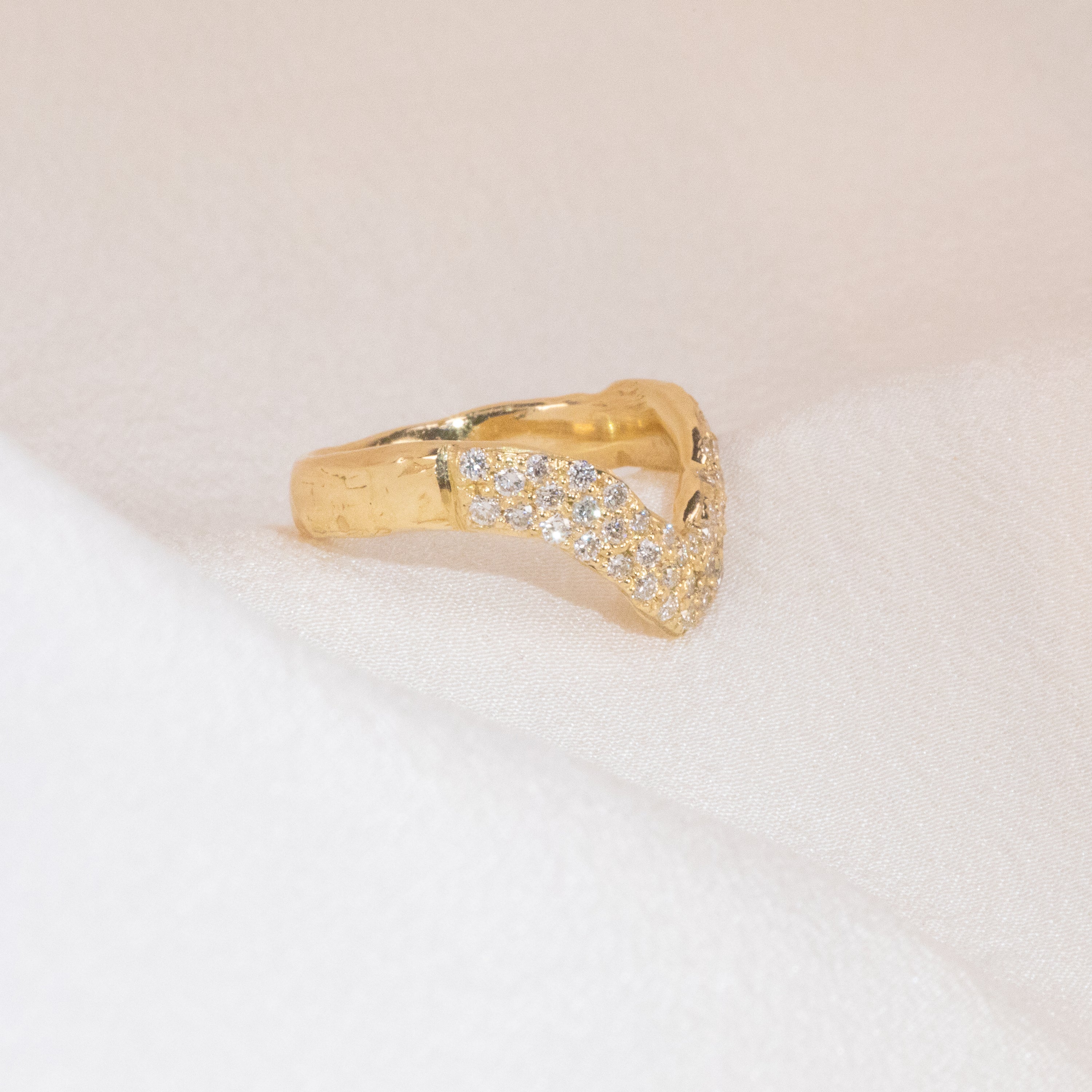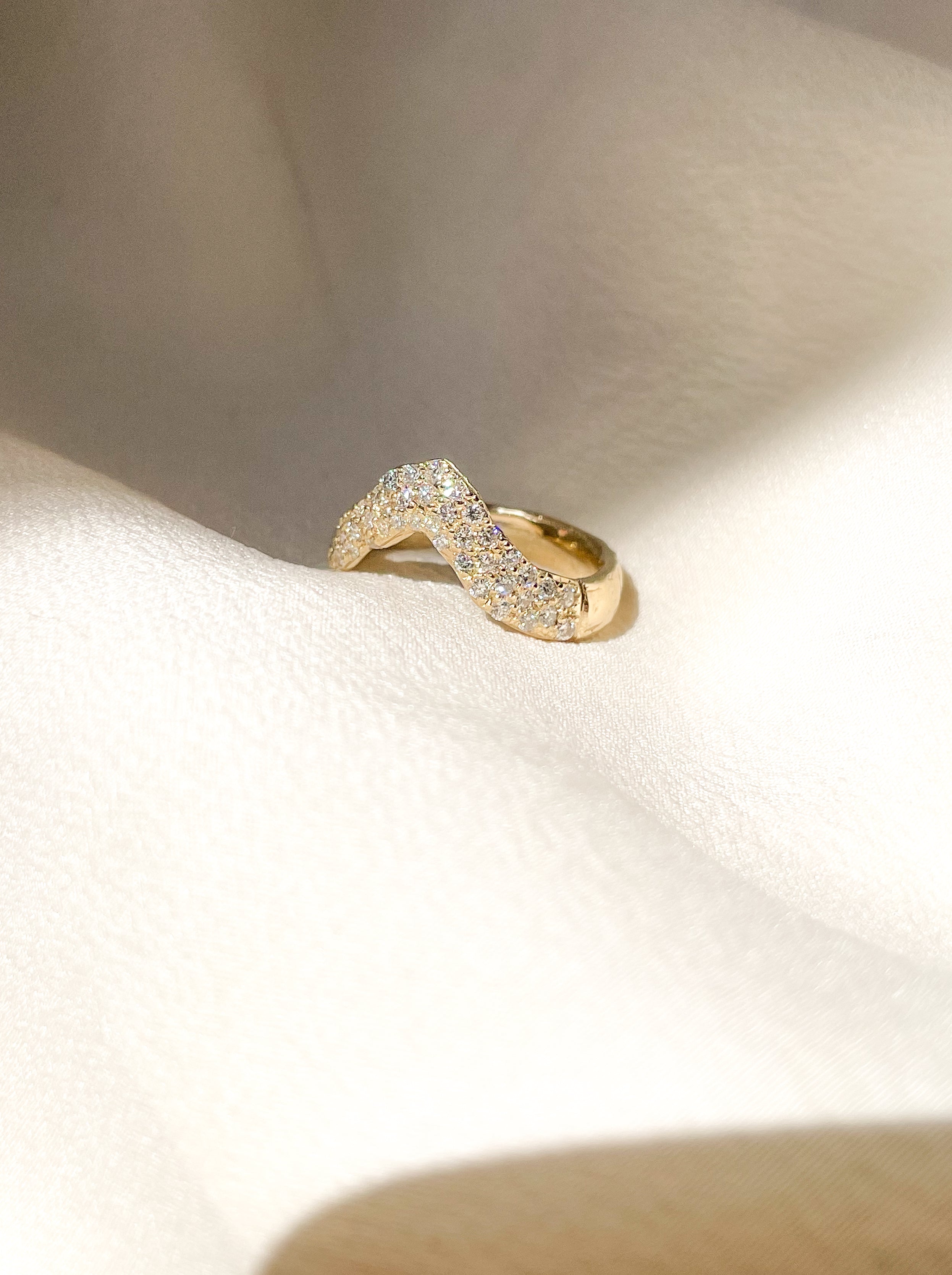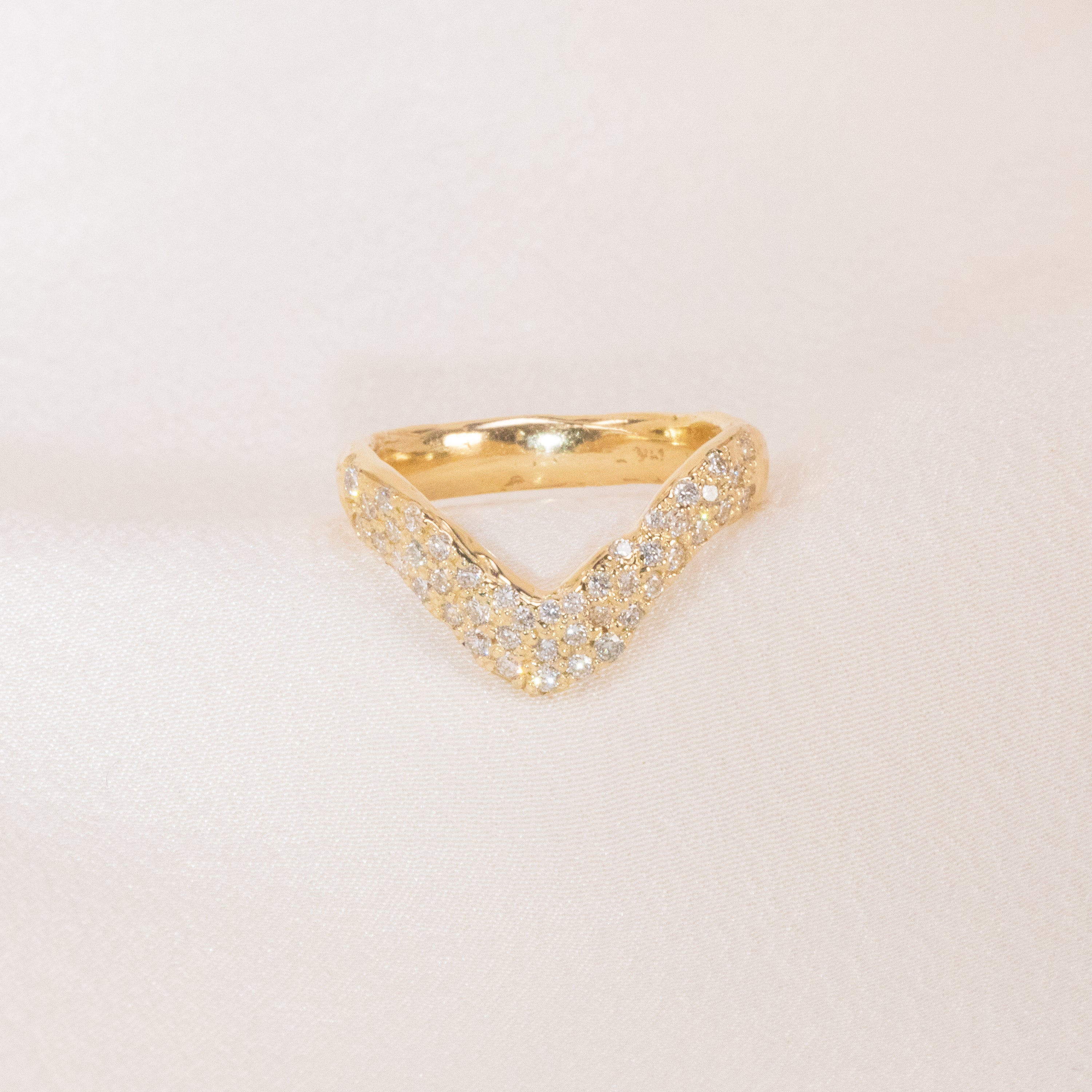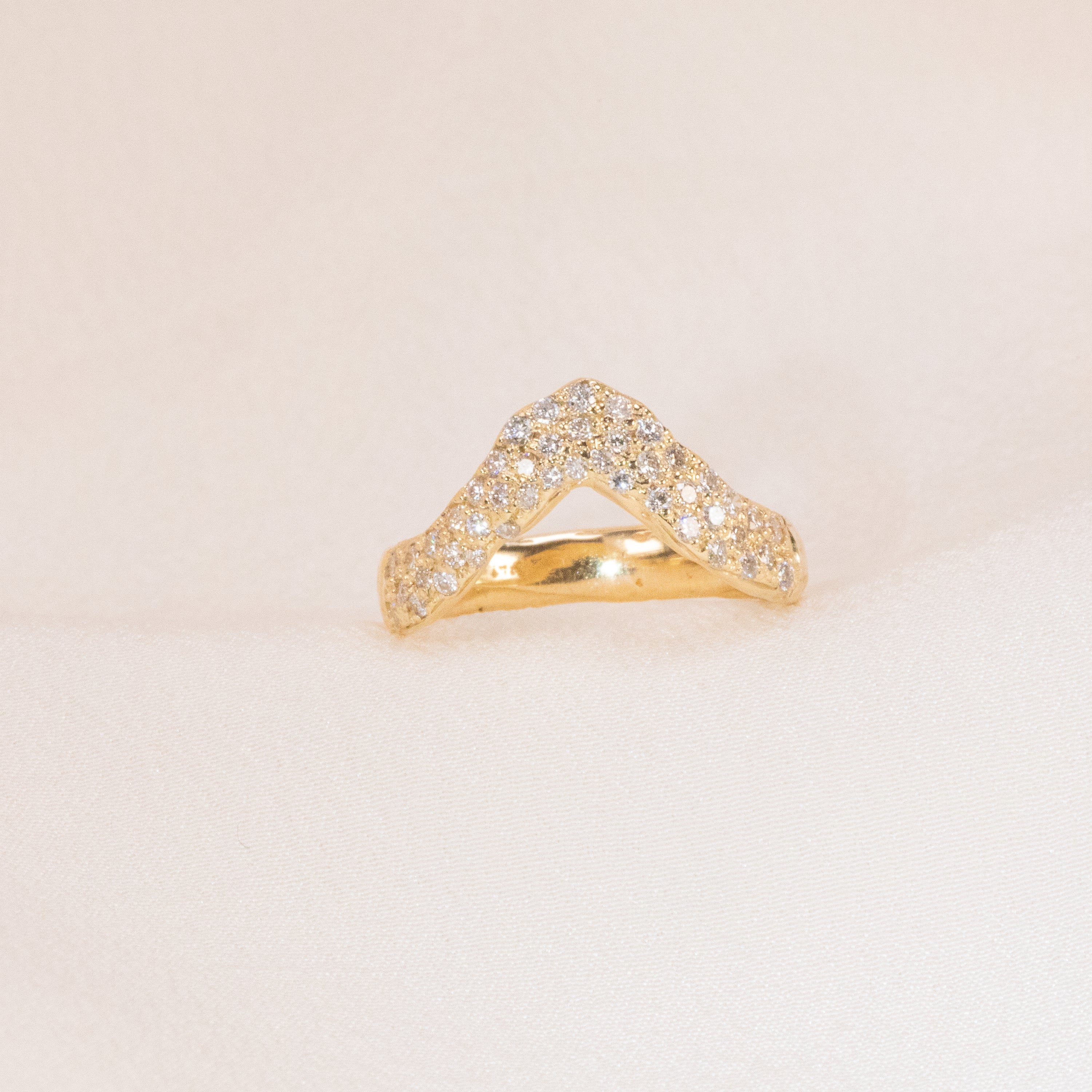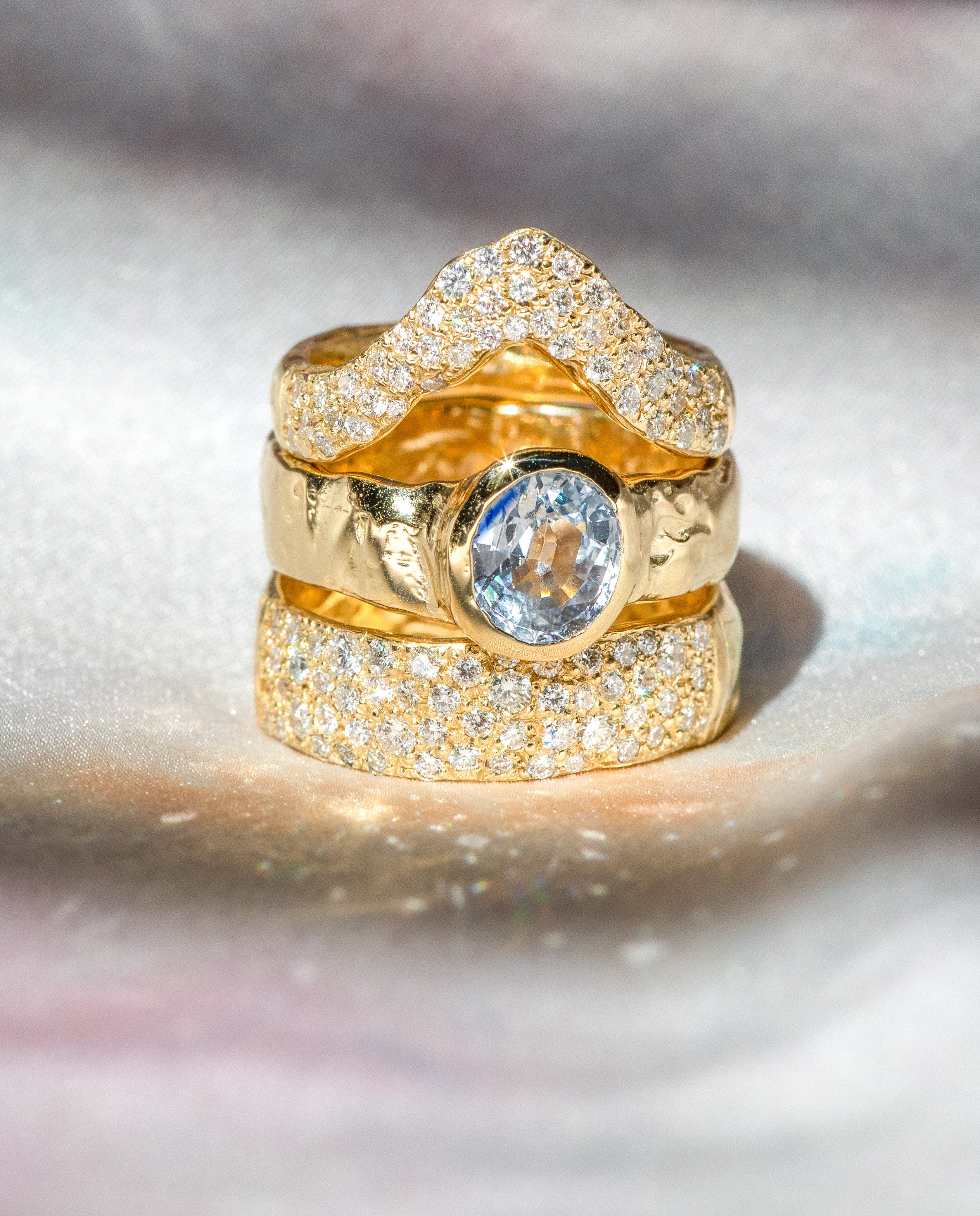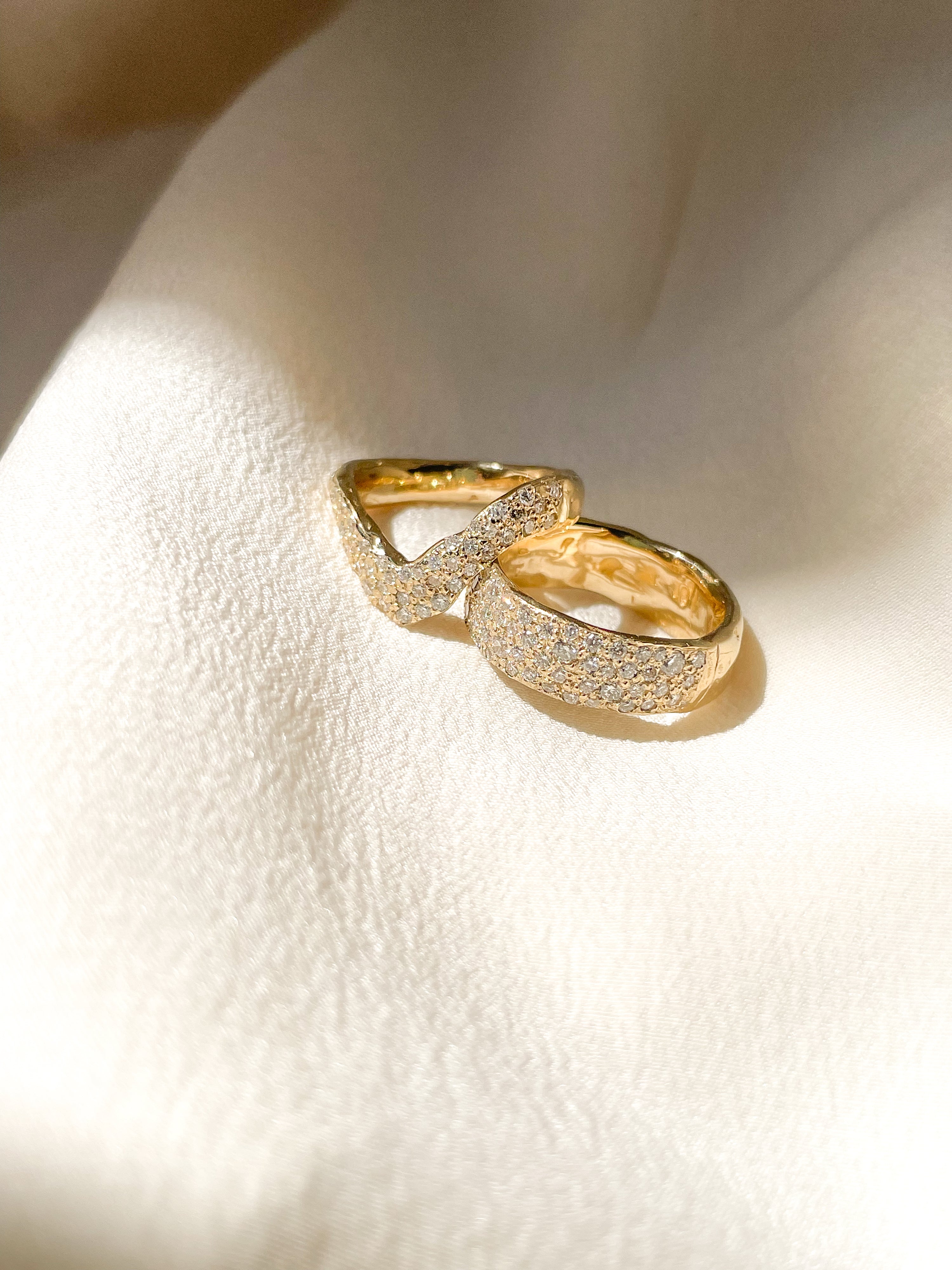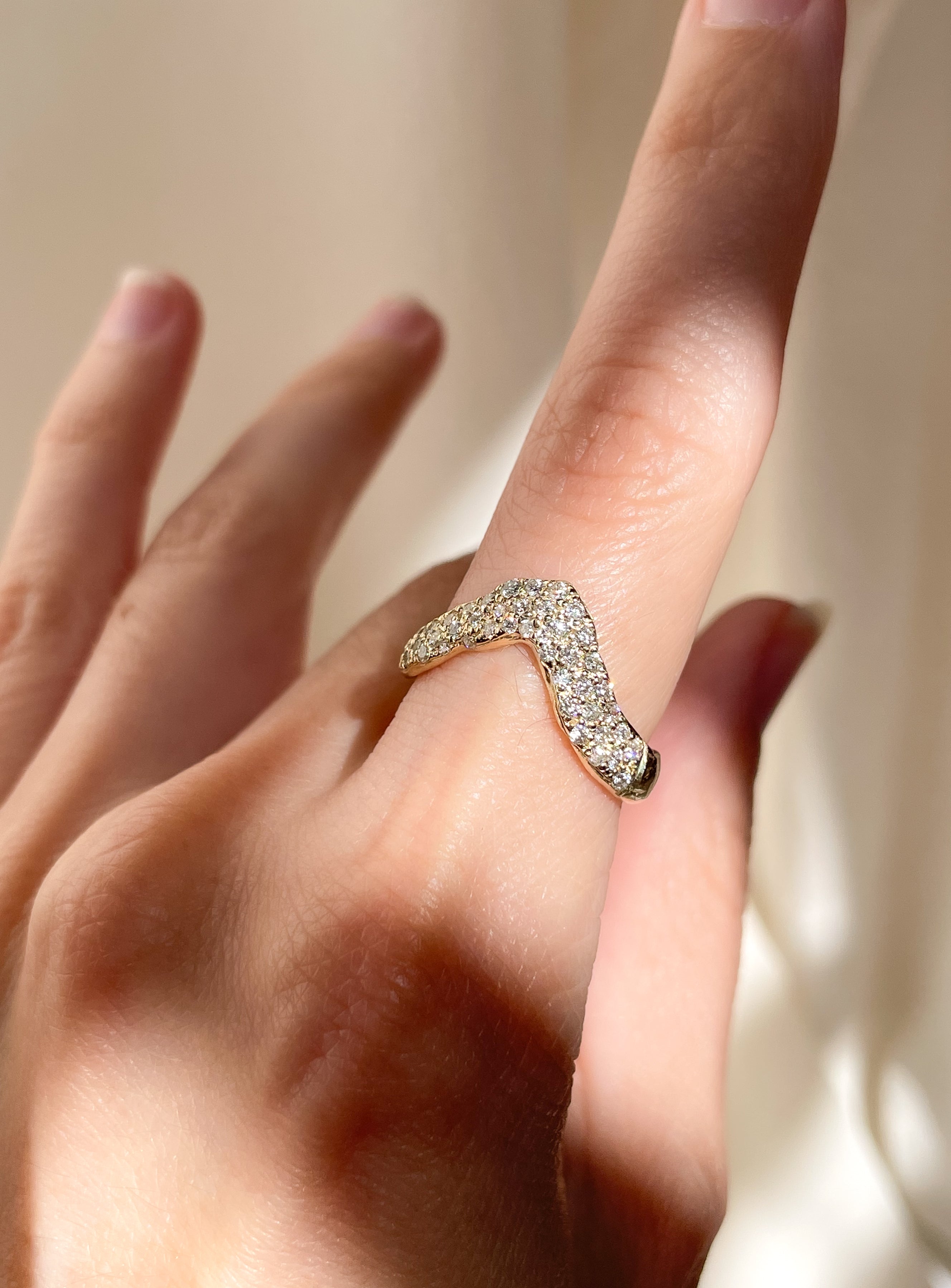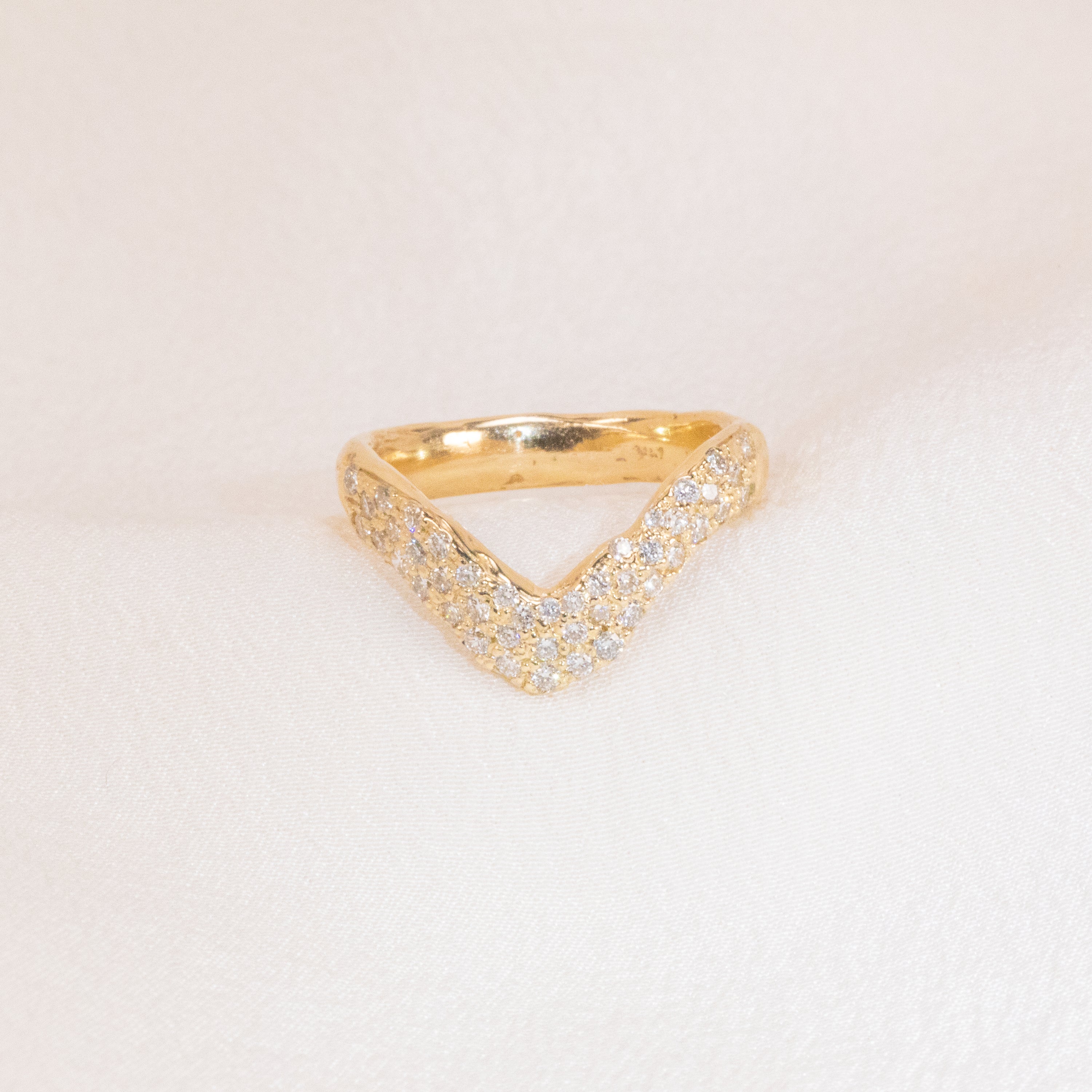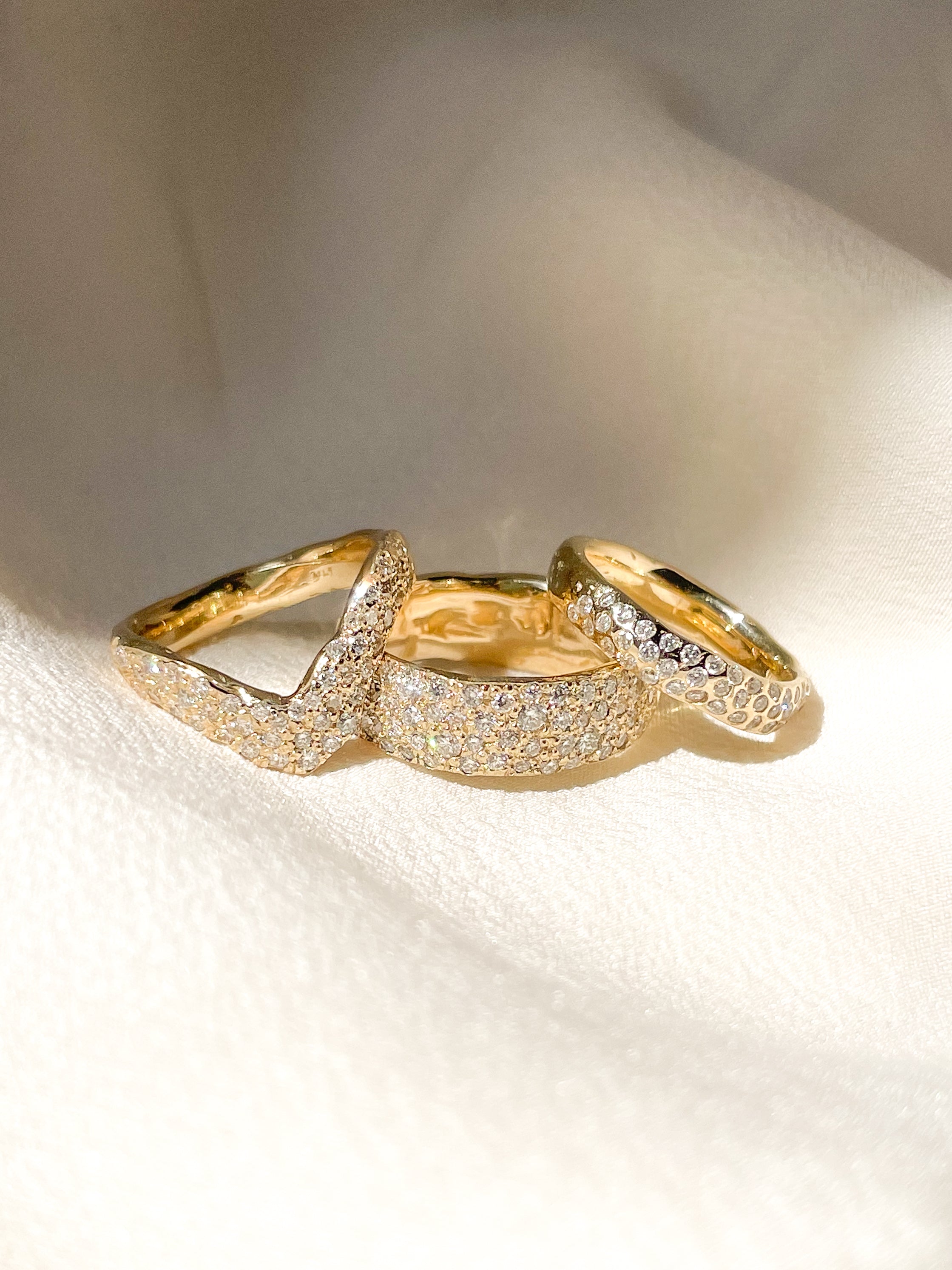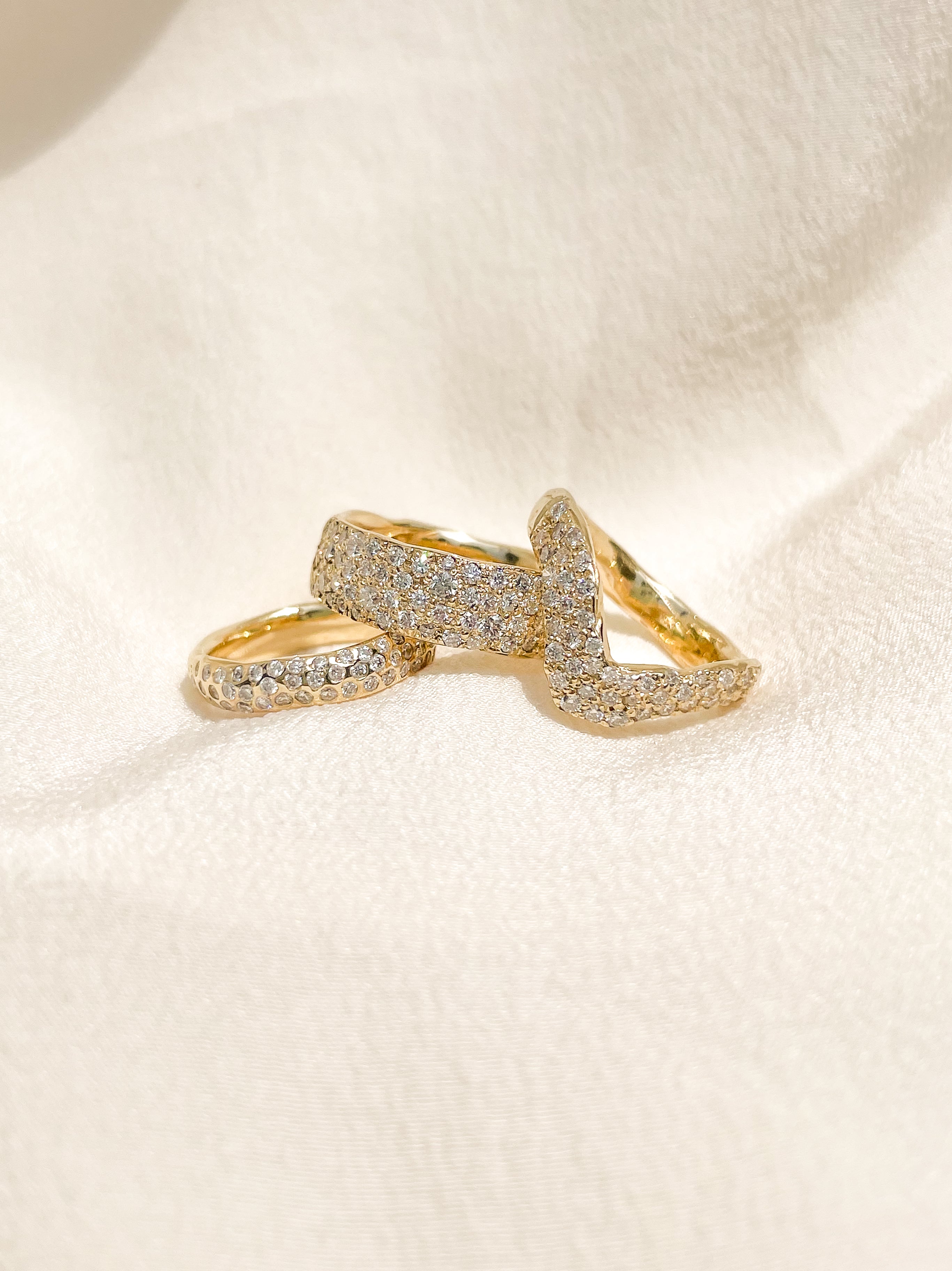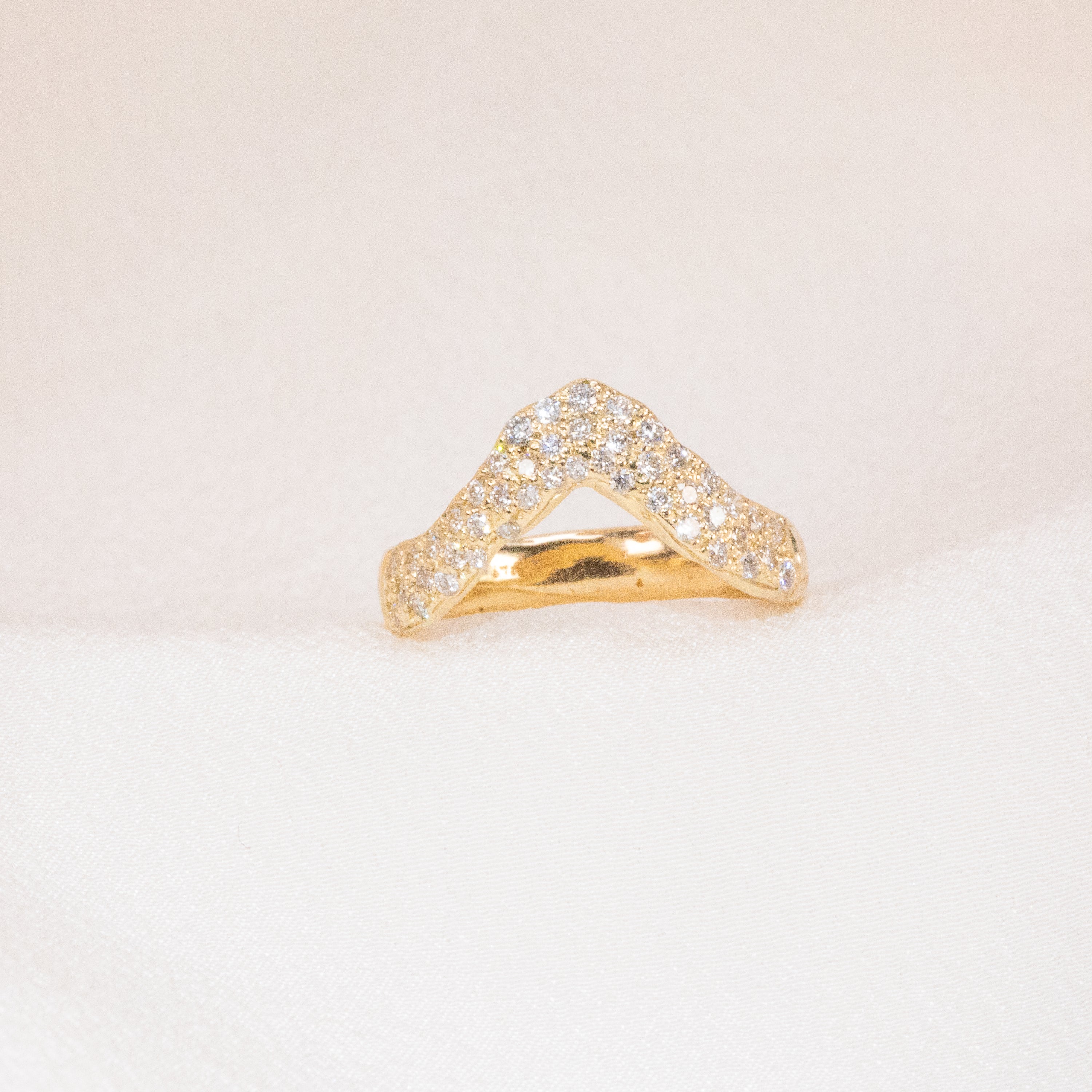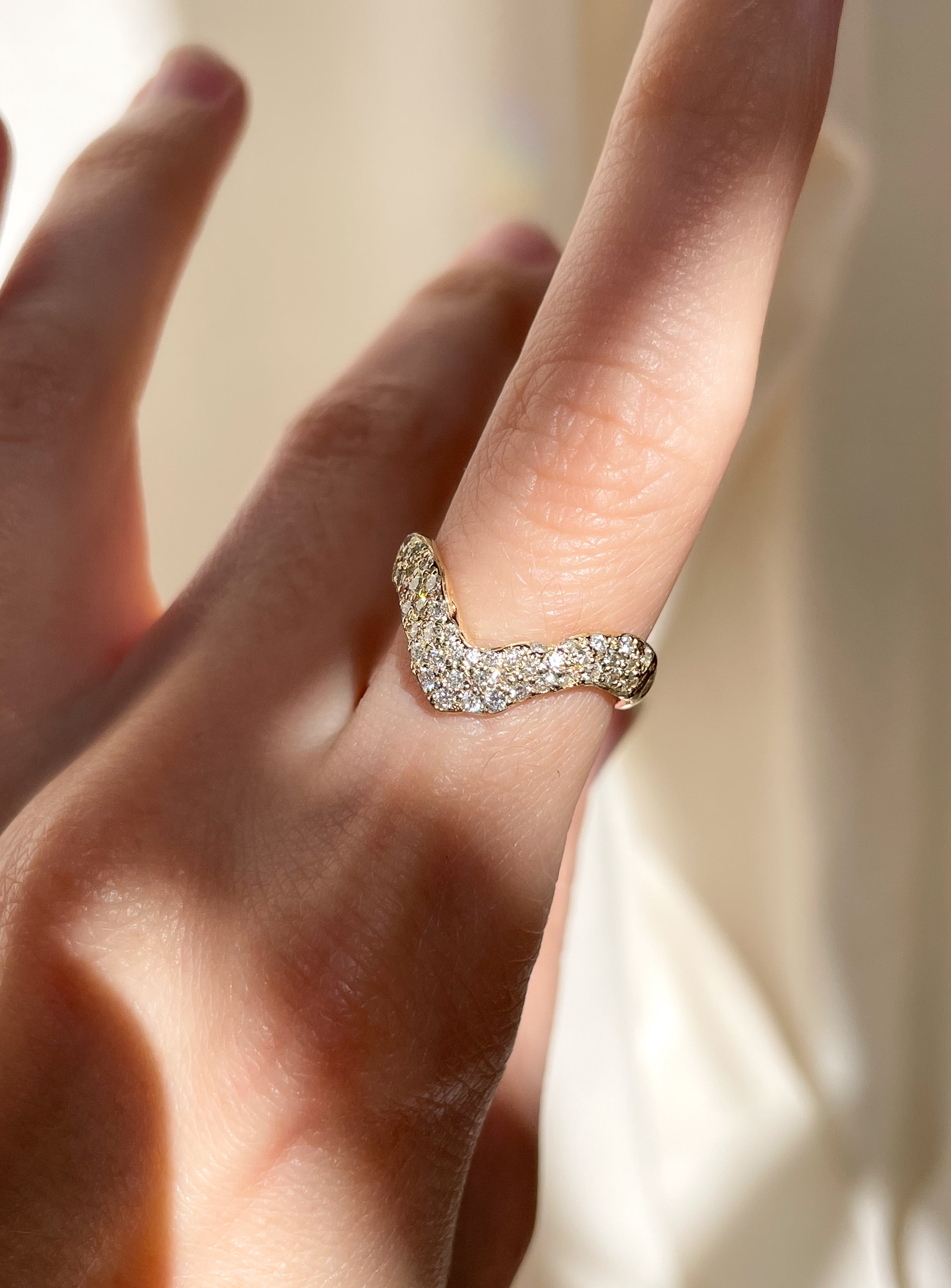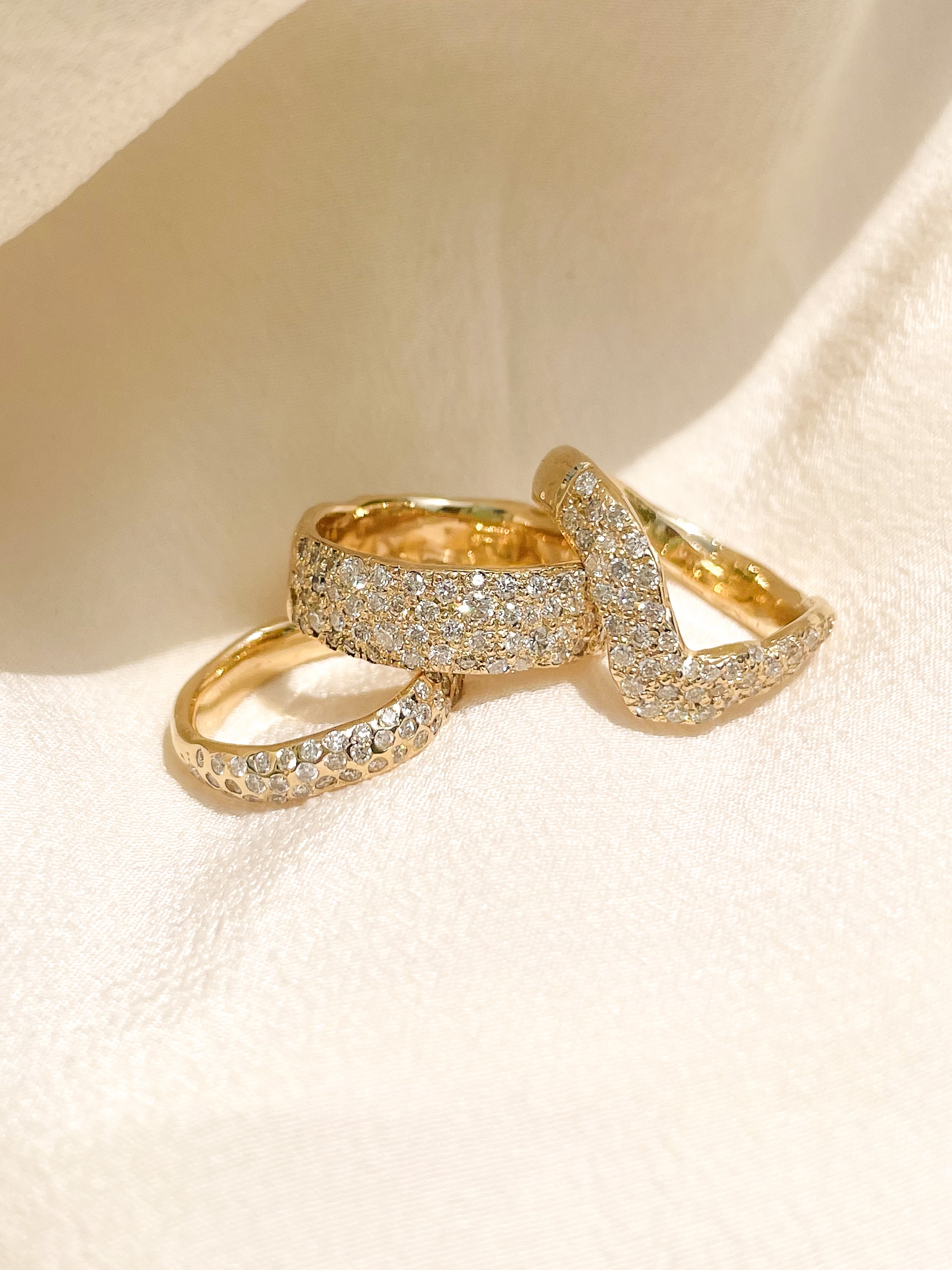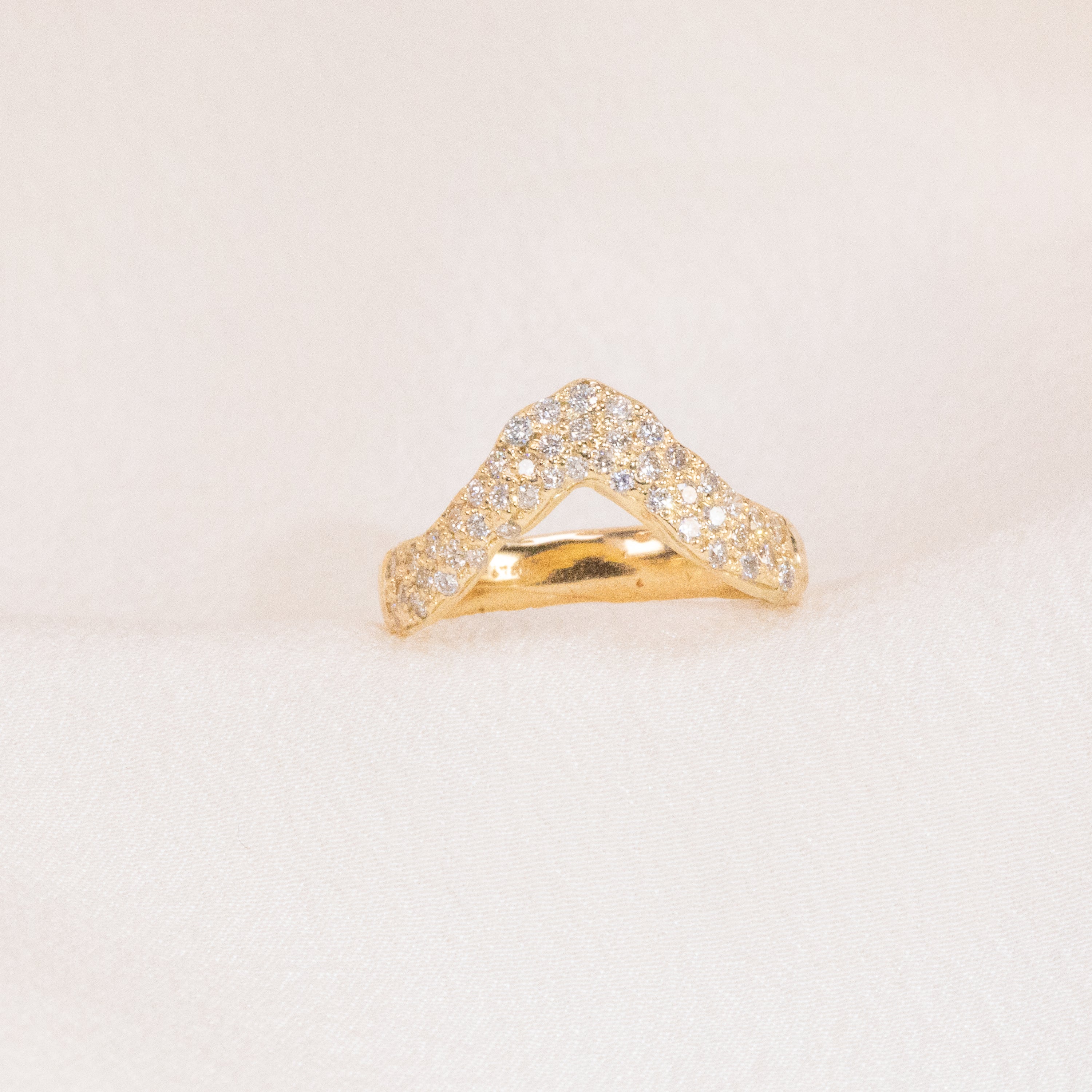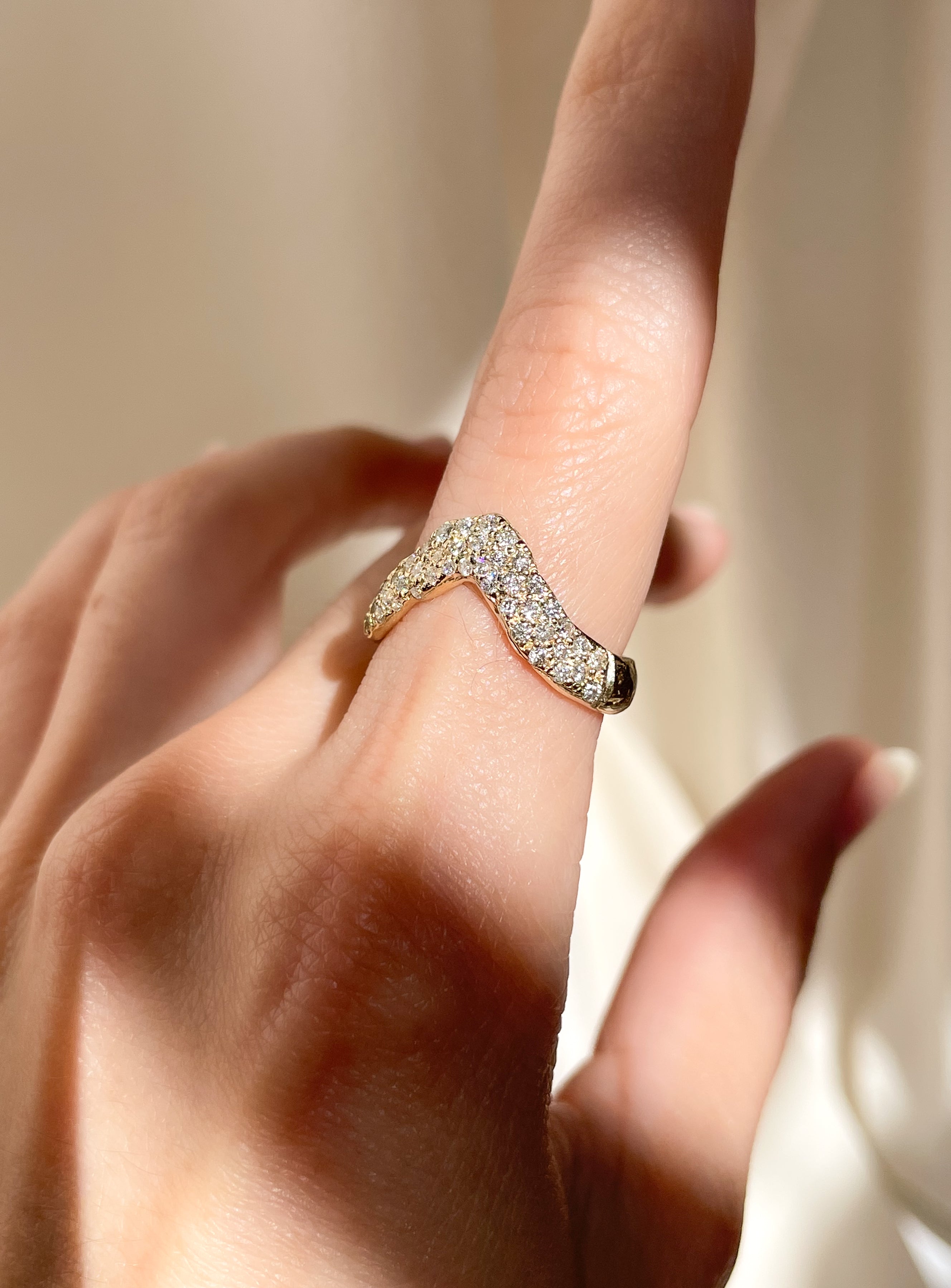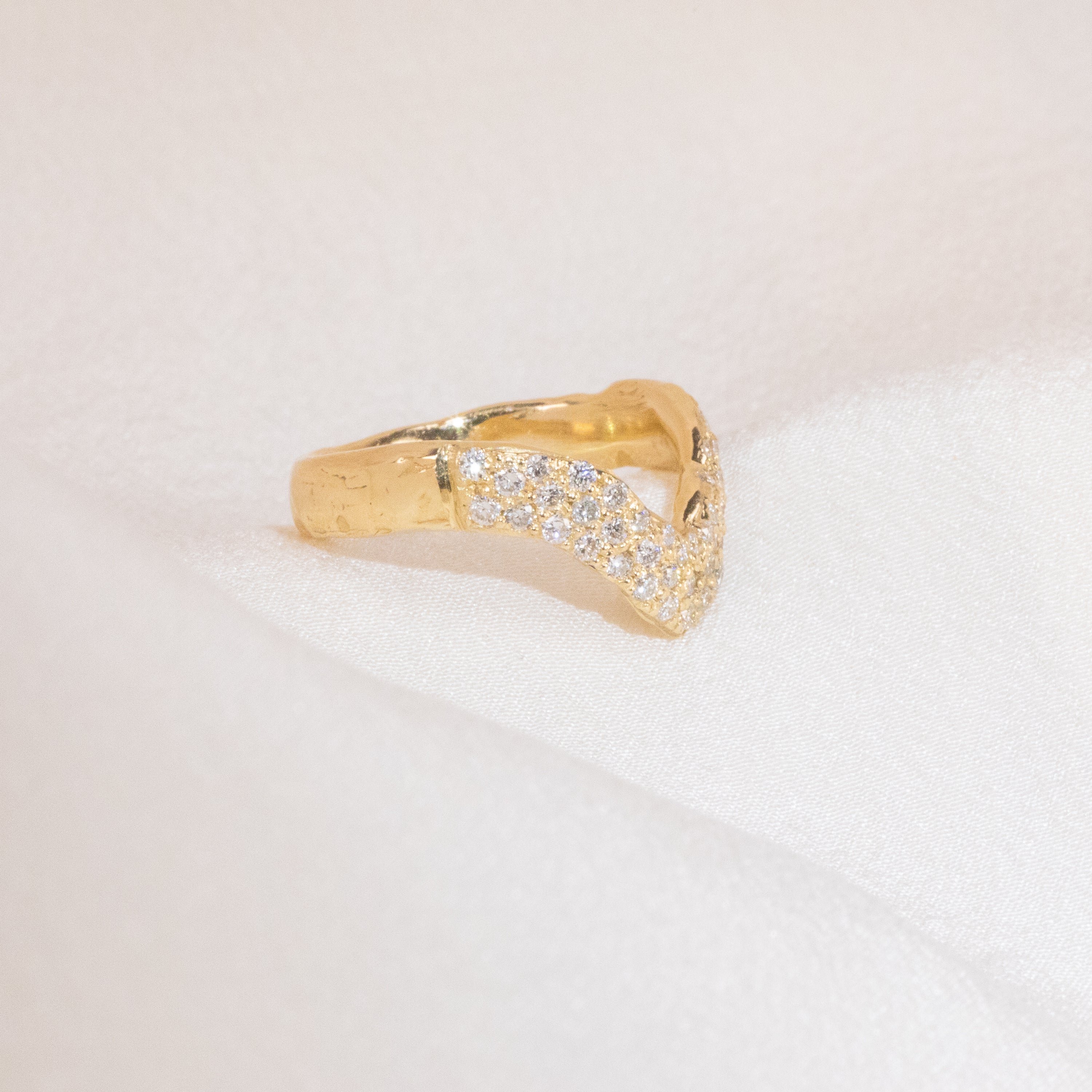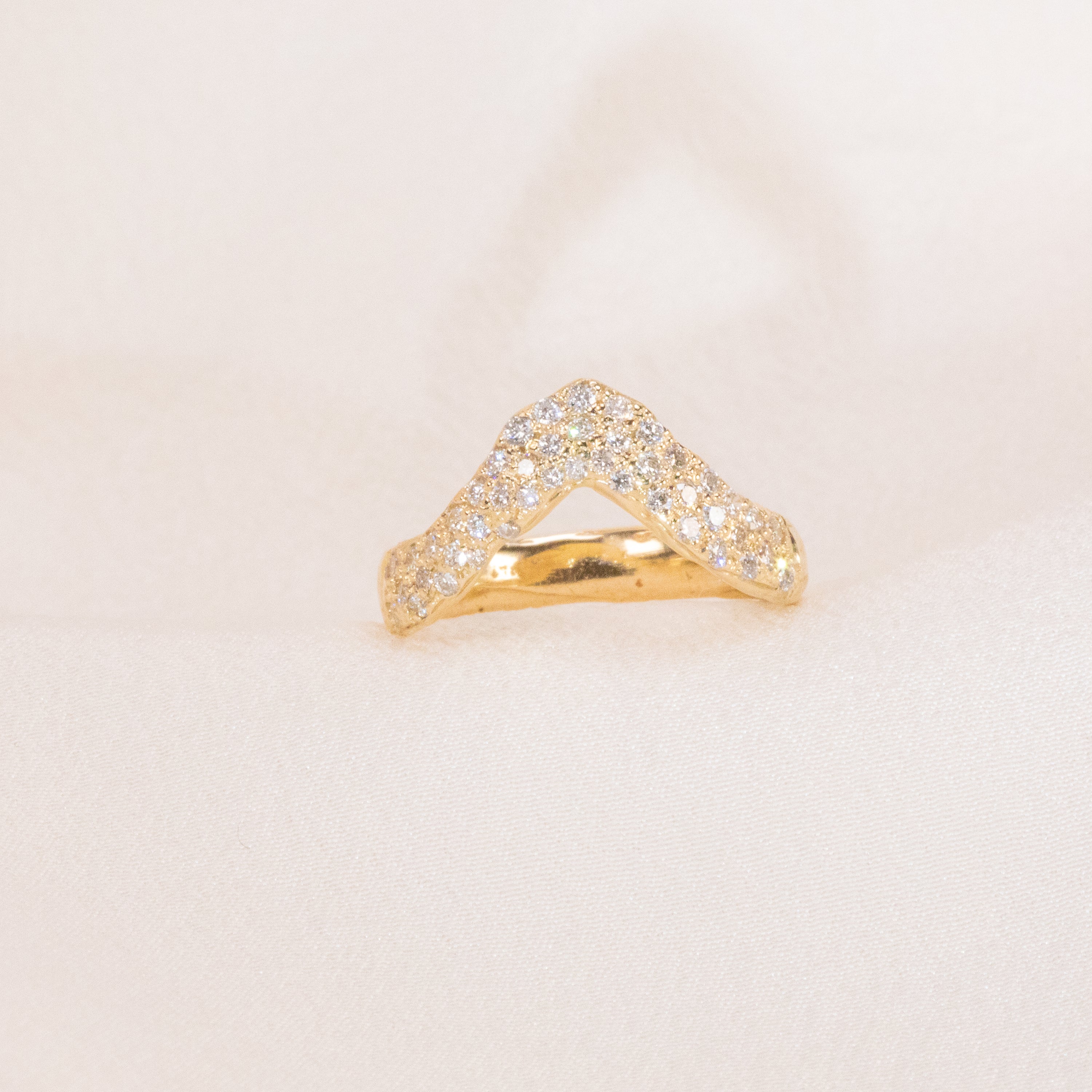 Description
The Victoire band embodies the victorious facing and overcoming of fears, boundaries and limitations in the aim of moving out of our own way and conquering love.
Hand-carved v-shaped band available in 14k Yellow, White, or Rose Gold, set with an incredible, shimmering disco party of 45 White Diamonds.
Approx. 4.4g and 3.8mm wide.
*Diamonds are stones of enlightenment, clarity of mind, imagination and inventiveness, fearlessness and the purity of love. Long valued for their magical properties and believed to have fallen from the sky after a battle between dragons, Hindus, over fifteen centuries ago, believed they provided their keepers with protection, courageousness, victory and the enhancement of love as they create a deep bond between relationships. An energy amplifier, they are incredibly effective when used with other crystals, as they raise their energetic frequency. They help pinpoint that which requires transformation, cleansing remnants of darkness that shrouds your inner light. They facilitate spiritual evolution, manifestation and abundance while encouraging the soul's light to shine, accessing Divine energies, enhancing visions and intuitive connection with the higher domains of Spirit. Combining spiritual insight with the wisdom of your inner Knowing, what is revealed is a sense of clarity and certainty about your desires and the actionable steps to reach your goals. A stone of spiritual initiation, it helps us in becoming beacons of Light, teaching us that our behavior can reveal our true inner beauty and our Soul's knowledge. Illuminating densities, difficulties and illusions, it calls upon us to seek light within and radiate it outward. Acts as a reminder of your spiritual destiny in this life, as its energy penetrates the veils that can keep you reluctant or unable to step firmly into your path.
Production Info
*Please note: all pieces are made by my hands to order with up to a 3-4 week production time. If you have a rush-order, please email to discuss! For more information about Jewelry Care, Warranty and Returns, please see our FAQ page.